The Mister Rogers Documentary Is Exactly What You Need Right Now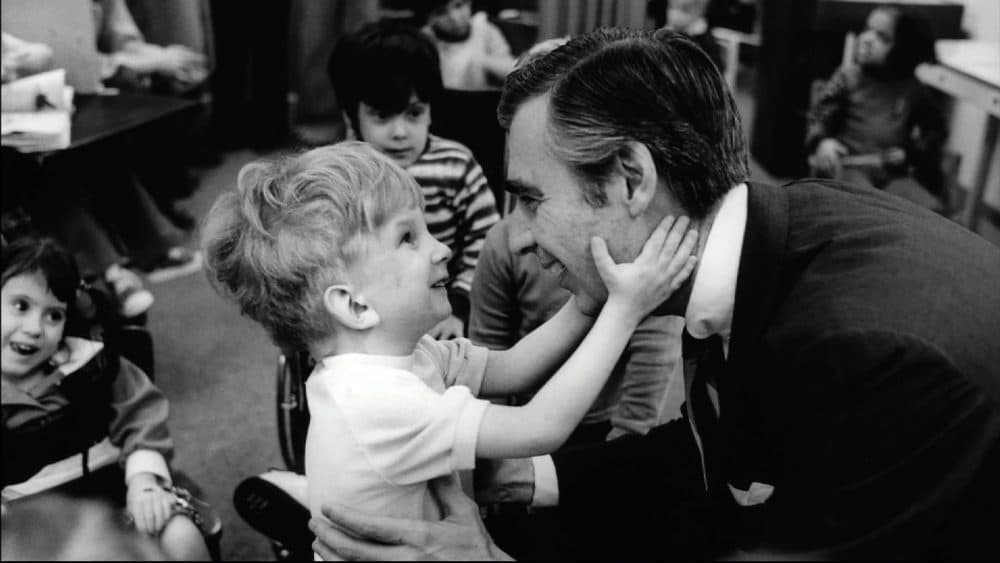 This article is more than 4 years old.
As soon as I saw the film "Won't You Be My Neighbor," my proselytizing began. I started urging other people to see it. Friends, relatives, strangers behind me in line to buy bagels.
"You need to watch this wonderful documentary!" I shouted, waving my arms and in some cases blocking their path to the cream cheese. "You won't find a better celebration of compassion! Tolerance! Creativity! The beauty of nurturing gentle and tender souls!"
Correction: Other women. I shouted at other women to see it.
This blunder caught me by surprise. I quickly changed course and proceeded to also target men with my unsolicited cinematic advice. But how had I failed to grasp that this movie deserved their attention, too? I had segregated my cultural recommendations based on biased assumptions. Even I — loving the film in part for the way it highlights the importance of embracing individual differences — had succumbed to stereotypes about men, women and how we interact with the world.
His overriding message to children? "I see you, I like you as you are, and there's nobody else exactly like you."
Clearly, these preconceived notions have wormed their way deep into most of us, no matter how much we make a lot of noise to the contrary.
And making a lot of noise is sort of my middle name.
I get loud — there are those who've used the adjectives bossy and insufferable — about the need to let children and all people find and follow their own paths in this impossible world. I argue that if those routes defy our expectations but bring joy or at least a measure of peace to the folks on their way, then hallelujah for them, and the rest of us would do well to hush up and wise up, too.
But my initial lapse in the film recommendation zone made me understand something. As a parent of sons, I talk a better game than I play.
In the late 20th and early 21st century, in the Northeast, in a town with a progressive reputation, it's easy to say all the right words about raising children. People don't tend to look at you askance when you remark that your child-rearing philosophy can be summed up in two words: Mister Rogers.
As the documentary reminded me, Fred Rogers modeled an approach that emphasized the virtue of empathy, the need for open hearts and open minds, the miracle of listening, and the nobility of imaginative play. The movie explores the evolution of Fred Rogers as a quiet, determined early childhood educator, and illustrates the impact of his decades at the helm of "Mister Rogers' Neighborhood."
His overriding message to children? "I see you, I like you as you are, and there's nobody else exactly like you."
Nowadays, in my circle, we tend to nod our heads and say yes, of course, that is all just perfect, we are so on it, totally, and who on earth would disagree?
[Fred Rogers's] work lives on as long as there are neighbors.
That's not hard to sign on to, in the abstract. But during the daily grind, our comfort level with this notion of unconditional love and support is not always so firm. When it comes to Mr. Rogers' mission, we still have a lot of internal conflict. And I think that arises especially around the concept of sweet-tempered kindness, and I believe it happens especially when raising boys.
Both my sons seemed to arrive hardwired for gentleness. They're adults now, and I think most who know them best would agree that — outside the isolated maniacal ecosystem of sports — they still are gentle spirits.
When they were little, and not so little, I tried to reinforce that trait — along with related themes: Identify your emotions, express your feelings, understand that you don't need to struggle alone, ask for help and offer help freely, pay attention to what others might be experiencing, follow your ideas and dreams wherever they may lead you.
But now that these boys of mine are grownups, I need to acknowledge the truth. It was exhausting.
Even in my not-very-conformist corner of the planet, the attitudes of society at large snuck in. I felt like I was constantly counter-programming. Frequently, the culture hinted or insisted that for them to get ahead, my guys would need to, in so many words, suck it up. Rub a little dirt in it and get right back out there. Don't be soft, don't be weak, don't give in, don't slow down, don't cry, don't sit still and wonder, and for heaven's sake don't be so eccentric — leastways not in public.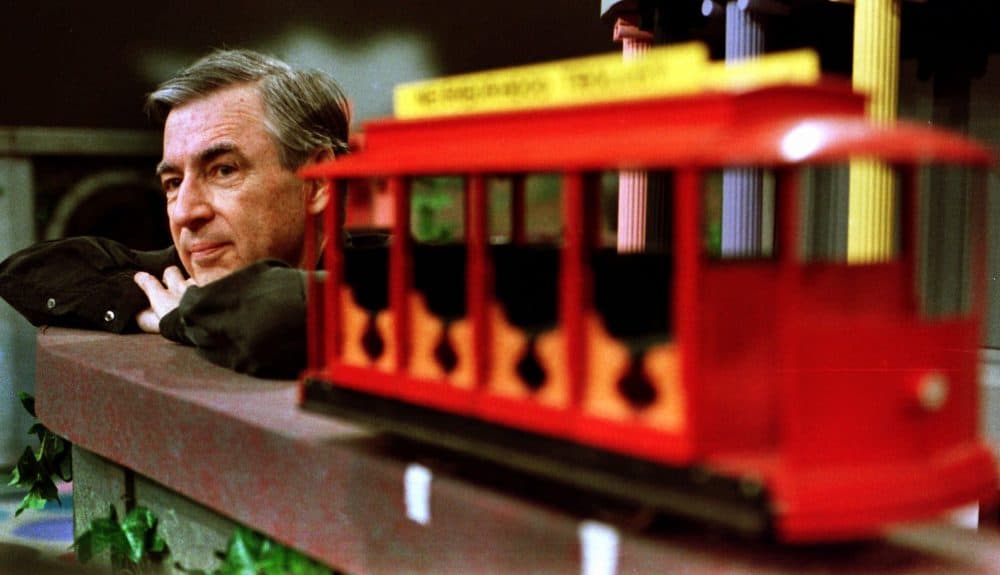 And despite my best intentions, I know sometimes I caved. I did not always defend against the tyranny of convention. On occasion, I surrendered to the mainstream take, and didn't rally round the flags of sensitivity, originality and make-believe. No doubt more often than I'd like to admit, I told the kids to just get over it and please for once try coloring within the lines.
Reflecting on my inconsistencies, and feeling grateful that my kids turned out fine regardless, I'm struck again by just what a radical teacher and friend we had in Mr. Rogers. There I was, hardly even challenged, and capitulating left and right. And there he was, challenged from the start, and never wavering at all. He faced overt direct hostility to his guiding principles, his humanism, and his focus on cherishing each individual soul, and nothing broke his stride. When he launched his nationally broadcast public television show in the 1960s, he was boldly defying the status quo, and revolutionizing the way we respect and communicate with children and each other. He was as fierce an advocate for community as he was mild in his manner. And unlike me — and unlike probably most of us — Fred Rogers did not give up.
So, please, pardon my decibels, but see this movie. That means all of you, and yes I mean you, whether I know you or not, and whatever your chromosomal combo might be. I'm gesticulating wildly in your direction, on behalf of Mr. Rogers, whose work lives on as long as there are neighbors.