In Trump's Use Of The Phrase 'Fake News,' Echoes Of The Past
This article is more than 4 years old.
Ten years ago, I met the writer Titia Bozuwa at a writers' workshop she hosted at her home in a small town in New Hampshire. Writers wrote and shared their work, then gathered on her patio, which overlooked a garden, for wine and banter.
I recall lots of laughter and no talk of politics. Through the years I've kept in touch with Titia with Christmas cards and the occasional visit. Since the death of Titia's husband last year, I've made a few more trips up north.
With widowhood in common, we give each other pats on the back for our strength and our attitude of joy and gratitude for the husbands we had. And while we like to keep the conversation light, these days we find ourselves veering toward politics, our shared disdain for the current president and his repeated use of the phrase, "fake news." Titia has experience with fake news.
For her, the words "fake news" conjure the memory of her family's struggle to access real news during the War.
Originally from Holland, Titia immigrated to the U.S. in 1957. She was 8-years-old when the Germans invaded Holland in May 1940, during World War II. For five years, she lived with her family under German occupation. In recalling those experiences, Titia sees a political environment here that sometimes reminds her of the past. For her, the words "fake news" conjure the memory of her family's struggle to access real news during the War.
The German occupiers gave every household a distribution radio, which fed the people Nazi propaganda. So, many people switched to the BBC in London, which facilitated for each of the occupied countries a radio newscast in their own language. As soon as the Germans discovered the existence of the BBC broadcasts, they ordered the Dutch to relinquish all radios, with disobedience punishable by death. Titia's family handed in their radio, but their desire for real news remained.
Titia's father hid a second radio behind the merchandise at a local hardware store. Every night, the neighbors gathered to listen to the BBC, where they found the news quite different from what they had heard on their distribution radios.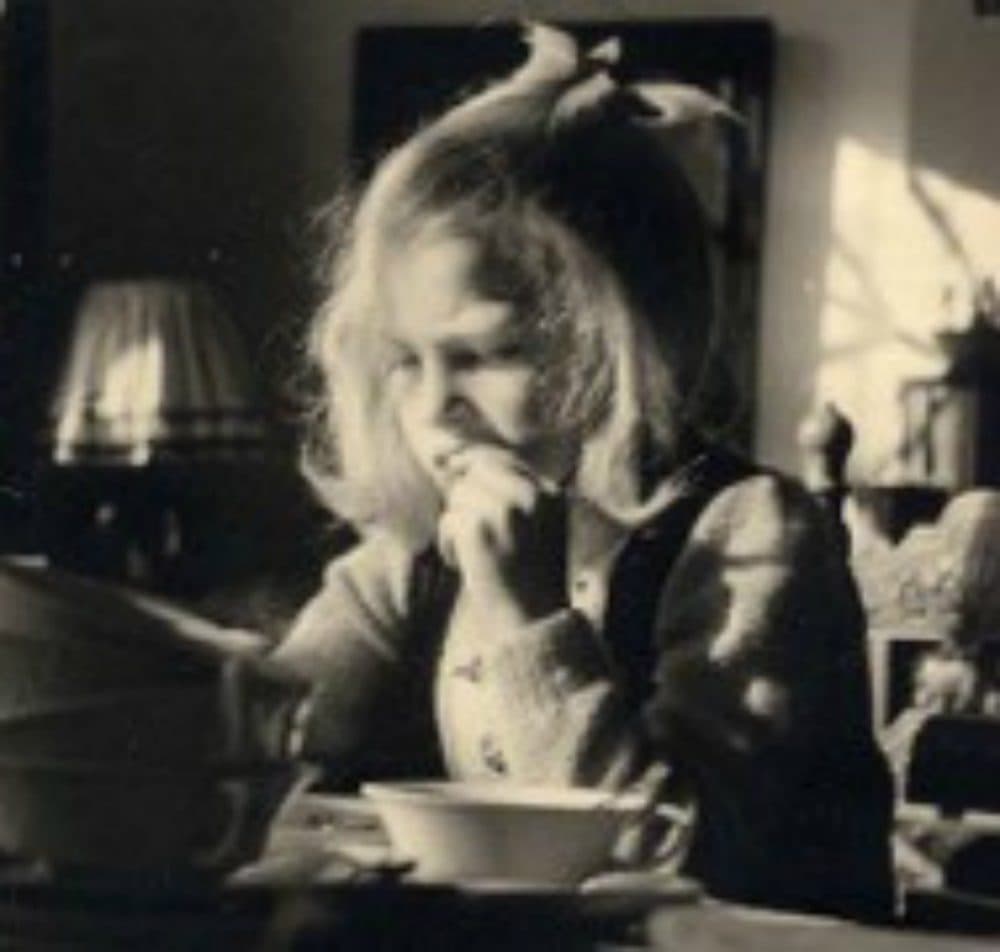 It's because of these memories that Titia bristles at President Trump's overwhelming use of the words "fake news." (He even explained away the first lady's "I Don't Care" jacket, worn during a visit to detained immigrant children, with the suggestion that it was the "fake news" she doesn't care about).
More seriously, at the G7 summit, Trump responded to a reporter's question about how well he got along with other world leaders (insinuating that there might be tension) as "fake news." He tweets incessantly about the fake and failing news media. His cabinet has also adopted the term: Ryan Zinke, the secretary of the Interior Department, called an investigation into his influencing peddling in a real estate deal, "fake news."
Other stories of our current moment remind Titia of the past, too.
She went to school every day while the war raged on. One day a classmate, a girl named Carrie, did not come to school; she never returned. After the war, Titia learned that Carrie, who was Jewish, had been gassed in Auschwitz with her mother and sister.
To Titia, the images of immigrant families in detention on our southern border are reminiscent: of Jews being marched in small groups to the railroad station in her city, persons assigned numbers, the separation of families.
Titia remains hopeful, and shares her stories with the hope that history does not repeat itself.
The news isn't easy to talk about, but since I first met Titia, she's been a source of inspiration. She didn't start writing until in her fifties, after the death of her daughter from cancer at age 29.
During our talks, it's not the past we talk about, but the present: travel, relationships, books, writing. But with her life experience comes wisdom and so when the topic turns to the president, I ask Titia, "What are we supposed to do?"
"Take a stand," she says. "Don't give up. Keep writing."
Titia remains hopeful, and shares her stories with the hope that history does not repeat itself. At 85, she published her first novel, a story of eight Dutch students who defied the Nazis. She's also written a memoir about growing up in occupied Holland and another book of nonfiction about her husband's experience as a prisoner of war, held by the Japanese in a boys' camp in the Dutch East Indies.
The Nazis banned the real news because they were threatened by it. In our own political climate, we must ponder what one who repeatedly utters the phrase "fake news" might be threatened by, and gather real news wherever we can.