How A 'Garbage Tree' — And Bird Poop — Forced Us To Choose Between Nature And Neighbors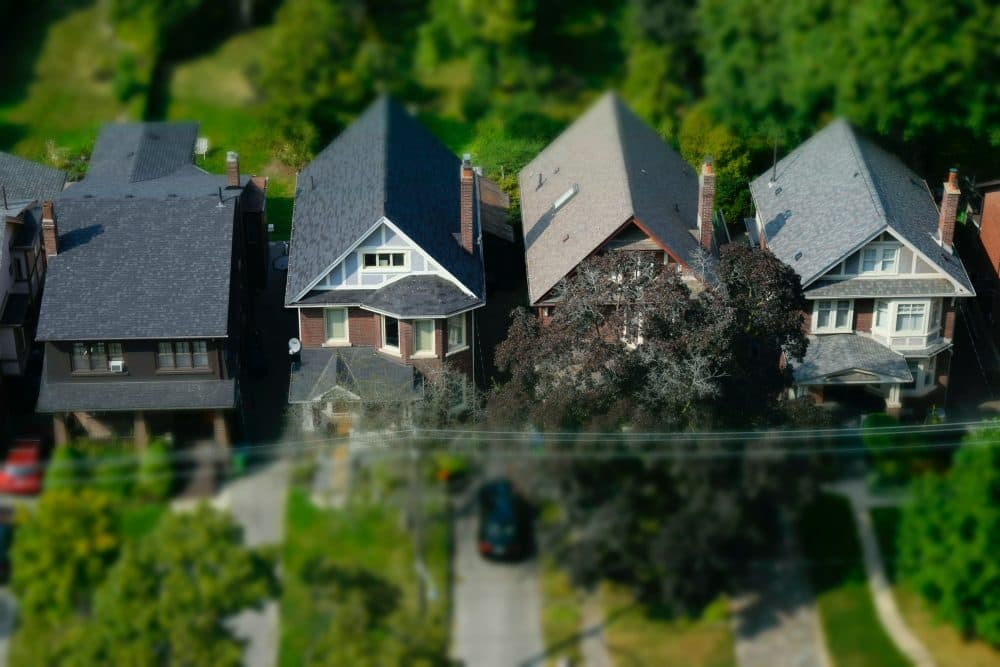 This article is more than 4 years old.
The white mulberry overhung our gravel driveway when my husband and I moved into our Cambridge house 20 years ago. It was a large tree; tall, leafy and fertile. Each year, on a day in early summer, we would awaken to a huge squawk and rush outside. Every bird in the city seemed to have landed on our mulberry tree. The fruit was ripe.
For weeks, we watched cardinals, robins, catbirds, blue jays, chickadees, goldfinches, doves — and, once, a Baltimore oriole — gorging themselves on mulberries. After eating, they flitted to our backyard to wash up in the birdbath and see what else was on offer in the garden. Many hung around all season. Some, with later broods, nested. We became birdwatchers without leaving our backyard.
Our neighbors hated this tree, which overhung their driveway as well. We couldn't really blame them. The berries formed an unsightly squishy mat on the gravel. Within weeks, the fruit would sprout into a forest of junior mulberry trees which had to be weeded out. Worst of all, a rancid stench would rise from the stones as the berries fermented in the sun.
The neighbors proposed that we remove our "dirty tree."
What an unlikely phrase. "Dirty hands," "dirty linen," "dirty joke," "dirty tricks," of course. But "dirty tree?"
I didn't realize that it was gardening jargon, a common pejorative leveled at trees that shed debris — flowers, fruits, bark, seeds, an abundance of leaves, stuff that messes up the carefully tended spaces we designate "gardens" and consider our own. Indeed, I almost laughed at the term, assuming it was an insult dreamed up by our neighbors specifically for our mulberry tree.
Our neighbors hated this tree, which overhung their driveway as well. We couldn't really blame them.
Take it down? I couldn't imagine it. The nuisance was so short-lived — just several weeks of picking up berries, weeding, holding my nose. No big deal when you considered the birds.
But the birds only made things worse for our neighbors. They were a fastidious couple. The soiled fruit mixed with bird poop in the driveway disgusted them. And unlike us, they refused to drive a white-splattered car. They felt compelled to wash theirs daily, or park in the street.
This was just a "garbage" tree anyway, they said, adding yet another phrase to my gardening insult lexicon.
They said they might have to move.
This was bad. Did we care more for the birds than our neighbors? Did we value wildlife over people? Maybe we did. But we couldn't flaunt it. We had to find a compromise.
Did we care more for the birds than our neighbors?
We offered to pay to prune their side of the tree, and they agreed. Each year all four of us would meet with the arborist and talk about the price of limbs. "You guys and your mulberry tree!" he'd laugh and proceed to prune half the tree.
We now had an ugly half-tree. "I see you've telephone-poled your tree," one gardener I knew sneered. And we couldn't really prune it enough. Berries still fell on our neighbors' gravel.
After several years our neighbors did move. I'm sure they had many reasons for their decision, but we still felt guilty about the role that our tree might have played. So when our new neighbors, after just one mulberry season, requested that we take down the tree, we gave in. We couldn't keep driving people away.
I miss that tree. Not its mess, but the birds it nurtured, now fewer in number in our backyard, and far less varied. I often wonder where they've gone. Are they now feasting on someone else's mulberry tree? What if everyone removes their "dirty trees?"
These days I worry about our beautiful gingko. We believe it is a male rather than a female, whose flowers are said to smell vile. But though the nursery said they sell only males, they offered no guarantees. Apparently, you can't know for certain until the tree is mature. It could be years before we realize that this, too, is a "dirty tree." Will our neighbors ask us to remove it?
This time, I've decided, I'll refuse. I'll suggest that we let nature into our gardens. This time I'll point out that one man's garbage is another animal's food, and dirt, after all, is the medium in which trees grow.