What's Driving The Migration Crisis At Our Southern Border?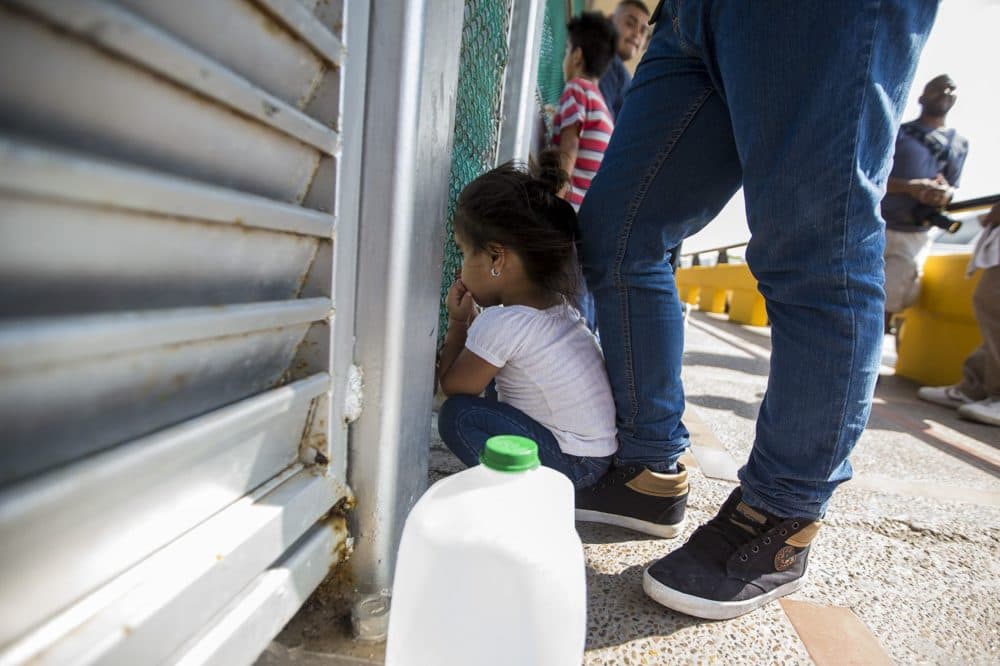 This article is more than 4 years old.
While the daily news is full of stories about migrants being detained, families being separated and the consequences of the Trump administration's "zero tolerance" policies, relatively little reporting has focused on the reasons why thousands of Central Americans are fleeing their homes in the first place.
My law students and I are completing a three-year research and fieldwork study that provides detailed insight into the reasons migrants from Guatemala, Honduras and El Salvador (known as "the Northern Triangle") are leaving; why thousands have disappeared over the last decade; and why there has been so little accountability for their fates.
Here is a short summary of what we've found.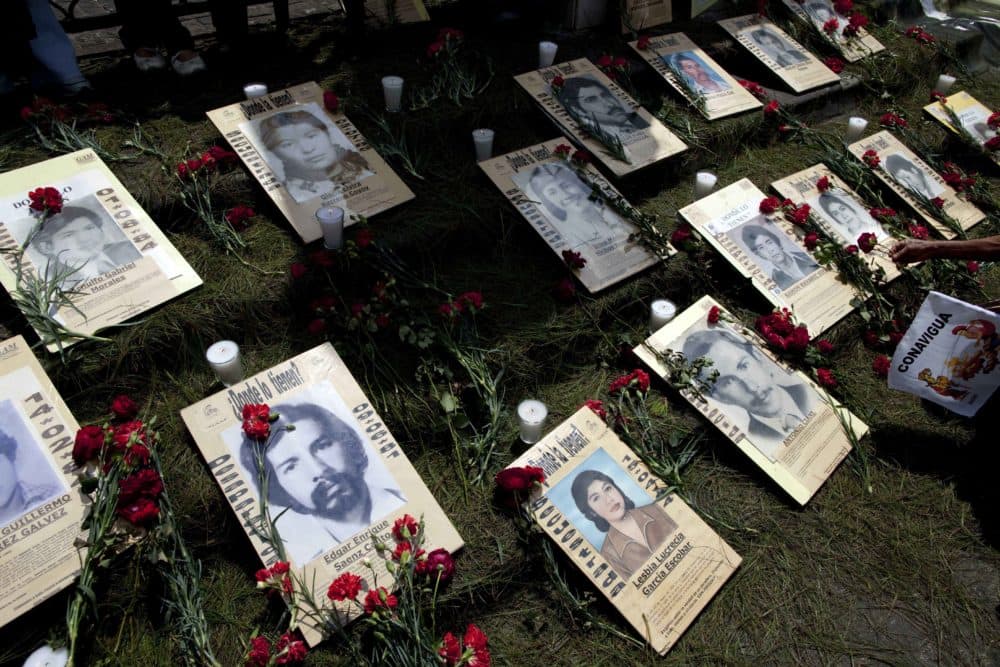 Legacy of U.S. intervention
The factors causing this migration are both historical and recent, but a persistent thread is the legacy of U.S. intervention.
Experts and Central Americans themselves point to the 1954 U.S.-supported overthrow of the democratically-elected government of Jacobo Arbenz in Guatemala as a turning point for the entire region. Since then, the U.S. government has continued to meddle in Central American affairs, including its support of repressive governments, which quelled protests through systematic assassinations and state terror.
The U.S. was heavily involved in supporting the military, right-wing government and death squads in the civil wars in Guatemala and El Salvador during the 1980's and 1990's, which killed 200,000 and 75,000 respectively. Of course many thousands more fled the violence and became refugees in other parts of Latin America and the U.S. I first traveled to El Salvador during the height of the civil war in 1986 and witnessed first-hand the terror, destruction and massive human displacement caused by the violence against civilian villages and towns. I represented many of the thousands of Central American refugees seeking asylum in the United States over the years that followed.
Rise of gangs
The legacy of the civil conflicts in Central America and the massive displacement they caused have contributed to the rise of criminal gangs.
Many of the refugees fleeing Central America in the 1980s landed in southern California, where young people joined gangs. Bu in the mid-1990s, the U.S. deported 4,000 gang members back to Central America. Today, high murder rates in the Northern Triangle are blamed on a war between two rival gangs, MS-13 and Barrio 18, both of which have their roots in the U.S. Because of government corruption, severe poverty and lack of opportunities, conditions were ripe for this exported gang culture to proliferate.
Political, social, and economic volatility
The political, social and economic volatility that pervades the region is also directly related to this recent violent past.
Murder rates in the Northern Triangle are the highest in the world. Official reports for 2015 document between 4,750 and 5,500 homicides in Guatemala, while in El Salvador — now the world's murder capital-- 900 people were murdered in August 2015 alone. While home invasions, sexual assault, kidnapping, drug trafficking and petty crime levels are high, police forces are inadequately funded, trained and equipped.  Government corruption and collusion means that the vast majority of crimes are not prosecuted. In Honduras, which consistently has one of the highest homicide rates in the world, 96 percent of murders go unpunished.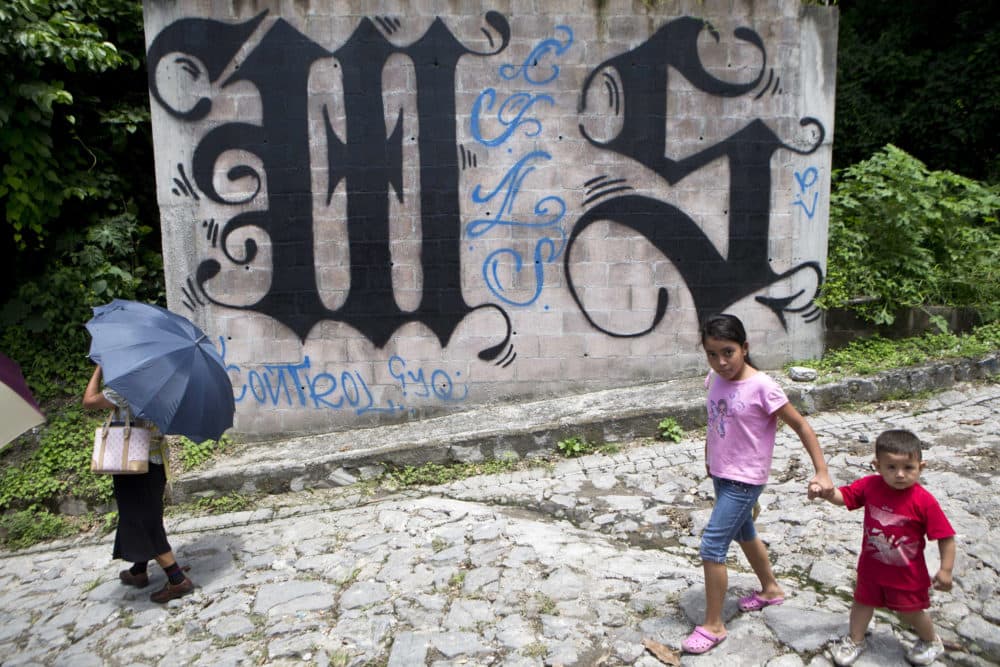 Damaging trade agreements
Another factor driving the high rates of migration is the presence of transnational corporations (TNC's) and the trade agreements that facilitate their activities.
Honduras, in particular, has been hurt by trade agreements such as the Central America Free Trade Agreement (CAFTA), that have created the maquiladora economy ("maquilas," akin to sweatshops) which deny living wages to its workers. The Honduran government has also been found to collude with TNC's to expropriate land and cover up related forced disappearances and killings of human rights defenders. This also contributes to region-wide systemic poverty: 75 percent of the population in Guatemala, for example, lives below the national poverty level of $1,364 per year, per person.
U.S. immigration policy makes the situation worse
U.S. immigration policies continue to exacerbate all the factors driving people to leave the region.
Mexico faces many of the same challenges as the other Northern Triangle countries, but also suffers additional consequences from U.S. pressure on Mexico to tighten its immigration controls. The U.S. government provided Mexico  with more than $2.6 billion between 2008 and 2016 to fight organized crime as part of the Merida Initiative and Programa Frontera Sur, extensions of U.S. migration prevention policies in Mexico. In addition to funding various reforms, this U.S.-Mexican agreement deployed 96,000 Mexican troops in the "war on drugs" which left 70,000 people dead and 26,000 disappeared at the hands of security forces.
All of these factors mean migrants face an increased risk of kidnapping, disappearance or murder, as they take more dangerous routes to evade checkpoints and patrols in a bid for safety.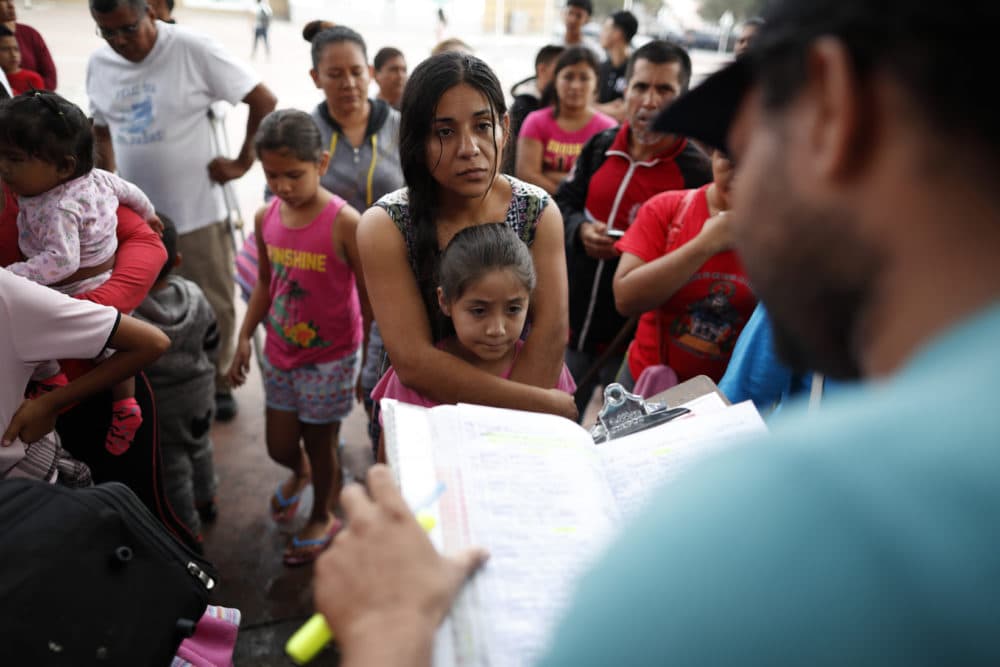 As long as the root causes in Central America are not addressed — including the major role the U.S. has and continues to play in the violence, terror and systemic poverty — Central Americans will continue to flee and make the perilous trek north.
Americans need to be better informed about our own country's contribution to this ongoing exodus and demand that their elected officials end the U.S. role in unfair trade practices, repressive regimes and border policies, such as Plan Frontera Sur.  When the reasons for their flight are addressed in ways that provide safety, dignity and justice at home, Central Americans will no longer have to seek a future elsewhere.
The research and fieldwork on which this is based was conducted by Susan Akram and her clinic students at Boston University School of Law's International Human Rights Clinic: Shaelyn Gambino Morrison, Emily Houde and Stephanie Bonilla (Mexico); Xinia Bermudez, Rebecca Mutty, Ryan Yoon and Joshua Duncan (Honduras); and Miosotti Tenecora, Emily Kase and Sayra Gutierrez (Guatemala). Additional background research on El Salvador was conducted by the Guatemala team.