Nonvoters Are Kryptonite For Trump. So, Why Are They Ignored?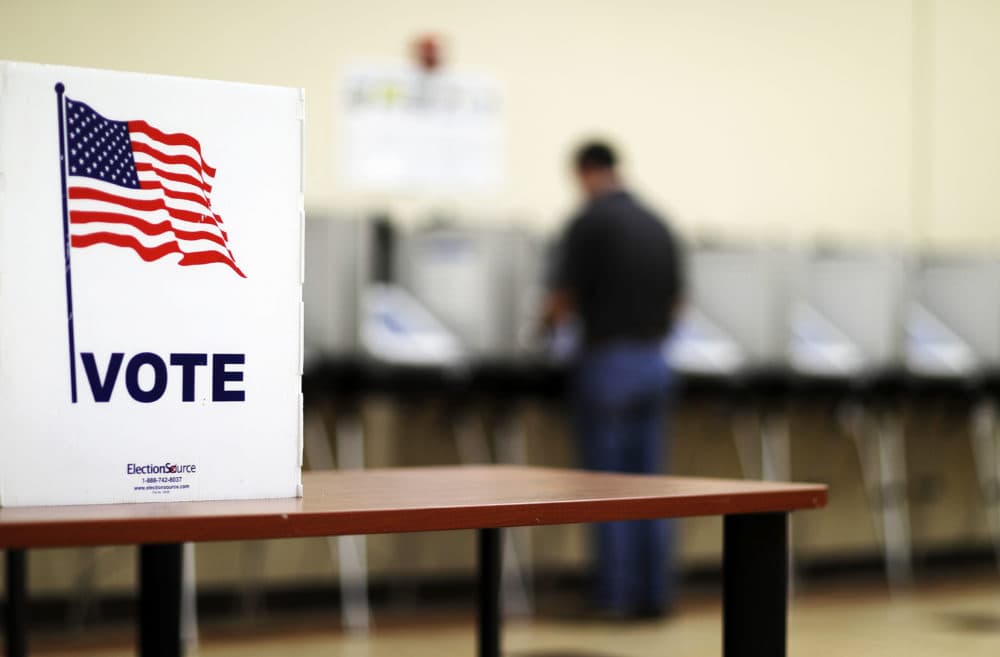 This article is more than 4 years old.
Wednesday is the registration deadline for anyone who wants to vote in the Massachusetts primary elections. And because this is America — a country where almost 50 percent of the eligible population did not vote in the last presidential race — it's likely that a significant chunk of the Commonwealth will have no say in who makes it all the way to the November midterms.
Why?
This is a question my friends, family, and I have asked each other since Donald Trump clinched the 2016 presidential election. Therein lies the problem. The people whom we should be posing this question to, in earnest, are the nonvoters themselves. And yet, two years after the Trump surge, when you look at the mainstream media landscape and the power brokers who shape Democratic Party policy and strategy, almost nobody appears to be interested in engaging with the nonvoters.
They ought to be. In America, voter turnout during a presidential election year tends to peak at around 60 percent. It drops closer to 40 percent during midterm races. With metrics that huge, "turning" just a handful of those nonvoters could be enough to nudge a Democratic or Republican candidate across the finish line. In other words, nonvoters are one of those crucial demographics that Democrats, as today's minority party, should be climbing over each other to reach.
But instead, the sentiment we hear routinely from Democrats and others who oppose Trump is that we should be reaching Trump voters who (in theory) might be coaxed into switching sides. When party leaders and their allies talk about the "electability" of liberal candidates, the question that often takes center stage is whether or not the candidates' policies are too liberal for swing voters. At a glance, this goes hand-in-hand with the "big tent" that people like DNC Chair Tom Perez have talked about over the last two years. But is it a realistic electoral success strategy?
Not really. Since his inauguration, Trump's operating formula has been "trigger the libs," which doesn't exactly bode well for liberals who want to break bread with Trump voters. Furthermore, the Trump voters who might be convinced to jump ship are an incredibly narrow target. Just over 25 percent of America's eligible voting pool chose Trump — most of those voters are still with Trump. The spare handful of voters who are willing to turn on Trump won't be enough to reverse the fortunes of the Democrats.
So why not use precious time and resources to transform nonvoters into Democratic voters instead? After all, there are lots more of them to recruit, and many of them have no pre-existing loyalty to Trump or anyone.
I've posed this question to liberals I know, and the answers I hear are often exasperating. "It's too difficult," is the most common response, and while it's true that non-voters can be tough nuts to crack, they're also human beings. This leads to the other and far more problematic response: "Nonvoters got us stuck with Trump: they can rot in hell."
The nonvoter mystery might fill liberals with despair and resentment, but I've actually found it to be one of the most hopeful issues to engage with during the Trump era.
This kind of vengeful animosity is similar to the derision you see heaped upon the tiny plurality of people who voted for Jill Stein. "You guys screwed us, so we're not wasting our time with you," seems to be the general sentiment aimed at anyone who didn't vote blue in 2016. Not only is this vindictive resolve self-defeating, but it's also a convenient way for liberals, as a whole, to avoid engaging with some very tough yet important questions about 2016 and the state of America's electoral health: questions that some activists and journalists have asked in the wake of 2016.
Why was the race between Clinton and Trump close enough to be "decided" by a small bunch of third party voters?
Why did almost half the country stay home during a year when the choice for president was a run-of-the-mill politician and a fascist reality TV star?
To what degree did recently ratified voter ID laws and archaic registration deadlines suppress overall voter turnout and participation?
How do we prevent all this from happening again?
The nonvoter mystery might fill liberals with despair and resentment, but I've actually found it to be one of the most hopeful issues to engage with during the Trump era. If nothing else, taking a look at the nonvoter metrics is a reminder that there are millions of other people out there who have probably been cringing their way through Trump's first two years in office. But in the absence of any grand plan to bring these voters into the fold, that task is going to fall upon us.
So here's my advice. If you've got the time today or tomorrow, call up that friend who didn't vote back in 2016 — we've all got at least one — and take them out for coffee or a beer. Once the drinks have arrived, let them talk and actually listen. Ask, "What would it take to get you to the polls? To get you registered?"
From there, a path to the voting booth will reveal likely itself.