Kennedy, Kavanaugh And Dignity In Our Democracy
Jeffrey Toobin wrote recently in the New Yorker about Justice Kennedy's favorite word: Dignity. Toobin points out that Kennedy invoked the word repeatedly in his opinions, even though he never made clear exactly what he meant by it. As frustrating as the lack of clarity was for his fellow justices, Kennedy's "infatuation" with the word persisted, influencing many of his decisions.
As the Senate begins to formally consider Brett Kavanaugh, President Trump's nominee to replace Justice Kennedy on the Court, Kennedy's reverence for "dignity" is top of mind.
Kennedy's infatuation with it reached higher than partisan politics. He understood that denying people's dignity was an offense not only to individual, but to our political system and the very core of what it means to live in a democracy.  Toobin notes that Justice Kennedy used the word "dignity" nine times in his most famous opinion, Obergefell v. Hodges (2015) which guaranteed the right to same sex marriage in all 50 states, and three times in Lawrence v Texas (2003), the decision that established the right for gay people not to be thrown in jail when in a consensual sexual relationship.
What is the likelihood that Brett Kavanaugh will take the baton from Justice Kennedy and become a champion of dignity?
As Archbishop Tutu once told me, "there is no democracy without dignity." When any group is denied dignity, not only do they suffer, but the dignity of the country suffers.
There is no doubt that our country is suffering from deep divisions and a variety of dignity violations these days, many clearly perpetrated by our own leadership. The president's daily insults and attacks on people's identity have become so commonplace that we run the risk of normalizing them, or in some cases, granting permission to unleash our basest instincts. Frank Bruni, writing in the New York Times, explained how the president's indignities are spreading and influencing the behaviors of others around him.
I have spent most of my career as an international conflict resolution specialist, researching and writing about dignity and the role it plays in conflict. I have facilitated dialogues in the Middle East (working on the Israeli-Palestinian conflict), Sri Lanka, Colombia, Northern Ireland and conducted Cuba/U.S. dialogues among others.  I was drawn to the concept of dignity as a way to explain why so many disputes I've worked on over the years were so difficult to resolve. My hunch was that the parties had a hard time signing on to an agreement, not because they were unable to find a solution that met the interests of both sides, but because one of the underlying root causes of the conflict was not being acknowledged.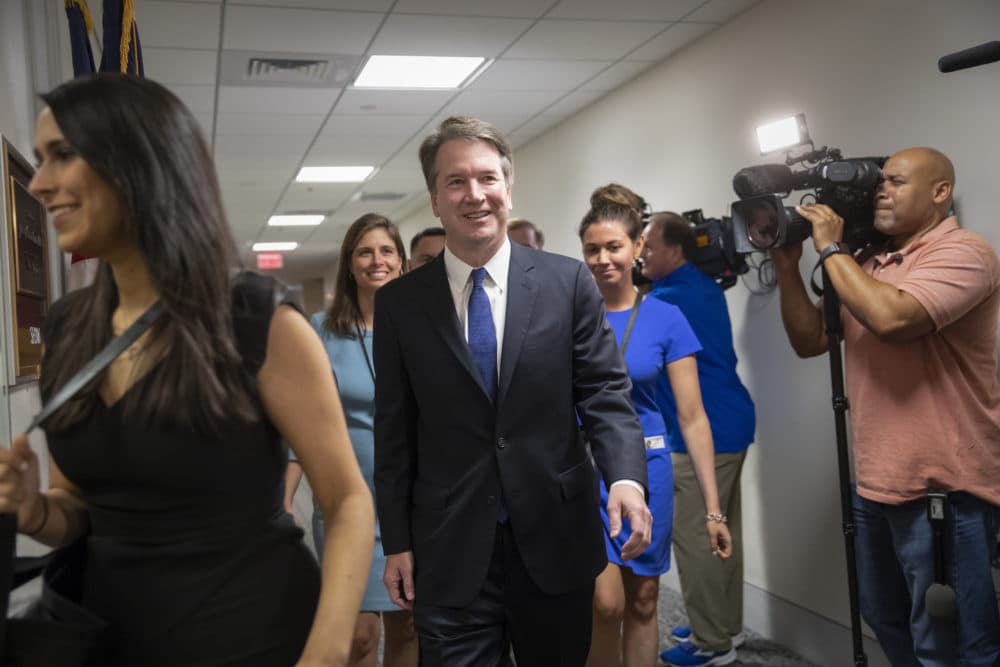 What wasn't either acknowledged nor discussed were the underlying assaults to their dignity, to their inherent value and worth as human beings. Even though this unspoken cause was not addressed, the negative effects of the violations of dignity permeated every attempt to sign on to an agreement. The resentment and felt injustice created an emotional climate that undermined their best efforts to address the political issues that divided them.
Human beings don't like being treated as if we don't matter. We have a hard time letting go of assaults to our dignity.  I've found this to be true for people everywhere. Our desire to be treated with dignity is a universal human yearning. It is our highest common denominator, yet there is so little clarity about what it means. What does it look like to be treated with dignity?
My research has shown consistent patterns in how people want to be treated. People desire to be treated equally no matter their race, religion, ethnicity, sexual orientation or gender. They want to feel safe, both physically and psychologically, and free from humiliation. They want recognition of their unique qualities and way of life, never marginalized or diminished because they are "different." They want acknowledgment when something bad happens to them or when they are treated unfairly. People want freedom and independence and to experience a sense of hope and possibility. They want to be understood, not judged or stereotyped. Finally, they want to be given the benefit of the doubt and to be apologized to when their dignity has been violated. All of these behaviors stem from the recognition of the inherent value and vulnerability of all human beings.
I was drawn to the concept of dignity as a way to explain why so many disputes I worked on over the years were so difficult to resolve.
We've heard a lot, from both sides of the political aisle, about the need for more civility in our political discourse. And that's a start. But there's a more powerful option: An agreement to disagree with dignity. Justice Kennedy understood that.
What is the likelihood that Brett Kavanaugh will take the baton from Justice Kennedy and become a champion of dignity? Will he set an example for what it looks like to control our base instincts and act in accordance with a more evolved understanding of how to treat people?
Calls to find common ground are well-intended, but not enough to address the depth of our political divide. We need higher ground. We need to elevate the conversation. Dignity can take us there.