Most People Downsize When The Kids Leave — We Did The Opposite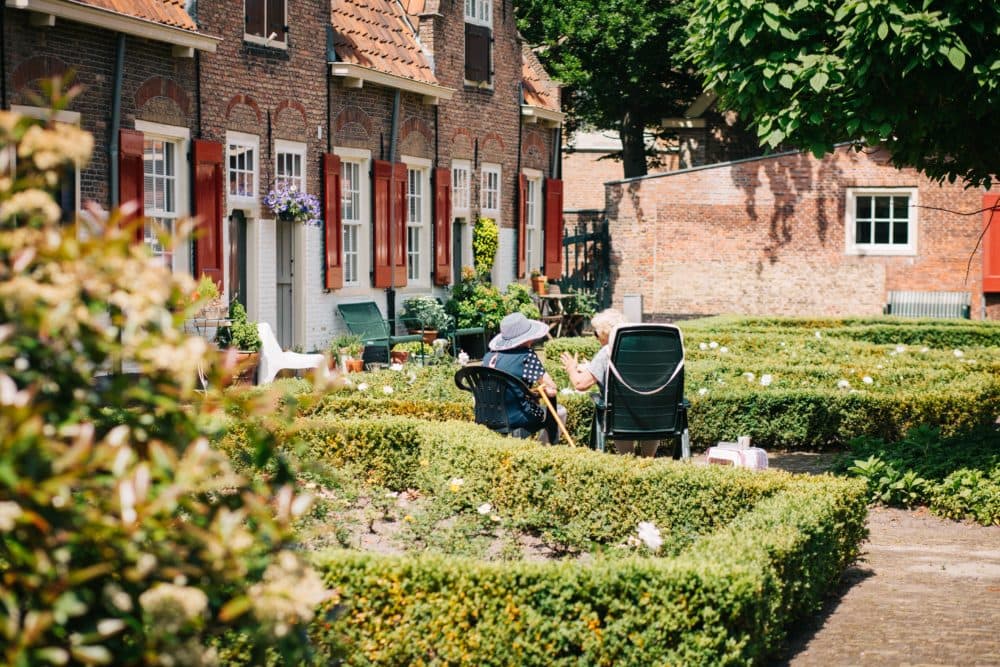 This article is more than 1 year old.
I've spent the majority of the summer packing up our four-bedroom home of 20 years, which we recently sold. Nothing will ever beat these neighbors. And just the memories of raising three kids here gets me bawling. With 12 houses on our street (and 24 kids and counting at one point), there were annual block parties, frequent snow day sleepovers and endless carpooling.
But we aren't going too far. In fact, we are moving to another four-bedroom house just a mile away in the same town. We're not upsizing or downsizing, we are granny-sizing.
My husband and I have hit the 50 year-plus milestone, we have one child left at home and the majority of our friends are emptynesters. But all the dinner party conversation about moving to a two bedroom-condo in South Boston or the Seaport — no thank you. It's just not appealing to us.
We have embarked on building a new house so we can age in place.
We are thinking ahead, about 10 years ahead — to when our children come back with their own families. We're also thinking back, to when we returned to visit my parents with our young children — and couldn't fit.
Between my sister and me, there were seven grandchildren. While we loved coming back to see my parents in Narragansett, Rhode Island every summer, we rapidly outgrew the space. At one point, we resorted to using the laundry room as a spare bedroom. "Don't run the dryer before Luke's nap, it gets too hot in there!" was a common complaint.
We have embarked on building a new house so we can age in place. We feel fortunate to be able to do so financially. In a tight housing market that is increasingly competitive and expensive, we know there is a major mismatch between what is needed and what is available to the majority of homeowners. Our next door neighbor is a real estate agent who has navigated us through the buying and selling process. And while we joke that she has done her job too well, having now sold three houses on the street, it's actually been fun planning for this next chapter. A midlife crisis for my husband who visits the site like a construction foreman every week? Maybe. But I'll take this over a new sports car showing up in my driveway.
According to recent research by the AARP, 87 percent of adults age 65-plus want to stay in their current home and community. Yet, just 1 percent of homes are conducive to aging in place. In a recent Forbes article, "Will Your Home Be Ready for Aging in Place?", statistics reveal the current housing stock is not meeting people's needs.
We've designed our new home to be everything our former home was not. It offers open concept one-floor living, laundry on the first floor and a first floor master bedroom with widened doorways. It's the perfect amount of space for the two of us. (Proponents of universal design for aging at home say there is a need to focus on one-floor living, safety, and accessibility — all while not looking like a nursing home.) When the kids come to visit they can have the second floor, where there is a bedroom for each of them and a bunkroom over the garage for our future grandkids.
The support we give and receive, and the strength of our social relationships, impacts on our physical and psychological health.
Whether it be a new single family home, or renovation to an existing one, there is a pressing need for what the Boston Globe's Dante Ramos terms "granny housing," which would allow for the kind of multigenerational living that used to be common in the United States. But zoning laws in Massachusetts often preclude adaptations and put unnecessary building restrictions on in-law suites.
There is also the social factor to consider. Humans are social creatures. Study after study touts the advantages to maintaining a social network as you age, thereby increasing happiness and longevity. The support we give and receive, and the strength of our social relationships, impacts on our physical and psychological health. In fact, the link between weak social networks and health is as strong as the link between smoking and health. I have one friend going through a nasty divorce and another who was just diagnosed with a rare cancer. These are the people I want to be here for, as they would be for me.
My husband and I like maintaining our home base, and we will travel from here. No disrespect to the snowbirds in Florida, but we want to see great Broadway shows while visiting our daughter in New York. We want to do wine tours around Napa when we visit our northern California in-laws. We want to explore places we've never been — and I've got the bucket list already compiled. But as Dorothy said, there is no place like home.
Our first place was the right neighborhood for past 20 years. This will be the right house for the next 20.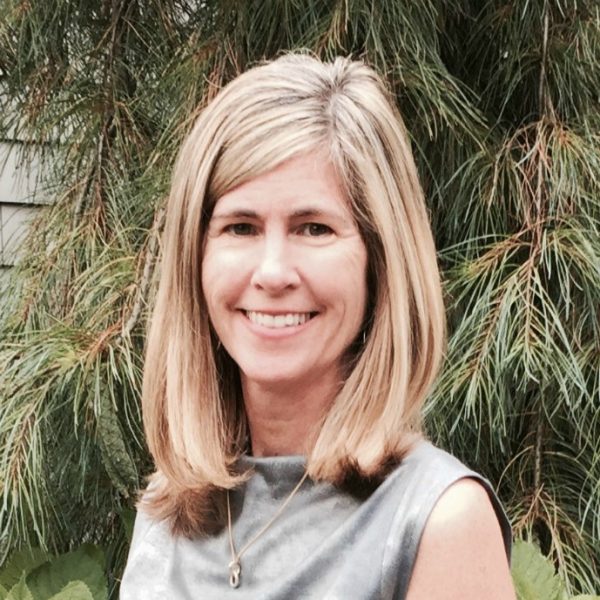 Maribeth McKeon Sanabria Cognoscenti contributor
Maribeth McKeon Sanabria has taught at Grub Street and Weston Public schools.