Should Pope Francis Resign For Concealing Sex Abuse?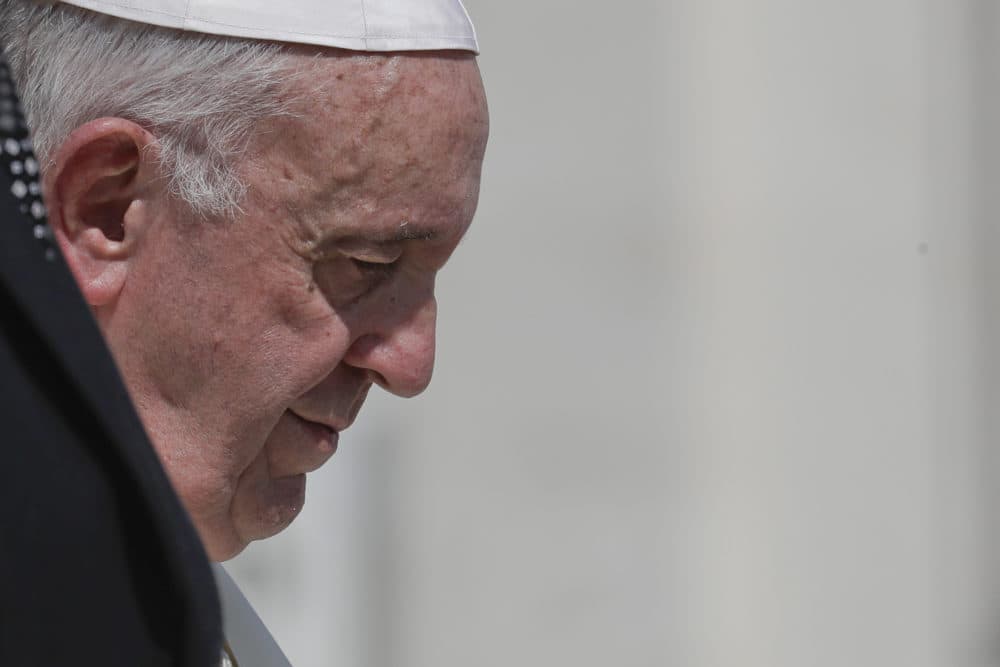 This article is more than 2 years old.
If Pope Francis covered up sex abuse of seminarians by ex-Cardinal Theodore McCarrick, rewarding the perverted prelate with a confidante's role, he should resign.
As a Catholic and fan of Francis for calling off the hellfire hounds against gays and others marginalized by church doctrine, I'm siding with anti-Francis conservatives who see the allegation as meriting resignation if proven.
But 16 years after the Boston Globe exposed priestly sex abuse and its concealment by the archdiocese here, none of the possible explanations for his negligence -- if he was negligent — is exculpatory. My camp would demand a theologically conservative pope's zucchetto'd head if he sat on his thumbs amid such horrific crimes; a reformer pope is no less accountable.
I say "if" Francis was negligent because we don't know all the facts, even though it's been more than a week since former Vatican diplomat Carlo Maria Vigano accused the pope of ending sanctions on McCarrick that supposedly were imposed by Francis's predecessor, Benedict XVI. Benedict, Vigano says, had learned that McCarrick had molested seminarians and banned him from representing the church in public. (McCarrick, who later was accused of abusing a minor, resigned in disgrace from the College of Cardinals in June.)
Pope Francis must come clean on what he knew and when he knew it.
"I will not say a single word on this" are among the few words Francis offered in response to the damning charges against him. Benedict, who promised a respectful silence after abdicating the chair of Peter, has kept his promise vis-a-vis Vigano.
Francis's evasion is unacceptable, both as a matter of moral transparency and in his capacity as earthly shepherd of the church, in regards to which "roiled," "crisis," and every conceivable synonym have been deployed to describe the effects of Vigano's bombshell.
But even as those who know Vigano attest to his honesty and reverence for the papacy, three unanswered questions besiege the accuser:
1. Why did Vigano, who says he informed Francis five years ago that McCarrick was a "serial predator," wait so long to go public with the pope's alleged concealment? And why did Vigano himself appear at a Manhattan award dinner in McCarrick's honor in 2012 — knowing, he says, of Benedict's then live sanctions — and gush over the honoree as "very much loved from us all"?
A conservative Catholic group quotes Vigano as saying he couldn't back out of the dinner, a head-scratcher when you consider that he simply could have cited his obligation of obedience to the church's leader. If he's claiming he was bound to keep mum about the sanctions, "How can you have secret restrictions?" Chicago Cardinal Blase J. Cupich scoffed to the New York Times, adding that Vigano had a duty to enforce any sanctions and alert American bishops to them.
2. Why has no record of the sanctions come to light, and why did they seem non-existent at the time, as McCarrick not only was feted at that dinner but jetted the world to ordain priests, visit seminaries and celebrate Masses?
True, the elderly Benedict was crushed under the Vatican's snake-pit politics, ultimately becoming the first pope in 600 years to resign. "It's very easy to imagine a distracted and ineffectual attempt to restrict McCarrick being subverted and ignored by the cardinal and his allies," Catholic commentator Ross Douthat writes.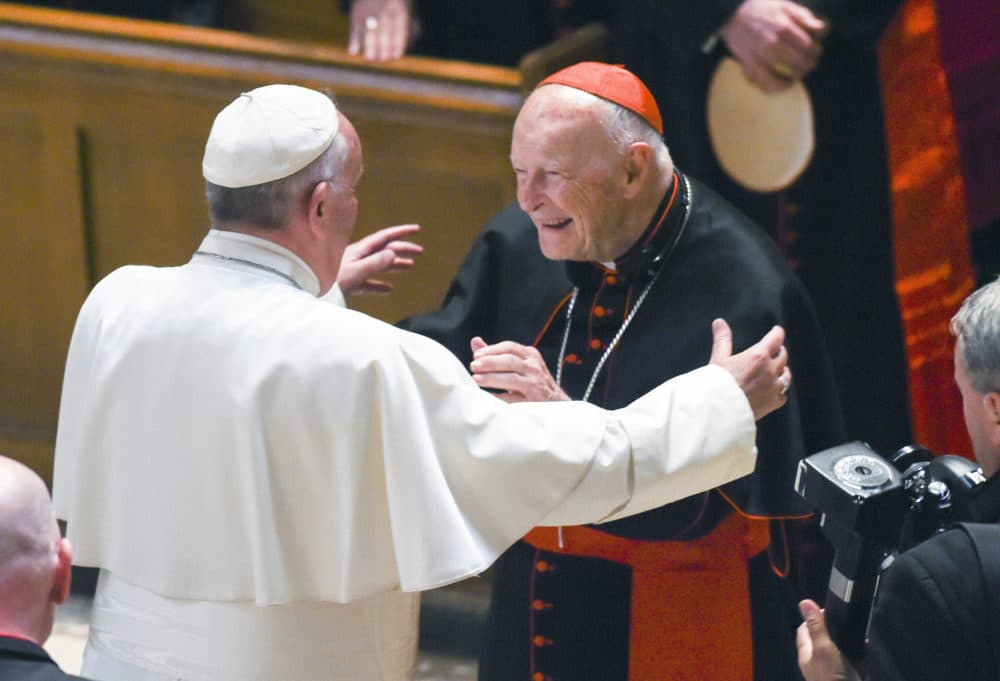 But ignored by Vigano, who professes outrage at McCarrick's freedom? American bishops kept in the dark about sanctions? These beg explanation.
3. Can the answer to the preceding questions be that Vigano is lying, trying to destroy a pope with whom he is at theological war? The New York Times notes a key flashpoint:
"The willingness of the pope and his allies to reach out to gay Catholics has infuriated conservatives, many of whom, like Archbishop Vigano, blame homosexuals for the sex abuse crisis. The pope has argued that abuse is a symptom of a culture of privilege and imperviousness among priests who value the church's traditions over its parishioners."
Priests' victims often have been boys. But an exhaustive academic review of relevant research found no evidence that gay men are likelier than straight ones to molest children. So I side with Francis on this and find Vigano's position homophobic.
Yet there has been at least tenuous corroboration of Vigano's charges from another Vatican official and, reportedly, from Benedict's admittedly hazy recollection. Vigano's foot-dragging in coming forward could reflect irresponsibility rather than untruthfulness. And the church hierarchy long ago forfeited the benefit of the doubt when speaking about the cancer of abuse, which has ruined countless lives.
Walter Robinson, who led the Globe's investigation of Boston abuse, calls for prosecutors in every state to investigate priestly abuse within their borders (only four states, including Massachusetts, have done so). The states should heed him and also abolish statutes of limitations blocking prosecution of pedophiles.
I also believe ordaining women — a good thing anyway — would reduce the ranks of likely predators within the clergy.
Meanwhile, Pope Francis must come clean on what he knew and when he knew it. And if the answers are Nixonian, he should follow Nixon's example and resign.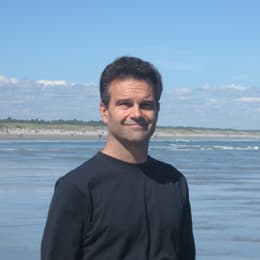 Rich Barlow Cognoscenti contributor
Rich Barlow writes for BU Today, Boston University's news website.