Brett Kavanaugh Wants 'A Fair Process' — I've Got News For Him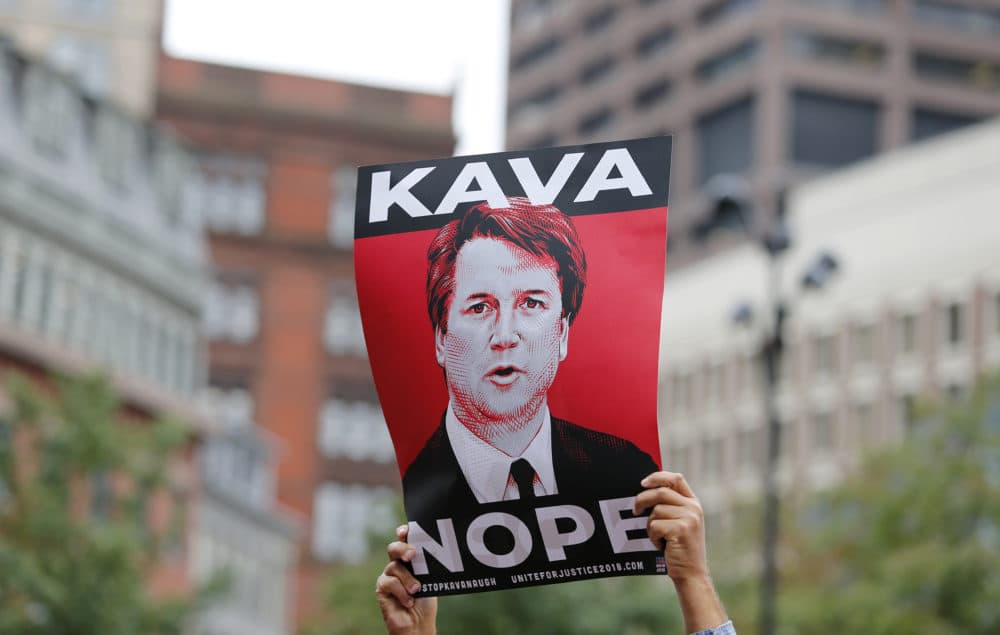 This article is more than 4 years old.
Throughout the angry, petulant, aggrieved testimony of Brett Kavanaugh ran a theme familiar to anyone who has spent time with small children: Notfairnotfairnotfair!
Our nation's finest humorists have grabbed hold of this and run. "HOW DARE YOU DO THIS TO BRETT KAVANAUGH?" wrote The Washington Post's Alexandra Petri. "HOW DARE YOU DENY A KEG CLUB TREASURER AND RENATE ALUMNIUS A SUPREME COURT SEAT?!"
But I'd like to step back for a moment — to consider this claim with the seriousness that Brett Kavanaugh thinks it deserves.
We'll start with the facts. Putting aside Brett Kavanaugh's lies under oath, putting aside his likely memory loss due to heavy drinking (see here and here), putting aside the so-called "he said, she said" (which exists as such only due to the failure to properly investigate), let's talk about Kavanaugh's bizarre sense of entitlement.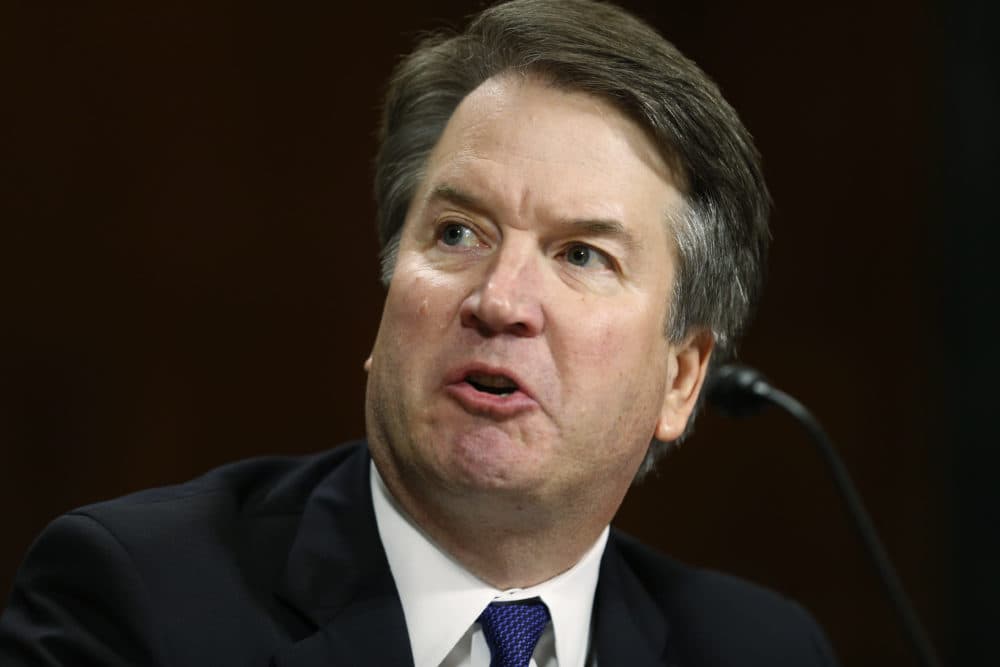 "I was at the top of my class academically, busted my butt in school. Captain of the varsity basketball team. Got in Yale College. When I got into Yale College, got into Yale Law School. Worked my tail off."
"I got into Yale Law School. That's the number-one law school in the country. I had no connections there. I got there by busting my tail in college." (Not true – Kavanaugh was a Yale legacy -- but again, we are putting aside those pesky details for now.)
The subtext to these assertions — non-responsive to the questions asked, but let's put this aside for now as well — is that Kavanaugh deserves this seat on our nation's highest court. That by living in a meritocracy (we don't), we owe him this result.
In this, he has predictable support from Alan Dershowitz. "[B]eing disqualified based on a false accusation of a crime would be a violation of the fundamental right to fairness," Dershowitz opined in the Wall Street Journal.
C'mon. Let's be honest. No one is saying — or would say — that a false accusation should be disqualifying. What we are saying is that a credible and corroborated accusation, one well in keeping with what we know about Brett Kavanaugh's character and behavior during the time in question, should bar him from ascending to the highest court in the land, deciding the fate of millions of people for decades to come. (The lies should also be dispositive, but again, we've put them aside.)
Moreover (and it seems incredible that I should have to make this point): Life is not fair.
By way of illustration, let me point you to: Merrick Garland, Botham Jean, Hundreds of Children Living in Tents on the Mexican Border, Every Woman and Girl who has Been Raped or Sexually Assaulted. The almost 3,000 dead in Puerto Rico due to Hurricane Maria, and more than 800 dead in Indonesia's recent hurricane and tsunami. Slavery.
This is just the tip of the world's largest metaphorical iceberg. And yet. This reality has somehow not made it to Brett Kavanaugh's radar screen. As he sees it, fairness is what is fair to Brett. And if the world is not fair to Brett, does not abide by his rules? "I fear the whole country will reap the whirlwind," he grandiloquently declaimed.
This is self-absorption that approaches pathology. And it is antithetical to everything our country needs — needs that should have priority over one man's career ambitions.
Fairness has nothing to do with it. As the saying goes, it is what it is.
Moreover, it is childish. Watching Brett Kavanaugh testify, I couldn't get over the feeling that here is a man who has never been forced to grow up — someone now struggling to complete Adulting 101. (Along with the fairness thing, there is the unable-to-live-within-his-means thing -- but we'll put this, too, aside. As we did the lying.)
As citizens, it is our responsibility to recognize the limits of self-interest. To recognize that our capacity to contribute and serve is determined in no small measure by forces outside our control. Fairness has nothing to do with it. As the saying goes, it is what it is.
Right now, we are in the midst of a long overdue accounting of violence perpetrated against women, people of color and other marginalized groups. As we move forward, as a nation, we need leaders who inspire confidence in their capacity both to understand and address these injustices.
Brett Kavanaugh is not that man. He will never be that man. His craven and self-serving views on fairness are just further proof of that.