Being A Palestinian Refugee In The Age Of Trump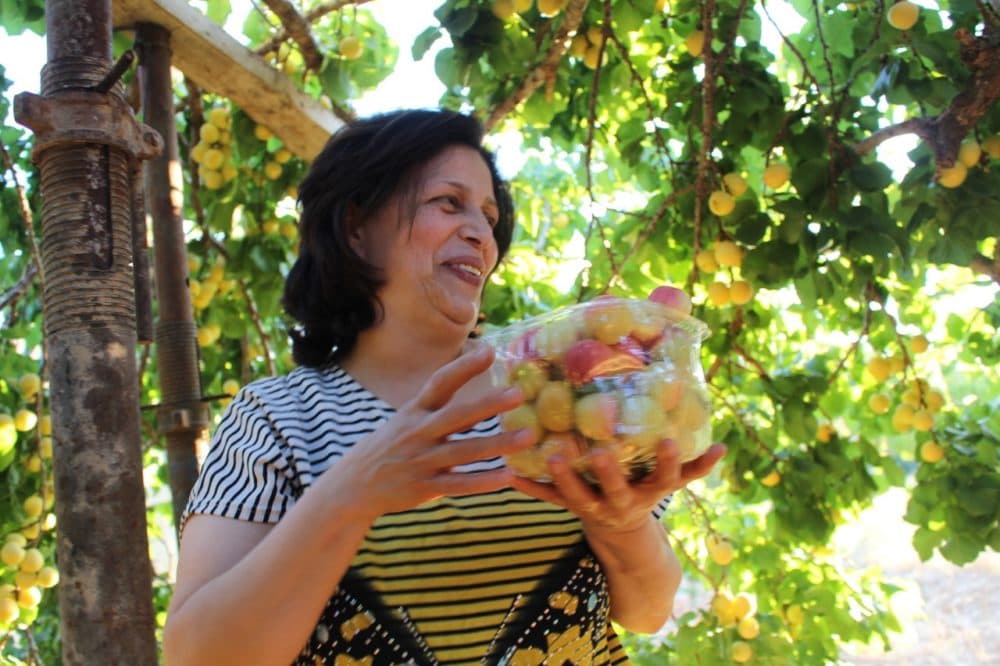 This article is more than 2 years old.
Two years ago, my family and I said goodbye to a beloved friend, Afaf Al-Azza. She died of cancer much too suddenly after a hard life in a Palestinian refugee camp in the West Bank. Yet I worry that someone like her who falls sick today would be even less fortunate than she was. A world that was always harsh for Palestinian refugees has become more so with President Donald Trump's policies.
In August, the Trump administration announced it was ending funding to U.N. Relief and Works Agency, or UNRWA, the agency that serves five million Palestinian refugees. This amounts to about one-third of the agency's budget.
Afaf was born a refugee. Though she knew where her family house stood, she could never return to it. Instead, she lived in UNRWA refugee camps in Bethlehem, less than an hour's drive away. She was 3-years-old when the Israeli occupation of her adopted hometown began. It never ended. She raised her four children in Aida Refugee Camp in the shadow of a military base and Israel's separation wall. My husband is from the same community, and her family is among our dearest friends.
A world that was always harsh for Palestinian refugees has become more so with President Donald Trump's policies.
In 2006, Israeli soldiers in that base shot her 12-year-old son, Meras, as he played on his cousin's balcony. He recovered slowly, withstanding an army raid of his house days after he returned from the hospital. In time, he was dancing the Palestinian dabka once again and telling the story of his shooting.
Today, he and his brother and sisters have all grown into kind and accomplished young adults, role models and playful attendants to my own children. Each in their ways, they are testaments to Afaf's generosity, commitment to justice and excellent humor.
For all years I knew her, Afaf was a dedicated nurse for UNRWA. Perhaps Afaf chose this career because she felt the importance of caring for others. Or perhaps she chose it because it was a job with stability and dignity. In any case, she cared for dozens of people each day during her decades of service.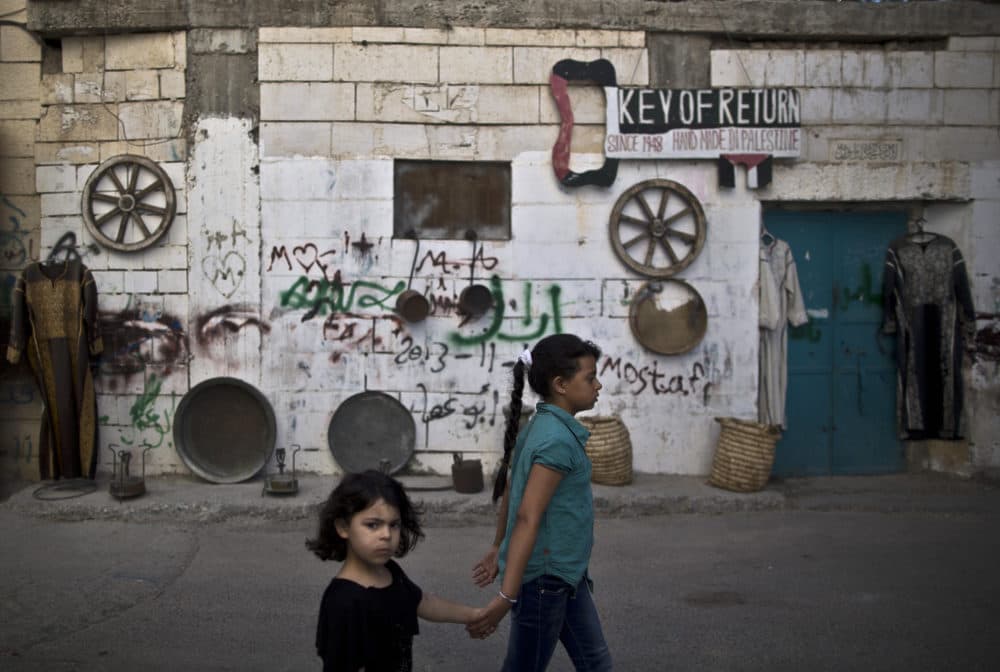 The full impact of the elimination of U.S. funding for UNRWA is still unclear. But in reaction to news of earlier cuts, UNRWA announced that it would eliminate more than 250 jobs. I heard that and thought of the nurses and teachers and sanitation workers who will no longer be able to serve their communities or support their families.
When Afaf fell ill with cancer, she had to apply for Israeli military permits in order to receive treatment in Jerusalem, even from her Palestinian hospital, Augusta Victoria. Her husband, Nidal, never received a permit to accompany her. She had to take expensive taxicabs across military checkpoints. Still, her arrival at the hospital each time was a small relief. The gate of Augusta Victoria Hospital transports its visitors with its blooming gardens, historic vistas and old stone buildings.
In September, the Trump administration announced that it would cut $25 million from the East Jerusalem Hospital Network, a move so mercurial and cruel that even a staunch Trump supporter opposed it. Officials have warned that this could lead to the "collapse" of Augusta Victoria.
Back in December 2014, Afaf and her husband traveled to the United States for cancer care donated by an American hospital. For once, Nidal was able to accompany her for treatment. They visited us in Boston. We took them to the Isabella Stewart Gardener Museum and marveled at its flowering jade plants. We walked in Harvard Square, and I wondered at her apparent imperviousness to cold. Now, her husband, the leader of a major refugee rights organization, has not been able to receive a visa to return to the United States, even with two invitations from the United Nations.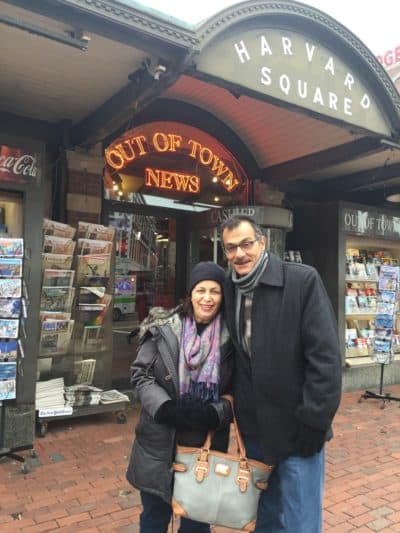 His organization, Badil, recognizes the U.S. attack on UNRWA as part of an attack on Palestinian refugee rights. After all, Trump would like to strip all refugees who were born after 1948 of their status and thereby of their right to return to their lands. It is not in his power to do so. For Nidal, his children, and their community, Trump's decree would be so wrongheaded as to be absurd. They nurture their knowledge of Palestinian rights in generation after generation.
But the president's decrees and cuts are consistent with other Trump administration policies, like that of separating families of immigrants and asylum seekers and stripping those with DACA and other kinds of temporary protective status of safety and stability. They are of a piece with Trump's racism, in not condemning white supremacist violence, in trying to institute a ban against Muslims entering this country, in deeming Mexicans criminals and even rapists, in obscene name calling against entire countries. If he sabotages our own health care system, should it surprise us that he would undermine the health care systems of others?
We refugees and friends of refugees, we immigrants and children of immigrants, we people of color, we people who have ever cared for someone who is sick or been sick ourselves: We stand against the inhumanity of Trump's policies here and abroad.
At the end — or in the hot middle — of a summer's day of work, Afaf would blend up the most delicious mint lemonade. I will always remember how she refreshed us, how her smile energized us all. It energizes me still. For her, and for so many others, we must make it possible to care for those in need — as Afaf did every day — so that we may work for a more just future together.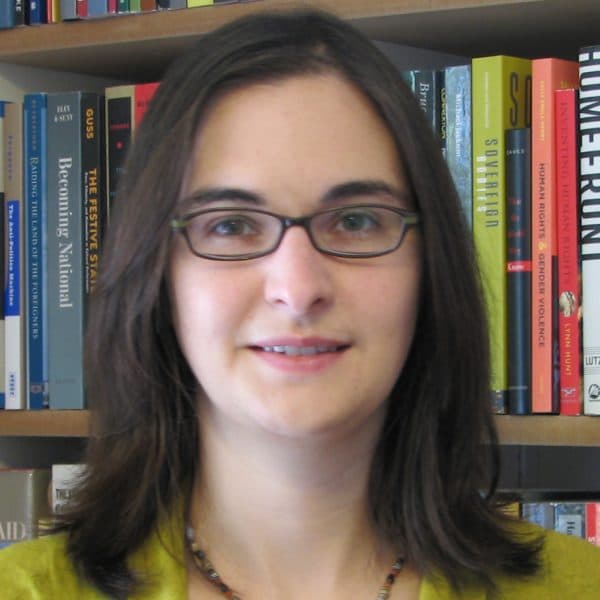 Amahl Bishara Cognoscenti contributor
Amahl Bishara is the author of "Back Stories: U.S. News Production & Palestinian Politics." She is an assistant professor of anthropology at Tufts University.