Brett Kavanaugh Has Been Unmasked As A Partisan Zealot — Confirming Him Would Do Lasting Damage To The Court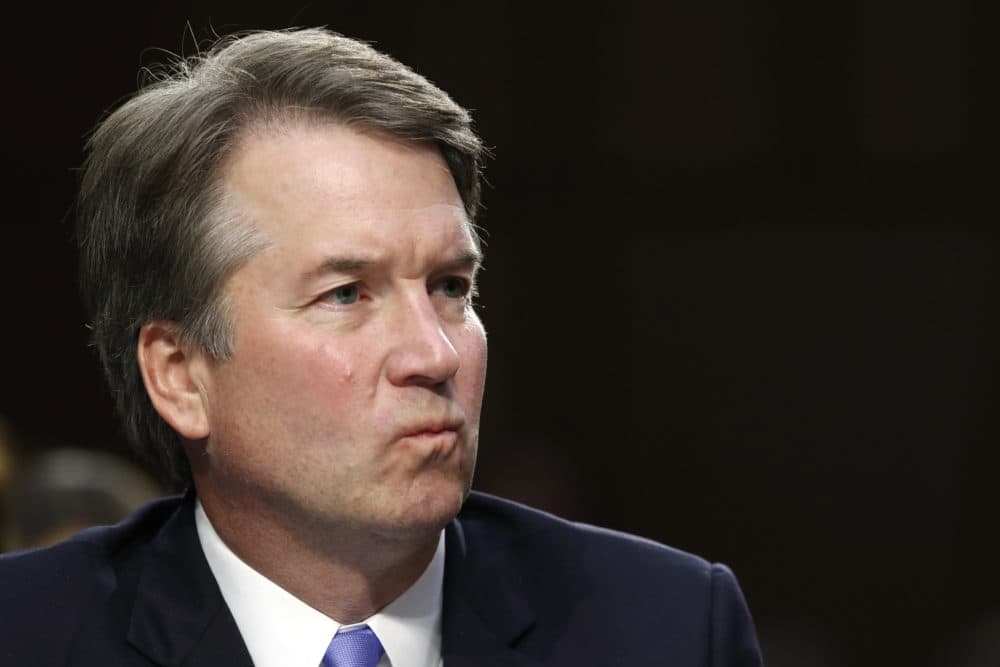 This article is more than 4 years old.
I added my name to a letter of law professors, now numbering over 2,400, who expressed concerns about Judge Brett Kavanaugh's fitness to be a justice of the Supreme Court. The letter is not based on his extraordinarily conservative record; many of his opinions go so far as to challenge the constitutional basis for legislation passed after the New Deal. The signatories to the letter reflected many different judicial philosophies. Nor was it based on allegations that he misrepresented his record when he was in the Bush White House in his testimony before the Senate for this position, as well as his testimony for confirmation on the DC Circuit court of appeals where he now sits. And it was not based on the allegations of sexual misconduct brought against him by Christine Blasey Ford, which I, for one, found to be credible.
Rather the letter was focused only on his performance before the Senate last Thursday, when he sounded like a radio talk show host. He was angry, his rhetoric was heated and partisan; he fairly spit out his answers. He was trafficking in bizarre conspiracy theories, about left wing funders, that it was all a "political hit job" by people "acting on behalf of the Clintons." And he threatened "what goes around comes around." He treated members of a coequal branch, the Senate, with complete disrespect, interrupting and attacking them. It was as if in that moment he was unmasked — as a zealot, as a partisan.
The law governing judicial disqualification addresses not just real bias but more pointedly, even the appearance of bias.
The law governing judicial disqualification addresses not just real bias but more pointedly, even the appearance of bias. The statute requires a judge or justice to "disqualify himself in any proceeding in which his impartiality might reasonably be questioned." While the rules of recusal that bind lower federal court judges do not technically apply to Supreme Court Justices, they surely embody principles that judges should follow so as not to undermine the public's faith in the court. After that performance, who can now believe that he is fair, that he will be a neutral particularly in cases involving those he so roundly attacked by name?
This isn't the first time Judge Kavanaugh's temperament was challenged. When Judge Kavanaugh was preparing for his second confirmation hearing for a seat on the DC circuit, the American Bar Association, which had earlier given him its highest rating reconsidered. The new rating was "qualified" rather than "well qualified" based on confidential interviews, which raised concerns about judicial temperament and his reputation for truthfulness. According to the press, one judge called Kavanaugh "unprepared and sanctimonious." Another reported that he had dissembled in his handling of a case. A third questioned his ability to "be balanced and fair should he assume a federal judgeship." To be sure, by 2018, the ABA restored him to the original highest rating – but that was before last Thursday.
More recently, former Supreme Court Justice John Paul Stevens weighed in, calling Kavanaugh's hearing performance disqualifying.
True, studies suggest that some judicial opinions reflect the ideology of the president who nominated the opinion's author. Those findings make sense since the president has a right to recommend judges who generally conform to their views. But Kavanaugh's performance last week was different. His screed was not a reflection of a political ideology that may or may not be consonant with the president's. It had all the hallmarks of an audition. Trump criticized Kavanaugh's performance on Fox News days before as being "wooden," not assertive. So Kavanaugh changed his tune, now becoming just the kind of judge that "looked like" what Trump had in mind. The only problem is that that performance isn't remotely consistent with the neutrality required of a judge.
Kavanaugh's op-ed in the Wall Street Journal compounds the problem. I have never seen a judge take this step during the confirmation process. He parroted the usual statements about judging — "a judge must be a neutral and impartial arbiter who favors no political party, litigant or policy," statements that were the opposite of the persona he presented last Thursday. And he touted Justice Anthony Kennedy for whom he clerked, as if Kennedy were the model for him; his judicial record blatantly contradicts that position. What was the reason for the way he behaved last Thursday? He was "emotional," acting as a "son, husband, and dad." But his Senate presentation was not a spontaneous outburst, not a reaction in the heat of the moment. It was a prepared script and when it hit negative reviews, as it did, he just wrote a different one — the Wall Street Journal op-ed.
Kavanaugh will say anything to be on the Supreme Court, to obfuscate, to dissemble.
This piece reminded me of Kavanaugh's 2014 Minnesota law review article. After having behaved like a zealot in the Kenneth Starr investigation of Bill Clinton, arguing that pointed and lurid questions had to be asked about the president's sexual encounter with Monica Lewinski, questions which were not necessary to inquiry, he did an about face: In the law review, he cautioned against subjecting a president to the very questioning that he sought to visit on Clinton. That article and this Wall Street Journal op-ed suggest Kavanaugh will say anything to be on the Supreme Court, to obfuscate, to dissemble.
Nothing about his performance before the Senate is consistent with a judicial demeanor, the appearance of impartiality. Nothing about the piece he wrote for the Wall Street journal can restore what was unmasked during that testimony. One of my students noted that if Kavanaugh is confirmed, it will make the Supreme Court feel like a sham, an empty shell covering naked partisanship. For her sake, and the rest of my students, I signed the letter.