Why Harvard Should Lose Its Affirmative Action Case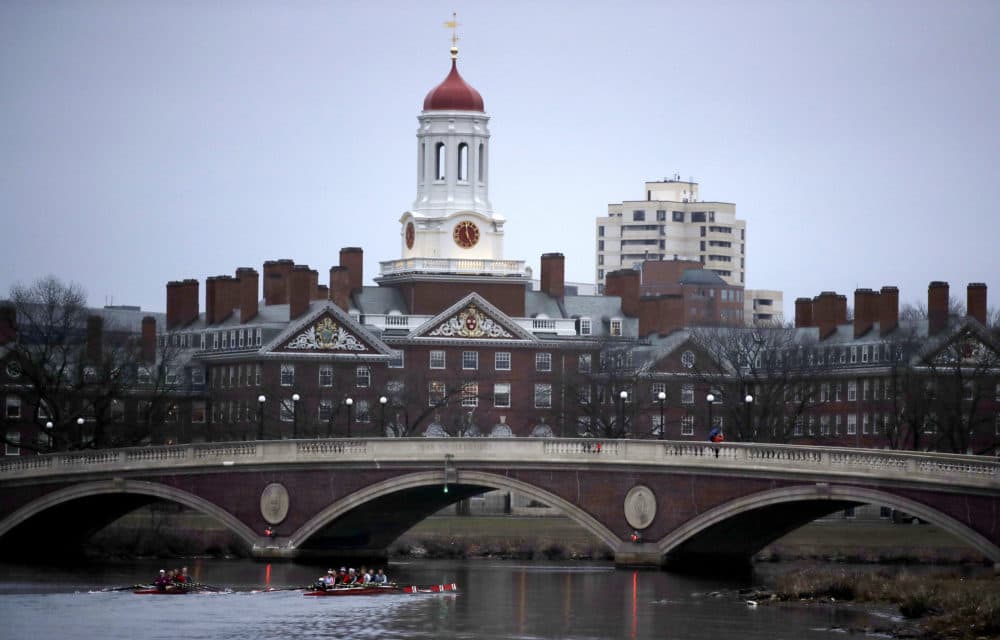 This article is more than 4 years old.
At a time when Donald Trump and millions of his minions have torn open the scab of America's fraught racial divisions, it's painful to say that Harvard should lose, at least in part, the affirmative action lawsuit against it that opens Monday.
But it should.
Harvard's supporters foresee plunging minority enrollments if the courts rule for the plaintiff — a group founded by conservative crusader Edward Blum that contends the university imposes more demanding standards, and quotas, on Asian-American applicants. Yet experience and elemental fairness argue — in my opinion, not that of Boston University, where I work — for admission preferences based on class rather than race.
It's time to take down the unintended but very real "poor families not welcome" sign on the ivied gates of our top colleges and universities.
Harvard argues that race is merely one of many factors it considers in admissions, in perfect accord with the Supreme Court's 1978 Bakke decision on affirmative action. The plaintiffs counter that the mechanisms by which the university engineers its student body discriminate against Asian-American applicants in violation of U.S. civil rights law.
It's time to take down the unintended but very real "poor families not welcome" sign on the ivied gates of our top colleges and universities.
The suit attempts to nail Harvard to the cross of its own words. Six years ago, in response to a conservative alumnus's critique of its Asian American admissions, an in-house review concluded that being of that heritage indeed decreased one's shot of getting a ticket to Harvard Yard. (The university says that that review was incomplete and its findings stripped of context by the suit.)
And Asian-Americans? Most favor racial preferences in college admissions. Others aren't so sure, with one, a Harvard Law grad, suggesting we sidestep affirmative action's contentious puddle and focus on whether Harvard is fair to Asian-Americans. That question could be answered, she says, while allowing the school to retain some racial considerations for black and Latino applicants in the interests of campus diversity.
Two well-known points: Children from poor families amount to a pin's head at elite universities like Harvard. And students from poor families who graduate college earn 71 percent more over their careers than poor kids who only attend high school.
(That earnings premium is only about half as much as the one gained by rich kids who graduate college, compared to rich non-grads. But that's not an argument against funneling poor students into college. It merely means a college degree is necessary but insufficient by itself to combat poverty.)
To this crying economic need to open college to low-income families, add simple fairness, enunciated by Richard Kahlenberg, senior fellow at the Century Foundation and a witness for the Harvard case plaintiff: "The class-based approach [to affirmative action] recognizes that disadvantaged whites and Asians deserve a leg up, too, and that privileged underrepresented minorities, such as former President Barack Obama's daughters, do not."
Would that purge campuses of students of color, the angst of affirmative action advocates? Researchers are divided, but experience disputes the fear. When California voters abolished racial preferences at state colleges, a short-term drop in students of color reversed itself after campuses reached into poor neighborhoods with academic help and programs for students before they hit university age.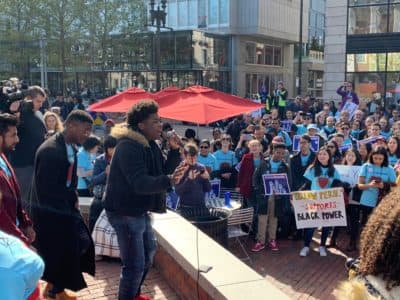 If Harvard and other schools must do that in combination with class-based admissions preferences, good. And let's be clear: For this strategy to work, Kahlenberg says, existing preferences not just for race but for athletes and children of alumni (I benefited from the latter at my college) will have to go, too, as they transmit privilege from generation to generation.
Analysts say that depending on how the U.S. District Court for Massachusetts rules, the Harvard case could end there or be appealed up to the Supreme Court, with its new, Brett Kavanaugh-conveyed conservative majority. While I share some of the justices' suspicion of race-based affirmative action, I worry about their disinterest in average Americans.
All of which is to say that poor Americans' chance at college and social mobility could become a judicial jump ball.