Men And Women Aren't Equal — Not Yet. Except In The Voting Booth
Every election day, women cast their ballots and then make a pilgrimage to Susan B. Anthony's grave in Mt. Hope Cemetery in Rochester, N.Y.  to place their "I voted" sticker on her simple headstone.
Anthony lived a long life, much of it devoted to ending slavery and promoting women's suffrage. But she was unable to deliver voting rights to half the population before she passed away in 1906. Thankfully, a young woman named Alice Paul came along to take up the cause. Paul, a Quaker from New Jersey, upended Anthony's passive approach of politely asking for electoral equality. She demanded it, pushing for a constitutional amendment — the 19th — ratified in 1920 after eight years of working toward that goal.
So what would Paul think of this? Just 10.1 percent of registered voters cast ballots in Democratic primaries for the U.S. House of Representatives for the 2018 midterm elections, a Pew Research Center analysis found. The dismal number was an increase over the 6 percent of registered voters who had cast ballots in the 2014 Democratic primaries. But even in the hotly contested 2016 presidential election, only 56 percent of the U.S. voting-age population cast ballots. The most common reason for apathy in that election was not that voters were too busy, or believed their vote did not count, it was that they did not like the candidates or the issues. In other words, not voting was its own form of protest.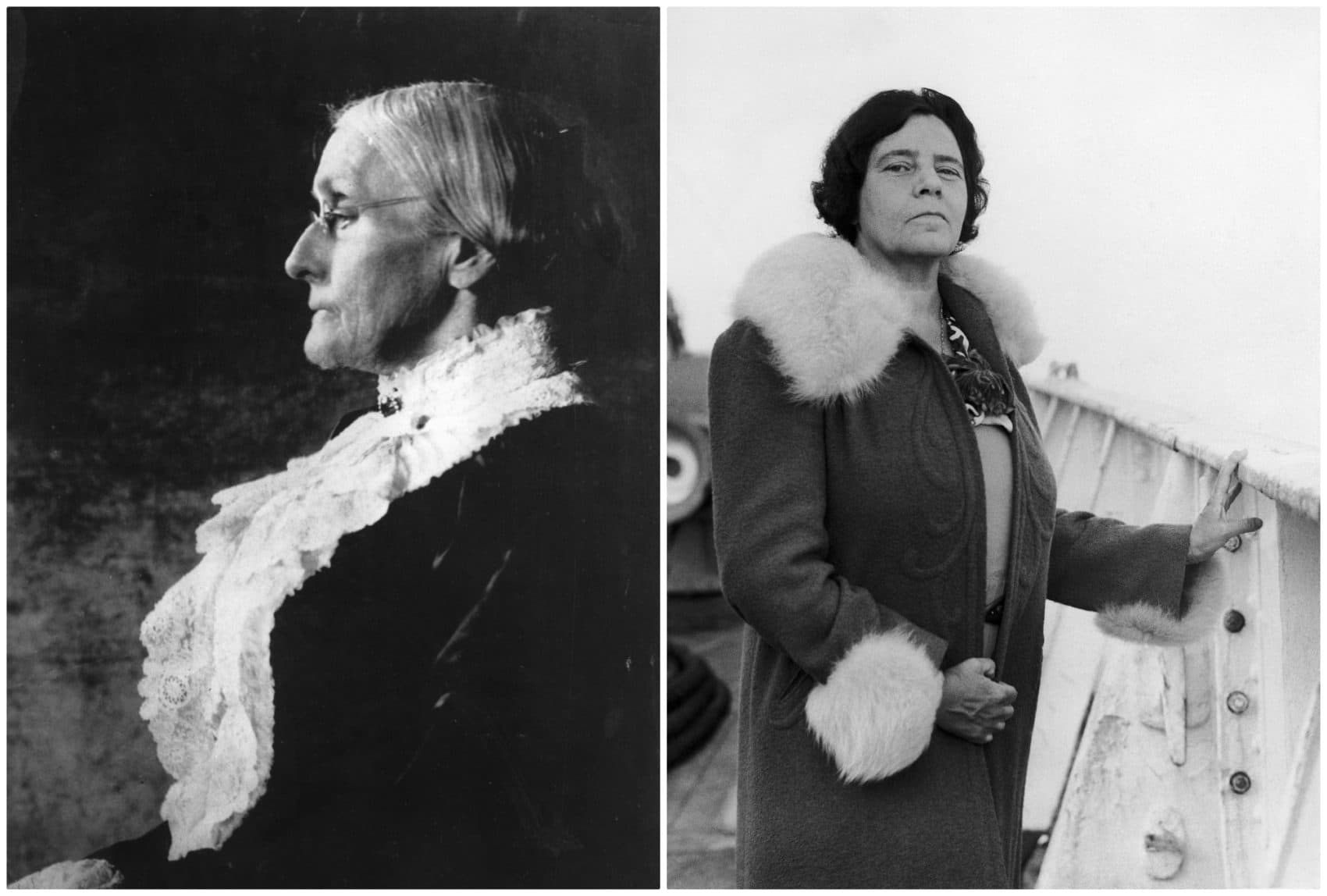 Unlikable politicians and negative campaigning aren't the only issues voters face, of course. Special interest groups and Super PACs funneling money and other resources into races, voter suppression efforts, gerrymandering and the newest insult — foreign interference — all contribute to the cynicism and feelings of powerlessness in the average American on election day.
And yet, there is one clear pattern emerging. Women are out-voting men. In every presidential election since 1980, the proportion of eligible female adults who voted has exceeded the proportion of eligible male adults who voted, according to the Rutgers Center for American Women and Politics.
In fact, the number of female voters has exceeded the number of male voters in every presidential election since 1964 (the Voting Rights Act, banning racial discrimination at the polls, became effective the following summer). Over the last decade, about 10 million more women than men are voting in the general elections. And Black women are turning out consistently: 64 percent of them voted in 2016 and 70 percent — an all-time high — in 2012, when President Obama was running for a second term. Asian and Hispanic women have been hovering around 50 percent, with White women, the majority of whom voted for Donald Trump, voting in the mid-60s.
Today, nearly a century after winning the vote, women are just beginning to use their power at the polls, understanding that it's the one place where they are counted as equal to men. This trend will only accelerate as new voter registration efforts having been working overdrive to push midterm voting past its typical 50 percent benchmark. Groups such as Voto Latino targeting Hispanics, March for Our Lives signing up students, and even Taylor Swift's Instagram efforts signal that apathy is melting away.
"The level of interest in registration and voting this year, especially among young people, is unprecedented," said Chris Carson, president of the League of Women Voters.
That same youthful energy is what propelled Paul's movement to enfranchise women. She organized the first Women's March, in Washington D.C., in 1913; established ongoing silent picketing in front of the White House, where she and a small army of supporters stood for in drenching rain, sleet, snow, and blistering heat to protest President Woodrow Wilson's opposition to an amendment. These suffragists were attacked, spat on, dragged onto Pennsylvania Avenue, chased away, arrested. But they kept coming back.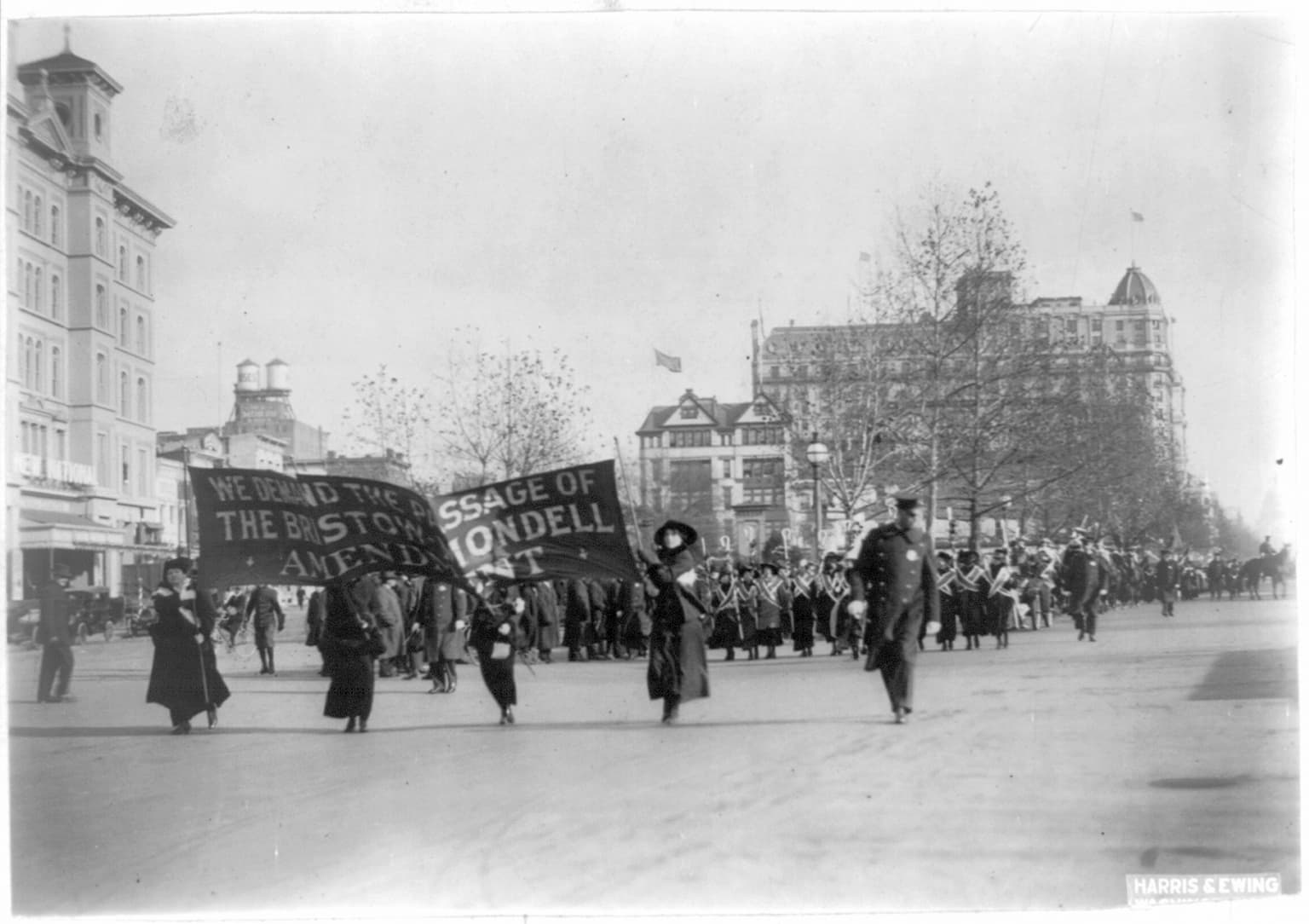 Paul was in and out of prison, went on hunger strikes and was violently and repeatedly force-fed. Authorities even tried to keep her tucked away in a psychiatric ward. But after soldiering on through eight years of organization building, fundraising, campaigning, persuading, strategizing and gaining the help of thousands of volunteers nationwide, Paul finally achieved what Anthony had only dreamed of when the 19th Amendment was ratified in 1920, granting women the vote. Of course, black women (and men) continued to face obstacles to access voting rights.
And yet, few people know who Paul was, or where her tombstone is. Her face is not on currency — though the Obama administration floated the idea of adding her — and she would have been okay staying out of the spotlight. Paul never sought fame for herself, only for the cause. She knew that the only path to equality, at a time when all but one member of Congress and all of the Supreme Court was male, was through voting.
Imagine if every eligible woman voted. Or, at a minimum, if even another 5, 10 or 20  percent did?
Which brings us to today.
Imagine if every eligible woman voted. Or, at a minimum, if even another 5, 10 or 20  percent did? There is a significant gender gap in the electorate, 54 percent of which is comprised of women. A recent Quinnipiac poll found that 58 percent of women will vote Democratic in the midterms, compared with 50 percent of men; other polls show a gender gap almost twice as wide, with women favoring Democrats 15 percentage points more than men.
So imagine if more women voted. If that happened, maybe we wouldn't have male politicians demeaning women quite so much. Maybe even more women would run for office. Maybe other voters would like the candidates and the issues more, which would lead to more people voting. And sure, there might be a massive influx of stickers on Anthony's headstone, but at least Paul wouldn't be turning over in her grave.