Faith Not Fear: Trumpism Was Never Going To Be Undone In One Night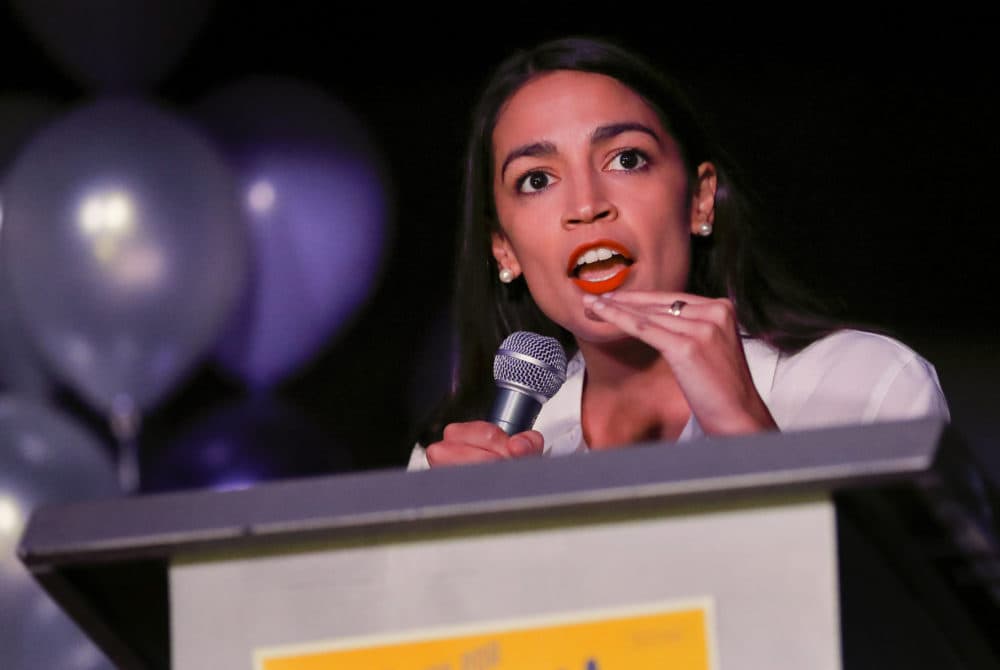 This article is more than 4 years old.
Like many citizens of good faith, my hopes for the mid-terms were overblown. What I wanted — on a practical and psychological level — was a complete repudiation of Donald Trump's political style: the shameless fear-mongering, the tireless sowing of discord, the constant lying, naked corruption, all of it.
In some childish but understandable way, I wanted to undo the shocking result of the 2016 election, in which we handed 100 percent of the presidency to a candidate who lost the popular vote by three million.
That didn't happen. Given the partisan divide in our country, the profit motive of our Fourth Estate, and the systemic flaws in our electoral system, it was never going to happen.
There were no "new lessons" from these midterms, in fact, only the confirmation of hard truths that have long been with us.
Moral progress, after all, is an incremental process.
We already knew that the media operated in a tacit alliance with Trump. I don't just mean the for-profit demagogues who make millions peddling ecstatic white victimization. I mean the news organizations that still slavishly cover every inflammatory tweet, amplify every conspiracy theory and dutifully dispatch reporters to his rallies to be used as props.
Rather than focusing on policy, the dull business of governance, the real threats posed by income inequality or climate change, the media allowed Trump to drive the coverage. This is why we heard all about "the caravan" in the closing days of the campaign, and next to nothing about how many Americans stood to lose health insurance.
Donald Trump didn't make the midterms about himself. The media did that for him.
We were also reminded (once again) that the U.S. Senate is designed in a manner that distorts the popular will in favor of white, rural voters. Democratic candidates won nearly 45 million votes, while Republicans won not quite 33 million. And yet the GOP gained at least two seats.
Democratic House candidates also won by a whopping seven percent overall, and flipped the House. In a world free of gerrymandering, they would have won dozens more seats.

These midterms revealed that voter suppression is alive and well in America, that GOP officials will do everything possible (if not legal) to make it harder for poor and minority citizens to vote. This is what you have to do when you're a party with plutocratic and wildly unpopular policies.
But the toughest truth we have to face is also, in a sense, the most inspiring.
Trumpism overran the GOP by unleashing some of the ugliest aspects of the American spirit: overt racism, misogyny and a tribal loyalty driven not by pride but shame. There is no disputing that his dark formula, when applied to a rigged system, can be converted into raw power.
But it's also true that Americans turned out in record numbers to vote in these midterms, topping the 2014 tally by more than 30 million votes. More young voters showed up at the polls, and more female candidates and candidates of color were elected than ever before.
The true and lasting impact of these midterms has yet to be measured. It resides in your faith.
What we saw on Tuesday was, in a sense, just the beginning of a demographic wave that hasn't even begun to crest.
When citizens become engaged, they grow hopeful. And it can be discouraging to have some of those hopes dashed. But the central lesson of these midterms — the one I'm holding on to, at least — is that moral progress doesn't happen in a day. The Civil Rights Act didn't pass just because Rosa Parks decided one day to refuse to give up her seat on a bus. Millions of Americans have to rise up, one at a time.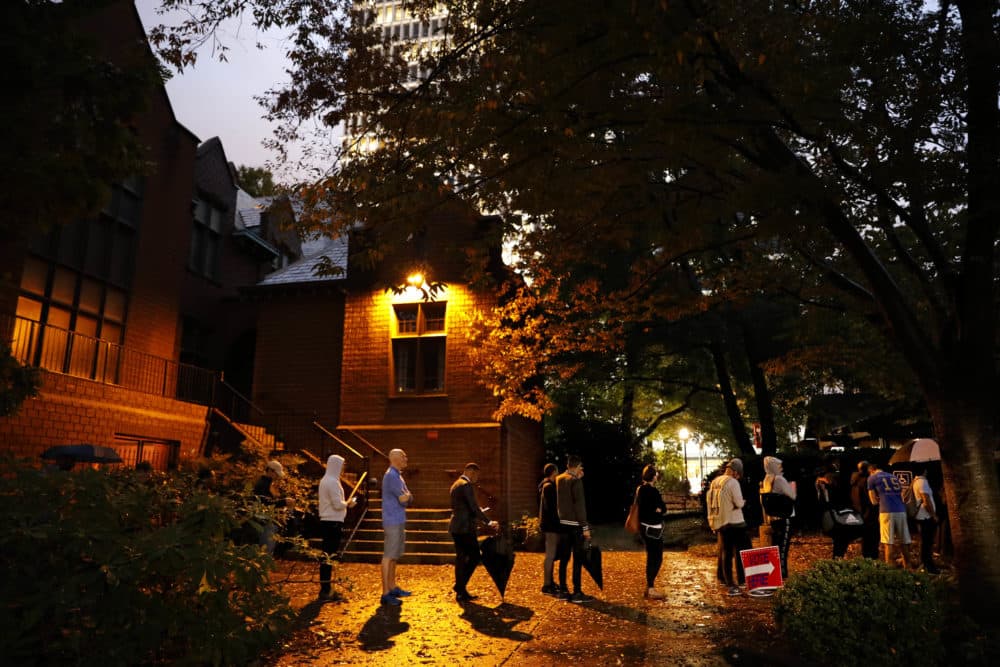 Moral progress, after all, is an incremental process. There's always fierce resistance to any great cause, from abolition to suffrage to labor rights. That resistance is how you know it's a great cause. The desperate measure the GOP now employs — from overt propaganda to flagrant voter suppression — are a measure of its desperation.
Fear and rage are powerful motivators. We learned that lesson, yet again, on Tuesday. But we also learned that most Americans are alert to the danger of those forces.
So I say to all of you who may be struggling with disappointment (as I am): stay focused on the progress made.
The true and lasting impact of these midterms has yet to be measured. It resides in your faith. It resides in your determination to work for change, not just wish for it, to reject anguished passivity in favor of renewed activism.
It's a sunny morning in autumn and the trees are aflame with color. I'll take faith over fear any day.