The Women's Wave Is About More Than Opposition To Trump
How do you get more women to win elected office?
You get more of them to run.
That's the simple mathematical answer for why Tuesday's midterm elections propelled a record-high 95 women to the U.S. House of Representatives, another 12 to the U.S. Senate and six more into governor's offices. That's not even counting the women now poised to enter state legislatures and city councils, forming a pipeline for higher offices and bringing new perspectives to state and local government.
Yes, Donald Trump gets some twisted credit for this surge in women candidates. His noxiousness in the gender-relations department (I really don't need to elaborate) woke plenty of women from political slumber, piquing their interest in running for office and driving them out to vote.
It does those women a disservice to say they needed Trump to get involved, or that their role now is chiefly to wage a fight against him.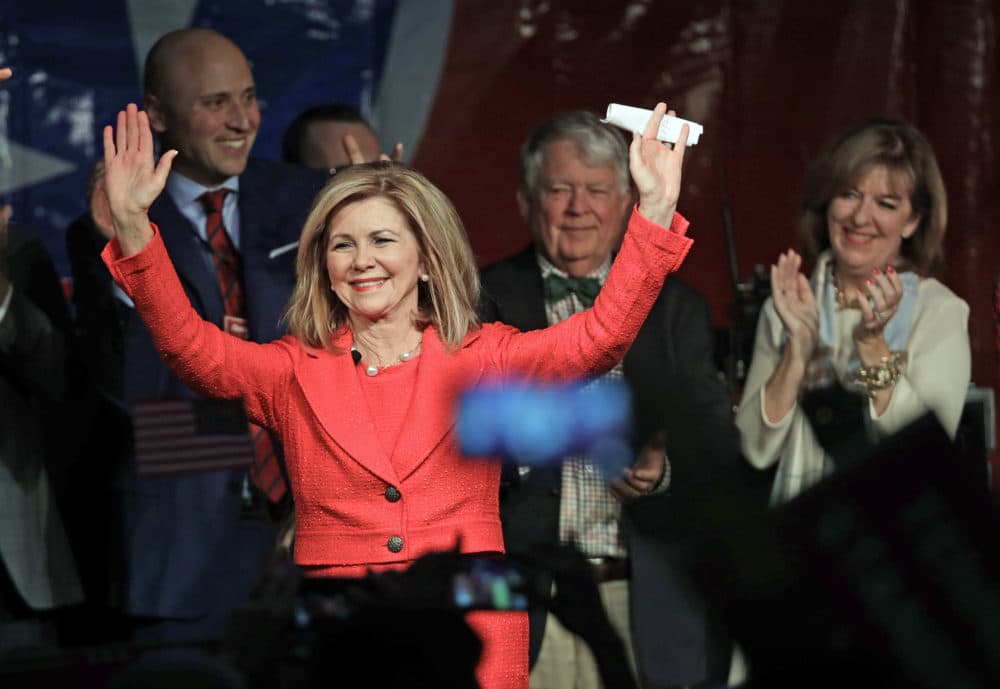 Sure, Congress is a check on the White House. But the women who were elected last night represent a broad range of political perspectives, from Democratic-Socialist to downright Trumpian. And their collective value will outlast any sideshow that the president happens to provide. It will come from what they care about, and how they represent it.
Ayanna Pressley, who was officially elected Massachusetts' first black congresswoman on Tuesday, talked about this during her primary campaign. Yes, part of her argument for ousting a 10-term incumbent was that she'd bring a different approach to battling the president. (The Democrats' struggle to find the right language to combat Trump is a whole other story.) But the case Pressley made more forcefully, the one that resonated deeply in the majority-minority 7th Congressional District, was the promise she'd bring a different set of issues to the fore.
Pressley won, in part, because -- like all of the women elected Tuesday night -- she wasn't afraid to lose.
It was a nuanced argument: Pressley wasn't saying that voters should support her solely because of her gender or her race. Instead, she insisted that the totality of her lived experiences — as a woman, an African-American, a wife, a stepmother, the child of an incarcerated father, a survivor of economic challenges and sexual violence — would guide her priorities.
She had come through life surrounded by people who lacked access to the highest reaches of power. She promised, as policy conversations moved forward, to pick up their issues and represent their points of view. Plenty of women candidates could have said the same Tuesday night — including the first Native American, Korean and Muslim women elected to the Congress.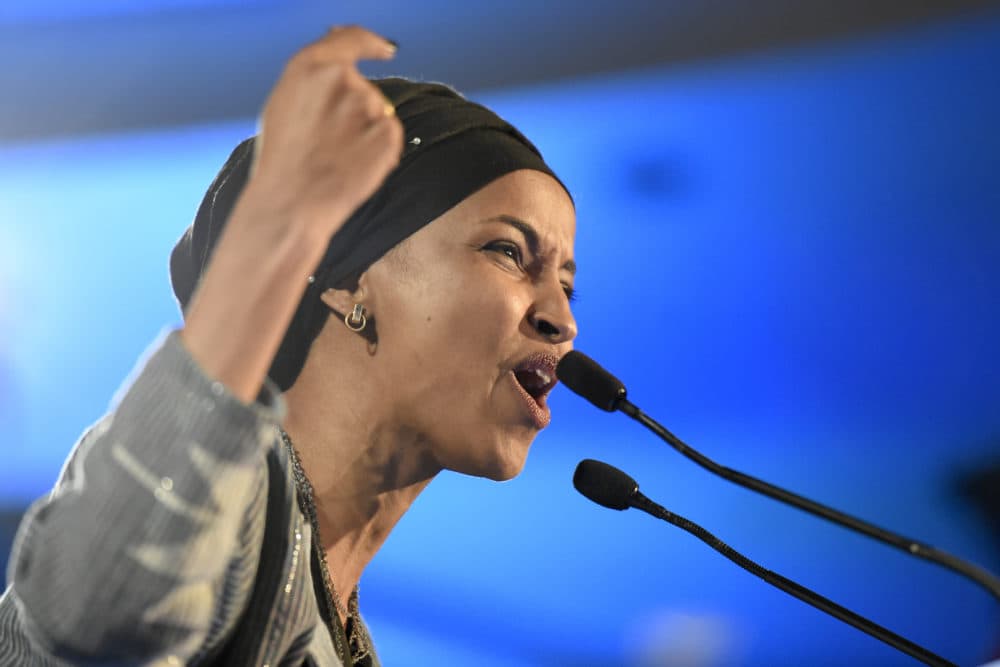 The new women in Congress will not vote as a monolith. For starters, some of them love Donald Trump. But their experiences — when it comes to gender, religion, ethnicity and economic background — will make it more likely that old debates are infused with at least a few new perspectives. It's even possible we'll have fewer photos of men gathered in rooms, with no women in sight, to sign bills involving women's health.
It shouldn't take a hurricane like Trump to bring the number of women elected to office even higher in the future. But it will require some work. The political establishment needs to examine its pipeline of candidates, look at who's being recruited and how, and reduce the barriers to running for office, whether they're economic, logistical or psychological. Political institutions are built to promote insiders; they aren't always welcoming to new or upstart voices.
And ample research shows that women, unlike men, need repeated encouragement to run, or are penalized for plotting their political careers. In Pressley's primary night victory speech, she recounted the reaction she expected — and got — when she dared to challenge an incumbent: "I knew that I would be demonized as entitled, and what no woman can ever be: ambitious."
Pressley won, in part, because — like all of the women elected Tuesday night — she wasn't afraid to lose. The ongoing work, for everyone else, is to keep recruiting and enabling candidates, and encouraging their ambition, even when there is no Trump-like foil.
Let's make a new mix in Congress and see what happens.