Dreaming Of Summer At Winter's End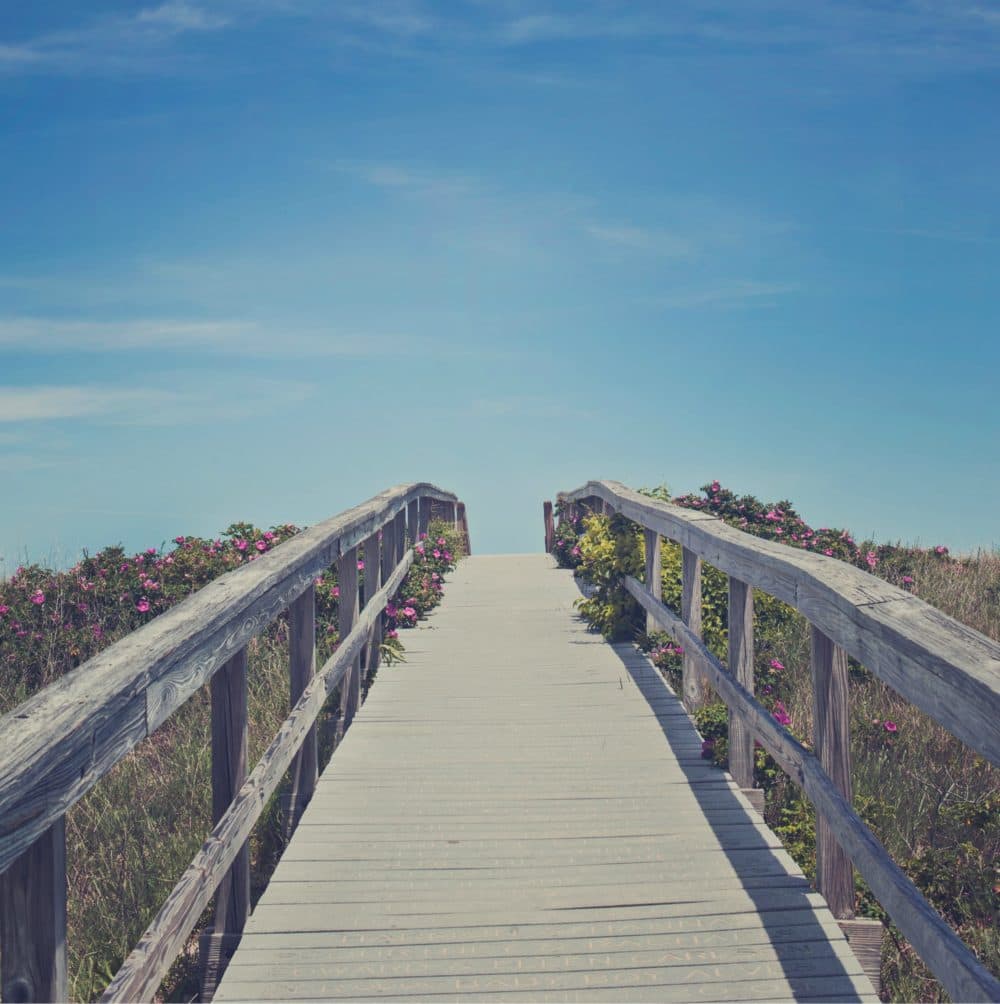 This article is more than 1 year old.
The horrendous, record-breaking winter of 2015, when it snowed more than nine feet in Boston, was all my fault.
At the end of January that year I remarked to my wife that the weather had been mild and, with only the short month of February left, we would make it through winter with very little snow. The weather gods punished my hubris with snowstorm after snowstorm for the rest of the season.
This year I held my tongue and, the recent storm notwithstanding, I can finally look forward to summer. In the cold and darkness of winter, the towns of Wellfleet and Provincetown, near the tip of Cape Cod, are two of my favorite mental retreats. During the most recent snowfall, I looked out the window at gray clouds and slush and imagined the smell of the sea.
Located on the Outer Cape, Wellfleet has a long history, beginning with several villages inhabited by the Nauset tribe. Whaling ships once came to the harbor, but those days are long past and now Wellfleet is a quiet place that would suit a wood-cut print.
I dream of standing before the surf, with the curve of the Earth in the distance, beckoning me not to do, but to be.
For years, before I was married, I rented a cottage there in August for a week or two and lived simply and alone in the woods. A sandy meadow fronted the place and my only neighbor was a hundred feet away. Each morning I bicycled a half mile downhill to the town center, bought a newspaper, then bicycled back uphill to sit on my front doorstep for breakfast. At night I drove down narrow, tree-lined roads to one of the Atlantic-side beaches, leaned against my car and listened to the roar of the waves.
One August weekend, when my oldest daughter was almost 2 years old, I led her for the first time into the waters of Wellfleet Harbor. Exploring the shore is an act of discovery and on that day we found hundreds of horseshoe crabs littering the sand. Horseshoe crabs spawn much earlier in the season, in May or June, so it was unlikely they appeared in such numbers to mate. A quick check of my Farmers' Almanac revealed a full moon would occur the following night, bringing especially high tides. Perhaps the force of a powerful surf washed them up en masse.
With leathery shells looking like shields, horseshoe crabs have survived unchanged for over 350 million years. I stood in awe, thinking how we came upon a scene repeated countless times back to the early history of life on Earth.
Provincetown, at the very tip of Cape Cod, has a year-round population of 3,500 that swells to 50,000 in the summer. Unlike Wellfleet, it is raucous with shops, artists and a vibrant gay and lesbian community; the eccentric, the unconventional and the flamboyant are accepted and perhaps even expected.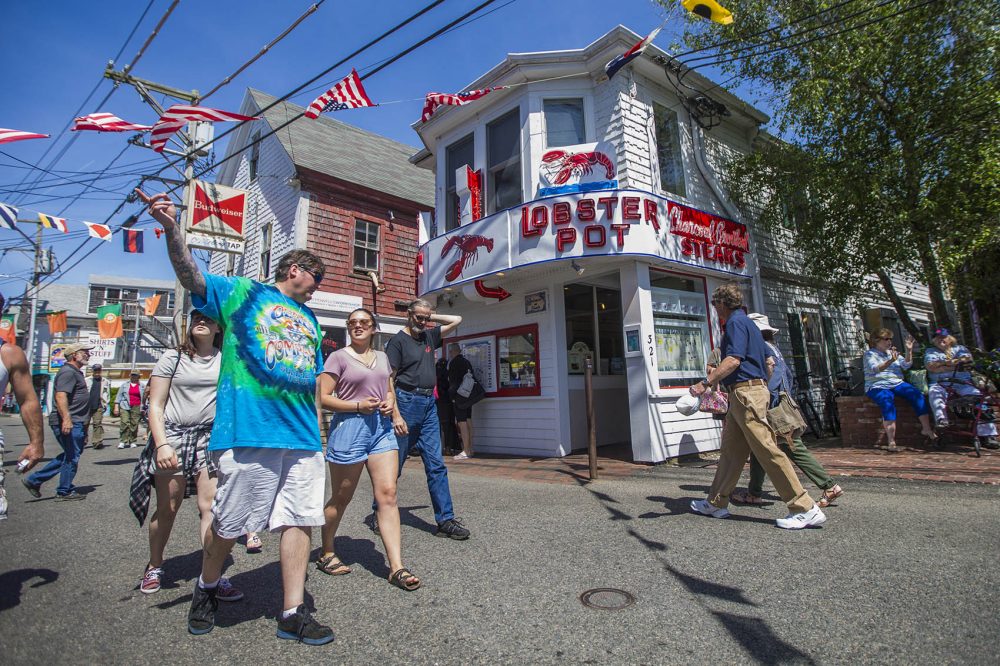 Street musicians play outside the Provincetown town hall. I remember "Ellie," who wore a long blonde wig and sang Sinatra tunes with a marvelous voice and a sign that read, "74 years young and living the dream." After appreciating all this humanity, and my part in it, I can walk the nearby dunes and hear only the rustle of beach grass.
During winter, I — and I think many of us — turn inward, both physically and psychologically. I make soup, clean the basement, and don't see my neighbors for months, though we live only feet apart in adjacent row houses. This winter has had relatively little snow. Even so, I go outside wearing a heavy coat, gloves and hat. The weight of all that outerwear continually reminds me of the season, when we huddle for warmth and wait for the sun like birds fluffed up on a fence post.
Winters are long in New England and inevitably by this time, I dream of summer.
But during the summer, I put aside home projects, exchanging cramped interior spaces for expanses that challenge my perspective. On the Cape I can set up my telescope away from city lights and explore the Milky Way. I can contemplate the dunes and the wide, eternal sea. In these places I forget the everyday effort to make a living and find myself no more or less than the myriad specks of stars and sand.
In "Cape Cod," Henry David Thoreau wrote:
We often like to think now of the life of men on beaches — at least in mid-summer, when the weather is serene; their sunny lives on the sand, amid the beach-grass and the bayberries, their companion a cow, their wealth a jag of driftwood or a few beach-plums, and their music the surf and the peep of the beach-bird.
Winters are long in New England and inevitably by this time, I dream of summer. I dream of shedding the layers of clothes. I dream of walking barefoot in salt water, stepping gingerly on rocks and broken shells, picking up seaweed and tossing it aside. Most of all, I dream of standing before the surf, with the curve of the Earth in the distance, beckoning me not to do, but to be.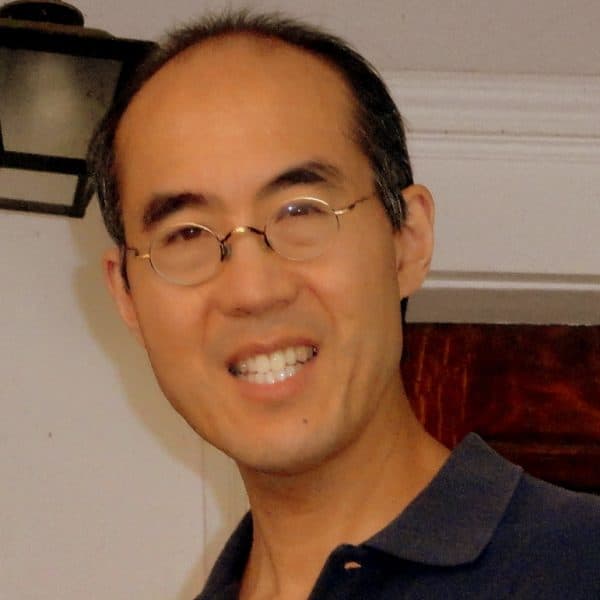 H. L. M. Lee Cognoscenti contributor
H. L. M. Lee is a writer, electronics engineer and owner of a small high-tech company. He also writes web content and marketing materials, and develops video scripts for a peer reviewed scientific journal.