Tiger Woods: Great Golf Game, Better Mind Game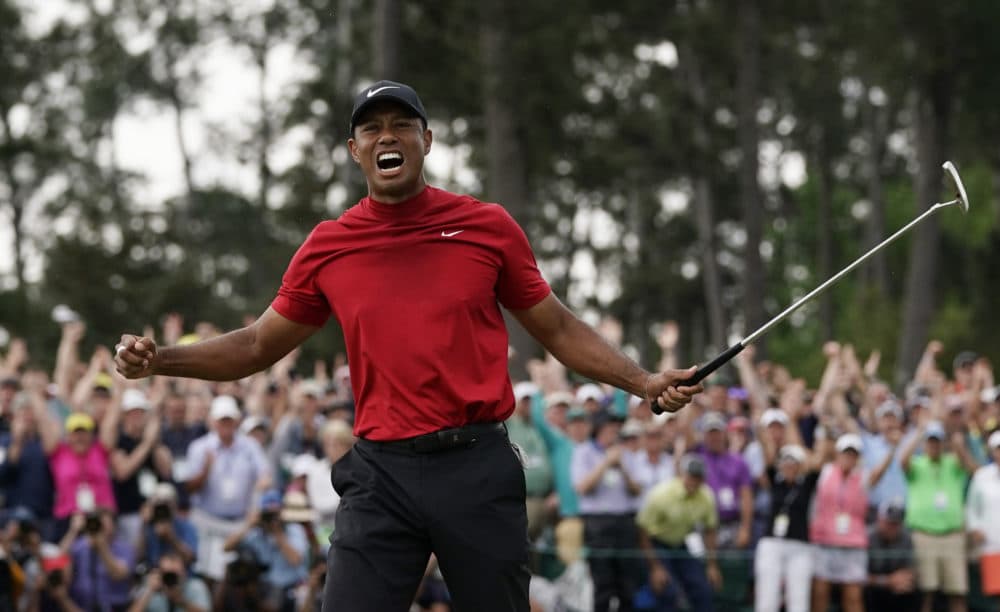 The plethora of stories chronicling Tiger Woods' remarkable victory in the 2019 Masters rightly referred to it as historic, redemptive, classic, even miraculous. It may have been all of those. But a more apt description would be this: Tiger Woods — Mind Over Masters.
He won with an array of great shots, icy stares, steely glares and, most importantly, the ability to make the latest generation of golfers respond as the previous one had — shrivel at the sight of his red shirt. I'm guessing that if you asked Woods what he needed to shoot Sunday to win, he would have said something like, "Well, I'm tied for second, two shots off the pace, so I'm pretty sure I need to go low, like a 67 or 66."
Or, he could have anticipated what turned out to be true. "I could shoot a 70 and comfortably win because every other golfer is going to turn into the Wicked Witch of the West after Dorothy threw a pail of water on her."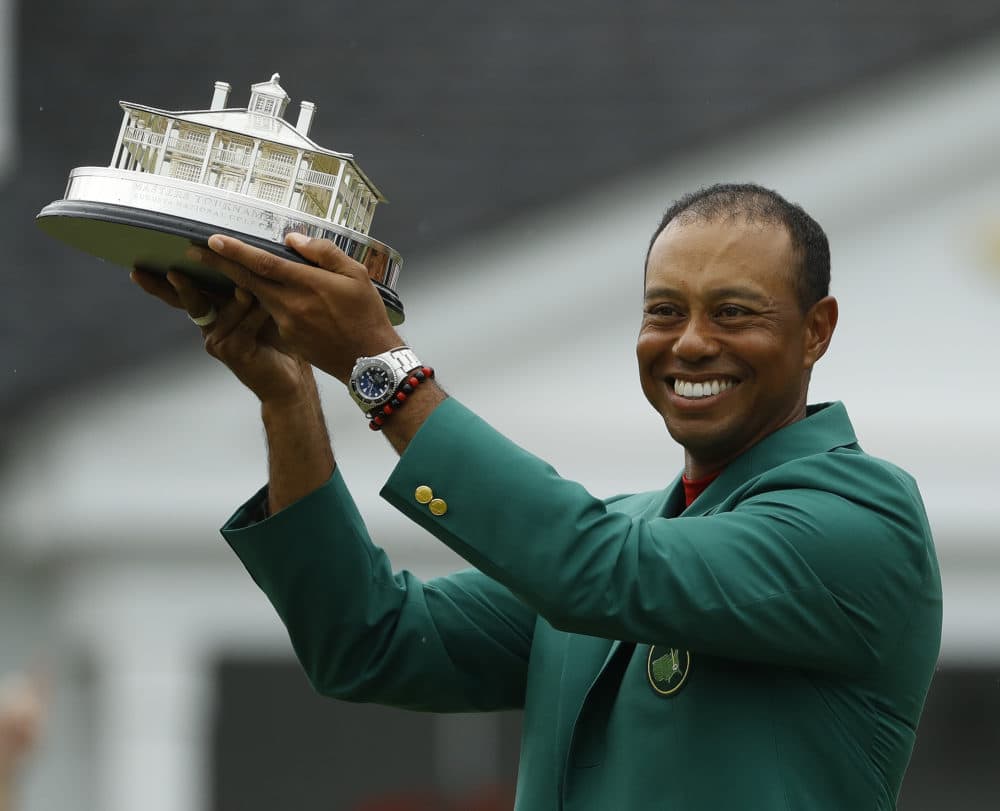 And that is what happened. The mere sight of Tiger lurking caused the heretofore unflappable Francesco Molinari to drop two balls in the drink on the back nine. The other pursuers, Brooks Koepka and Tony Finau, also found the water on the tricky 12th. Out of the final two groups of six, four hit into the water on the 12th.
Molinari hit his third shot into the water on the 15th after a short chip hit a tree branch. (Why he was there is another story. In all my years watching the Masters, I cannot ever remember a player hitting from the spot where Molinari played his third shot.)
Koepka missed a very makeable birdie putt on 18 — of course, he did — which would have forced Woods to make a par to win. (He made a bogey.) Dustin Johnson did the same. Patrick Cantlay got to the lead briefly before back-to-back bogeys on 16 and 17.
I watched this unfold with equal parts amazement and awe. Amazement that this new generation of golfers, the ones inspired by Woods but supposedly impervious to his intimidation, would be undone by the same tactics as the previous generation. Wasn't this group of Justins, Dustins, Rorys, Brooks and Rickeys immune from the Tiger Scare? I thought so. Didn't Molinari hold off a charging Tiger at last year's British Open? Didn't Koepka do the same at last year's PGA Championship?
They did. But I was still wrong.
The mere sight of Tiger lurking caused the heretofore unflappable Francesco Molinari to drop two balls in the drink ...
The awe came in watching Woods' ability to joystick his way around Augusta National. He knew what to hit on the 12th and to hit it on the green, like you're supposed to do. His playing partners did not. He did not have a spectacular closing round; two-under matched his low round of the tournament. But once he saw his pursuers drop like bowling pins, he arrived on the 18th tee knowing he could make a bogey and still win.
As I watched this, I couldn't help but think I'd seen this story before — and not on a golf course. I saw it in Super Bowl LI. Yes, the Patriots made a remarkable, historic, classic and miraculous rally to beat the Falcons. But that was only after Atlanta's offensive coordinator lost his mind with his play calling and Matt Ryan forgot there was a play clock. One doesn't happen without the other.
Getting your opponent out of his game (or out of his mind) is a sign of domination and greatness. Knowing that your very presence is disarming and disturbing to your opponent is a gift that can keep on giving. Just ask Bill Belichick. Countless NFL coaches have turned into Francesco Molinari on the back nine when looking across the field at The Hoodie.
The New York Times' Bill Pennington, in his column Monday, described Woods' stare on the 12th green. The unfortunate souls who were his playing partners had to hit their third shots from the drop zone while he was on the green, waiting, lining up a birdie putt. He missed the putt but it hardly mattered. He might have been glaring at his partners from the green, but he was into their heads, and the heads of others, well before then.
In that sense, it was Classic Tiger. He won with his game and his brain.