Donald Trump Can't Stop America From Going Green
Springtime brings light, warmth, rebirth from winter and, this year, an environmental milestone. May will be the first month ever in which the United States derives more electricity from renewable energy than from coal.
In spite of Donald Trump's vows to resurrect mining, and his general hostility to clean living, in multiple meanings of the phrase, American oil companies — oil companies! — are investing in cleaner technology, say two World Bank economists, Tito Cordella and Shantayanan Devarajan. They also report that state governments are filling the regulatory breach left by the do-nothing regime occupying Washington.
We're still far behind other nations in using renewables, and climate change-denying politicians need to go if we're to avoid a global boom in houseboats thanks to rising seas. Still, the fact that clean energy will lap coal this month adds a ray of hope to those of the vernal sun.
I know: This news sounds too good to be true, given our current leadership. Beyond braying about his ability to raise the coal industry Lazarus-like from its slump, didn't Trump also blunder his way out of the Paris climate accords? Hasn't he rolled back environmental protections on land, sea and in the air?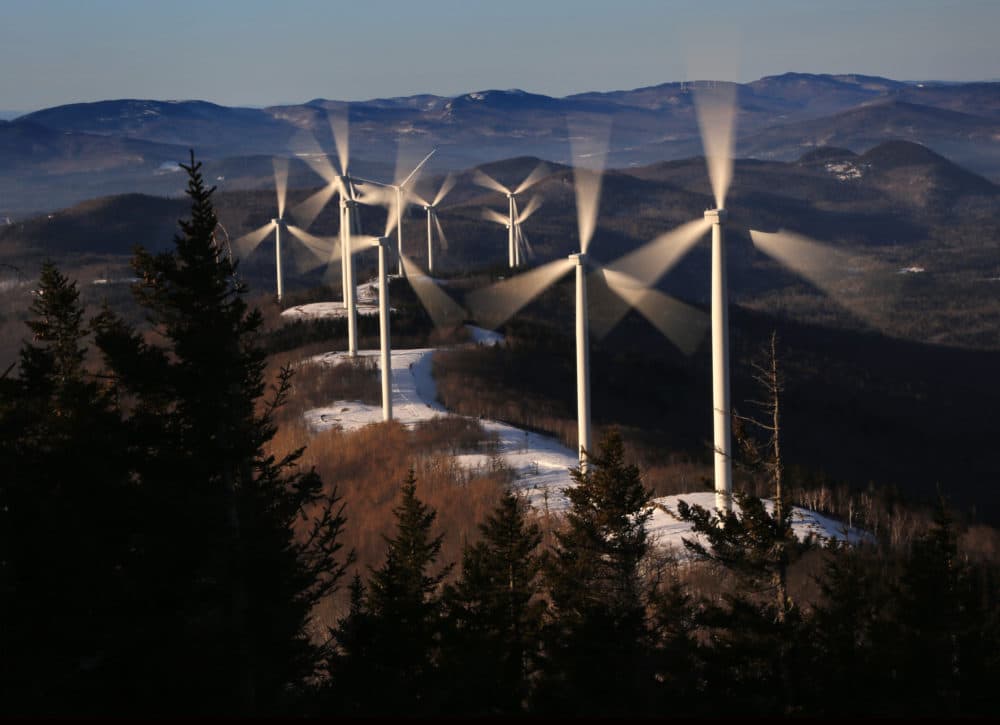 Yes, yes, yes and yes. But while the president would like to befoul nature as he does public decency, two realities countermanded his wishes. First, he was blowing hot air about reviving the coal industry, which has been irrevocably shrunken by automation and the marketplace (natural gas and renewable energy are cheaper). A smarter country would help coal workers transition to other jobs, not wax rhapsodic over an irretrievable past.
Second, while our businessman-in-chief spouts nonsense about climate change as a Chinese hoax, those businesspeople who — unlike Trump — actually know how to make money, can see the handwriting on the wall. They know they must contend with dozens of states mandating or urging use of renewables and are investing accordingly. Our most populous state, California, is aiming for carbon neutrality by 2045, though experts are split on whether that is realistic or "aspirational."
Counterintuitively, "The decision [by Trump] to relax emission standards may increase firms' incentives to adopt clean technologies," Cordella and Devarajan write in a piece about their research for the Brookings Institution. "The reason is simple: The increased output that those technologies permit may raise profits by more than what the dirty technologies allow."
May will be the first month ever in which the United States derives more electricity from renewable energy than from coal.
That dynamic comes with a price: Increased output means greenhouse gas emissions may increase, even with cleaner energy. The authors offer an example: Fuel-efficient cars pollute less, but if lots of people use them rather than mass transit, "they will also end up driving and polluting more."
So while widespread adoption of clean technology by business is great, it's no grounds for complacency. The percentage of electricity we derive from renewable sources — 13% according to Cordella and Devarajan — is puny compared to places like Germany (29%), Brazil (74%) and Iceland, which gets all its electricity from renewable sources.
All of which means we need a national climate change plan, ideally anchored with a carbon tax, green public works and carbon-free nuclear power if necessary. Of course, the climate-change denying administration and its science-denying flunkies in Congress will be useless in enacting such a plan. Voters will render their verdict on these politicians next year.
But in the meantime, conjuring the musical stylings of Lerner and Loewe, let's celebrate this lusty month of May,  when the energy sources of the future mark at least a symbolic win.