Meatless Burger With A Side Of Free Speech, Please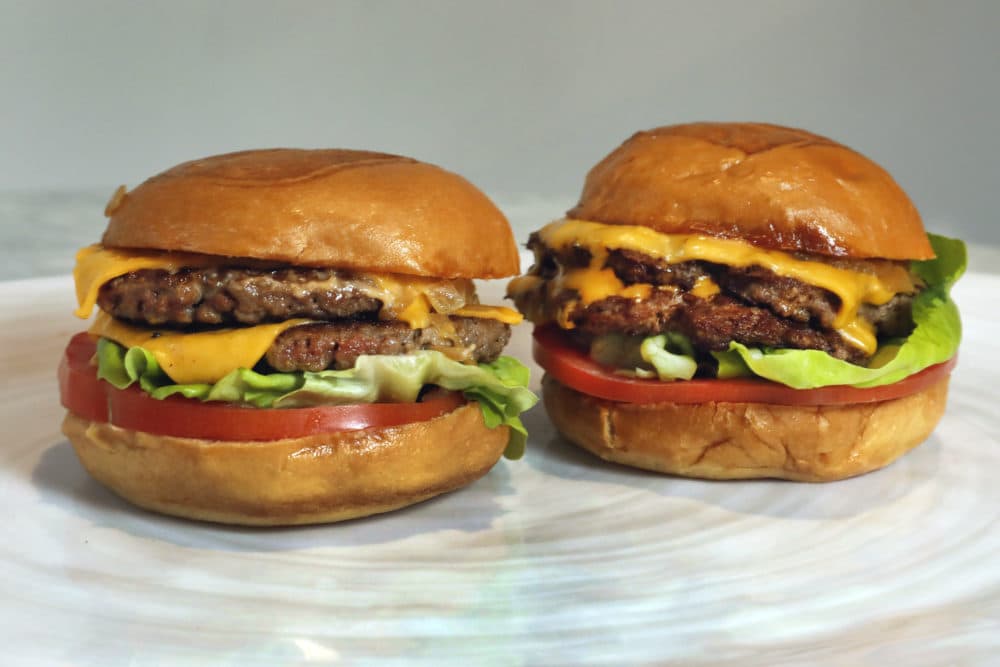 This article is more than 1 year old.
I recently served Beyond Burger — the supposedly indistinguishable-from-real-meat veggie patty — to my teenage son and his friend, neither of whom shares my vegetarianism. They weren't fooled that it was real meat and the aroma alone repulsed them. Scraping the remnants into the garbage, my son opined that the garbage smelled better.
Other eaters and investors find Beyond Meat's burger and its main rival, Impossible Foods, much more appetizing. After a successful pilot in St. Louis, Burger King is going nationwide with the Impossible Whopper, a plant-based reboot of the chain's iconic patty. Demand for Impossible Food's product has created supply shortages, while drawing celebrity investors from Serena Williams and Katy Perry, to Jay-Z and Trevor Noah.
When Beyond Meat's own stock debuted this month, shares closed at 163% more than their opening asking price, Wall Street's best first-day offering in almost 20 years. (Impossible Food's taste comes from plant-based heme, an iron-containing compound; Beyond Meat uses restructured amino acids from peas.)
Here's the real proof that these meat substitutes taste like the real thing: The meat industry, unnerved by the potential for poached profits, aspires to wipe the word "meat" off the meat substitutes' packaging. The industry persuaded Missouri to ban use of the word for any product not derived from slaughtered cattle or poultry. A half dozen states have followed suit, while parties that include Tofurky and the American Civil Liberties Union are suing to overturn Missouri's law on First Amendment grounds.
Greed is ugly, even when masquerading as a truth-in-advertising crusade. The meat industry should lose its campaign against free speech and the lessons of history. I'll leave it to the Missouri plaintiffs to argue the former. As for history, we've been down this anti-competitive road before, amid similar corporate hysteria.
Following the invention of margarine in the 19th century, the dairy industry and its government shills, denouncing "counterfeit butter," legislated stiff margarine taxes and bans on dying it yellow (all to avoid customer confusion, you understand). But customers couldn't be dissuaded from margarine's appeal, and these restrictions gradually fell by the wayside. I've never met anyone fooled into buying counterfeit butter under the misapprehension that it was the real thing.
Ditto for milk substitutes. As a drinker of almond milk and soymilk, I have been the victim of a great con — at least according to the National Milk Producers Federation, which in 2010 sought a federal ban on "milk" and "cheese" in milk-substitute products. That got nowhere.
The meat industry, unnerved by the potential for poached profits, aspires to wipe the word "meat" off the meat substitutes' packaging
As a milk- and meat-substitute consumer, I can assure dairy and livestock CEOs that I know what I'm buying. Of course, it's in the interest of the plant-based food industry not to scam me. The fact that these foods aren't manufactured by animal slaughter is precisely "the selling point," Tofurky's CEO told The New York Times.
Meat's attempts to trample legitimate marketplace competition aren't confined to our robustly capitalist shores. The European Parliament's agriculture committee endorsed a regulation that strips veggie products of meat-related labeling.
This is really about money, of course. Meat substitutes were a nearly $700 million business in the U.S. last year, 25% more than they were in 2012. It's still a fraction of processed meat sales, but it has the meat industry terrified. Old-style veggie burgers once appealed only to us bleeding hearts averse to bleeding animals. The newfangled ones not only better approximate meat's taste, but tap into health and environmental concerns as well.
The Impossible Whopper has less sodium and fat than the original; Burger King's North American president spies profits from the patron "who wants to eat a burger every day, but doesn't necessarily want to eat beef every day."
And with livestock's contribution to greenhouse gases, vegetarian diets, in some experts' view, are among the most potent strategies to combat climate change. Impossible Foods says its burger, requiring vastly less land and water to produce than ground beef, results in 89% fewer carbon emissions.
I live outside of Boston, where restaurants are boarding the botanical burger bandwagon. My wife and I sampled our first Impossible Burgers recently. Our waitress confided that a vegan customer had grilled her: Are you sure this isn't meat? The concern was understandable; Impossible Burger tastes like a well-done hamburger. (Even though Beyond Burger is, to my taste buds, less meat-like, I prefer it, as it's meant to be served red on the inside; I never liked well-done beef in my meat-eating days.)
But everyone's tastes are different. Even plant-based diet advocate Michael Pollan, sampling an Impossible meatball sub on the PBS NewsHour, pronounced it like the real thing but added, "Thank God for that cheese." That's free speech for you.
The correspondent reporting the NewsHour segment called plant-based burgers "meat." Mercifully, the First Amendment isn't dependent on the state of Missouri.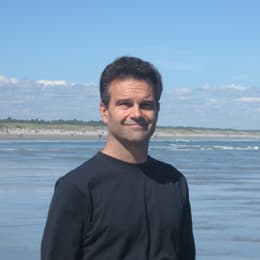 Rich Barlow Cognoscenti contributor
Rich Barlow writes for BU Today, Boston University's news website.