Turn It Up And Be Mad: Why Angry Songs Make Us Feel Good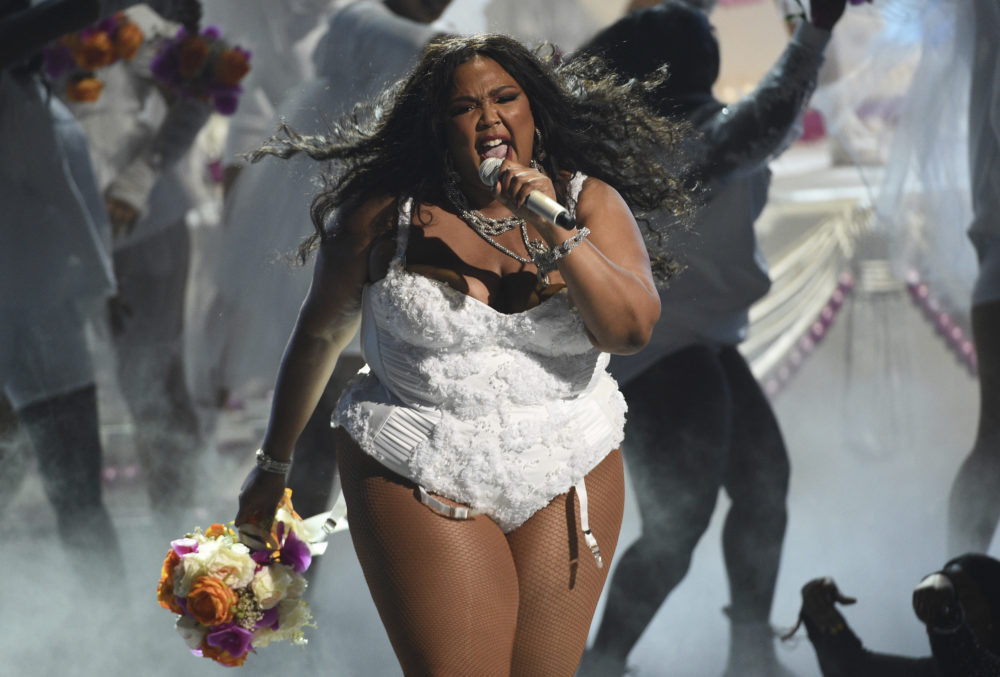 This article is more than 1 year old.
Way back in 1995, I was driving down a city street when a new song came on the radio, so raw and intense and different that I had to stop the car. The song was "You Oughta Know," by Alanis Morissette, and it was a kiss-off anthem for the ages — channeling every negative feeling a 20-something could summon, capturing the pain and fury and vulnerability of a jilted lover with such depth that it took your breath away. Nothing has quite compared, until now.
"Truth Hurts," by Lizzo, is the next truly transcendent kiss-off song, and it's even sweeter for having a moment while not actually being new. The song was released in 2017, but it broke through the pop-music consciousness this summer, boosted through a combination of the lip-synch app TikTok, a Netflix movie and a raucous performance at the BET Awards, in which Lizzo danced on top of a wedding cake and briefly played the flute. After the song finally made it onto the Billboard Hot 100 chart, where it stands at No. 6 at this writing, the Grammys announced that "Truth Hurts" will be eligible for awards this year.
On Twitter, Lizzo, the Minneapolis-based singer/rapper who trained as a classical flutist and once was a protégé of Prince, celebrated the Grammy news in all-caps: "THIS IS MY TESTIMONY MY HARD WORK PAYIN OFF A REMINDER TO NEVER GIVE UP!" That's true. It's also a reminder of the power of an angry song to make you feel great.
A lot of songs set out to be feel-good anthems and turn into something less-satisfying: garden-variety empowerment ditties that will inevitably get played during commercials for the Olympics. Most pop and hip-hop music today is equally generic, spanning the range of feelings from "I've never met you and I want to go to bed with you" to "I've known you briefly and I want to go to bed with you" to "You're my girlfriend/boyfriend and I want to go to bed with you." Nearly every Ed Sheeran hit expresses that same idea of love as some kind of antiseptic routine, in which the participants gaze into each other's eyes, run through fields, and lie in the grass like characters in a vampire movie. They're great for preteens, less relevant for anyone who's actually been in a relationship.
A lot of kiss-off songs have those nuggets of dark humor, and a depth of feeling that is otherwise rare in pop music...
So it's little surprise that the first No. 1 hit Sheeran wrote was the kiss-off song "Love Yourself," co-written with and performed by Justin Bieber. This one is less a goopy confection than a confession of vulnerability, so honest that it's hilarious; "My mama don't like you, and she likes everyone" is the kind of heat-of-the-moment quip you'd love to yell at the backside of someone who's leaving the room.
A lot of kiss-off songs have those nuggets of dark humor, and a depth of feeling that is otherwise rare in pop music; they acknowledge that love can be messy, ugly, and painful, and that naming the pain can feel like liberation. Indeed, many of the most lasting kiss-offs double as women's empowerment anthems, from Nancy Sinatra's "These Boots Are Made For Walking," with its twangy riff that carries you all the way down to hell, to Gloria Gaynor's "I Will Survive," Kelly Clarkson's "Since U Been Gone," and Beyonce's "Single Ladies (Put a Ring On It)."
In this universe, "You Oughta Know" still stands apart, perhaps because it's not empowerment so much as a release, a messy exhale. When Morissette growls the song's best line — "You told me you'd hold me until you died — 'til you died. But you're still alive!" — she's talking about so many things at once: dashed hopes and expectations and the naivete of believing in those oversimplified, Ed Sheeranesque ideas about what love is supposed to look like.
"Truth Hurts" is a different kind of expression altogether, because you get the sense that Lizzo was never that naive. Her instantly-iconic opening line — "I just took a DNA test, turns out, I'm 100% that b----" — suggests she should have known better than to get herself wrapped up with this guy in the first place. And unlike the character in "I Will Survive," who evolves into a better person as a result of a rejection, "Truth Hurts" treats the breakup as a way for Lizzo to break free of the person she became when she was with the man, and return to the glorious goddess she already was.
"I put the si-i-i-i-ing in single," Lizzo croons, and what she's saying is that you don't need to count on anyone but yourself.
Many kiss-off songs exist in a vacuum — a world that only contains the two parties of the relationship, and possibly a rebound date. The Lizzo in "Truth Hurts" celebrates her community, from the best friend who marches her to the salon for some TLC ("shampoo, press, get you out of my hair") to, well, an entire football team of eligible men. But the guys aren't the point. "I put the si-i-i-i-ing in single," Lizzo croons, and what she's saying is that you don't need to count on anyone but yourself.
That's an idea that extends beyond the confines of a breakup, and maybe that's why this particular bit of honesty resonates so much today. We live in angry times, where frustration is rampant and expressing it artfully is elusive. We get mad when people don't behave exactly as we want or expect them to. But if Nancy Sinatra's music pulled you into fury, Lizzo's baseline is more playful; her song is less about pure anger than attitude. And, like Alanis did, she tells us it's unwise to get caught up in expectations. "Why men great till they gotta be great?" she asks, describing possibly everyone. It's hard not to stop the car and dance along with her.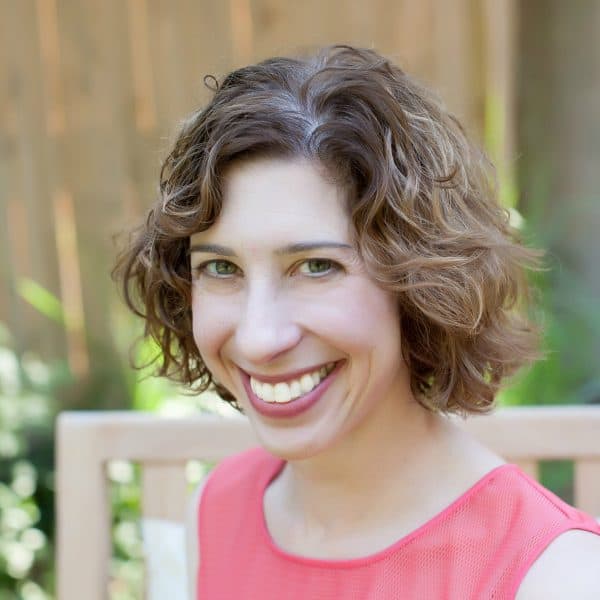 Joanna Weiss Cognoscenti contributor
Joanna Weiss is the editor of Experience Magazine, published by Northeastern University.