How Toni Morrison Might Say Goodbye
Toni Morrison wrote about death as well as anyone.
In the hours following her own demise at age 88, the coda to her 1993 Nobel Prize lecture made the rounds of social media. "We die," she had said in Stockholm. "That may be the meaning of life. But we do language. That may be the measure of our lives."
As lovely as that observation is, it is just one of many of Morrison's passages that address death, its significance, or its imminent approach.
Witness Milkman Dead, the struggling hero of her epic novel "Song of Solomon," in what he believes are his final moments. "He thought he heard himself gurgling and saw a burst of many-colored lights dancing before his eyes. When the music followed the colored lights, he knew he had drawn the last sweet air left for him in the world."
In "Beloved," Morrison's masterwork, Baby Suggs is a formerly enslaved woman who had seven of her eight children torn from her grasp. She awaits the end of her days lying still in bed, "roused once in a while by a craving for color and not for another thing."
I'm confident that in time some of my students will join me in relying on Morrison's work like some folks depend on scripture. It gets me over. It gets me through.
Morrison's various depictions of death had occupied my thoughts even before the news of her departure. First, because I had been teaching her work as part of a summer course in which my students and I examined her ideas alongside those of James Baldwin, W.E.B. DuBois, and other stalwarts of American thought. And second because my own mother, the same age as Morrison, had recently entered hospice care.
My discovery of Morrison's work had begun at my mother's bookcase, where, as a high school student I started with "The Bluest Eye" and worked my way through "Sula" and "Song of Solomon." Many years later, I repeatedly turned to Morrison's book "Playing In The Dark" while writing "We Can't Breathe," a book of essays.
In a BBC documentary called "Toni Morrison Remembers," the author said that one of her primary missions had been to mother her children. My mother had often spoken similar words, and perhaps it was this aim, along with a shared love of language, that drew her to Morrison's work. My mother has never been one for rending garments and wailing in sorrow; in her view, there was already so much sadness in the world that little would be gained by adding to it.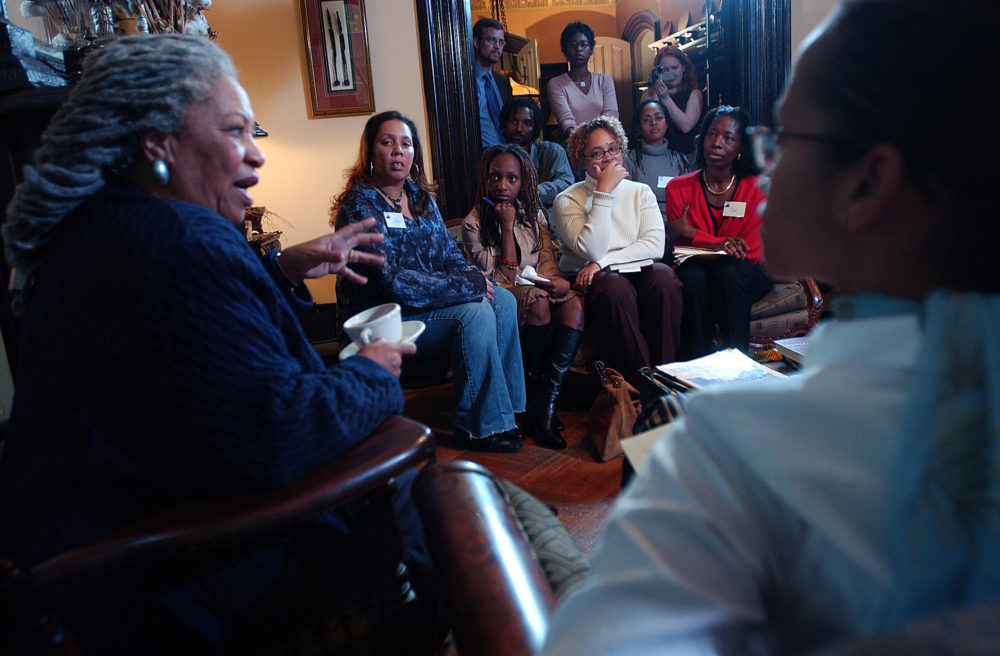 When Baby Suggs tells her daughter-in-law, Sethe, "Not a house in the country ain't packed to its rafters with some dead Negro's grief," it's easy for me to imagine my mother saying the same thing.
Sitting at her bedside, I found myself revisiting my students' discussion of Morrison's words in class, the way they marveled at her revelations of the profound connections between love, language and loss.
I'm confident that in time some of my students will join me in relying on Morrison's work like some folks depend on scripture. It gets me over. It gets me through. Maybe she's right about language being the measure of our lives. After all, she was seldom wrong. What's more, she'd likely agree that some people, artists and mothers among them, live lives beyond measure. Discussing African-American women, she told an interviewer from Granta, "We've been walking on water for 400 years."
Morrison once described Sula as being available to her own imagination. How fortunate we are that Morrison made her imagination available to us.