Donald Trump And The Art Of The Smear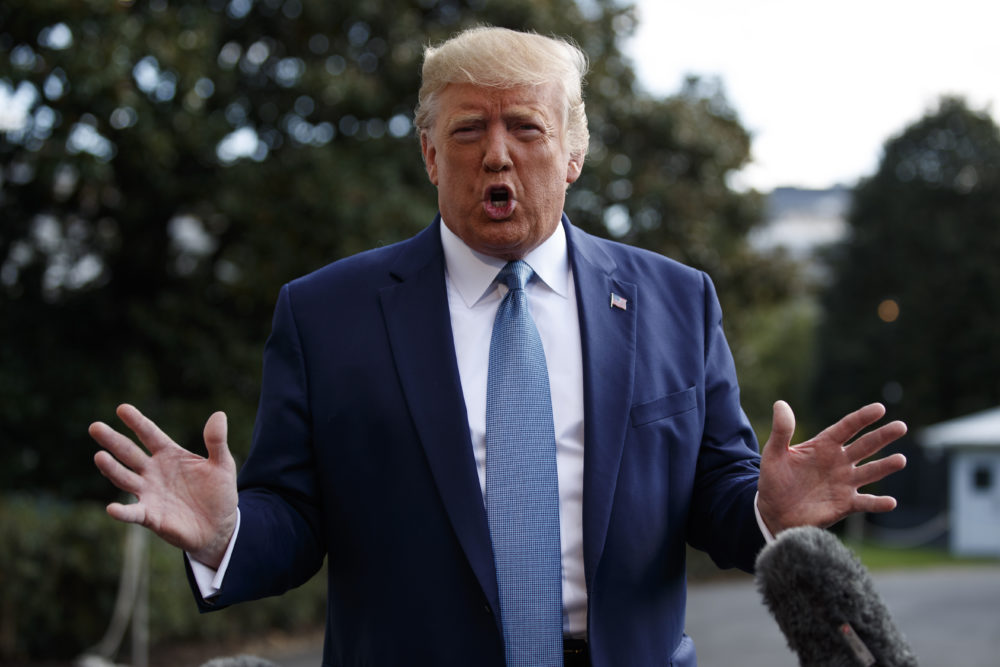 It is no longer a matter of dispute that the president of the United States pressures foreign governments to investigate his political rivals. He does this by telephone. He does this by dispatching henchmen. He does this out loud, on camera. And his underlings do this, in shockingly explicit language, by text message.
Trump is likely to be impeached by the House for these serial abuses of power, though whether he will be forced from office depends on whether his Republican enablers choose to hold him accountable, or continue to flout their constitutional duties.
But hiding in plain sight here is the question of why Trump keeps begging foreign governments to interfere in our elections. What does he want?
The answer, of course, is dirt. Or the appearance of dirt, anyway. Because Trump's only real "strategy" as a political actor is to smear his opponents. This was obvious before he even announced his candidacy, with his racist birther claims against Obama, and it only grew more flagrant during the primaries. Rather than coherent policies, Trump specialized in unhinged attacks on his rivals and juvenile nicknames (you'll recall, "Lyin Ted," "Little Marco" et al).
It can be easy to overlook this amid his daily displays of venality. But the truth is that Donald Trump cannot win an election on his own merits. He's too corrupt, too lazy, too divisive, too bigoted and too inept.
[Trump's] speeches amount to a laundry list of grievances, smears and fear tactics meant to whip up his super fans.
Back in 2016, he was able to eke out an electoral college win — despite losing the popular vote by 2.8 million votes — mostly by smearing Hillary Clinton. He had considerable help from Russians hackers, and (just as crucially) from a scandal-driven media that paid more attention to Clinton's emails than her actual policy proposals.
It was possible, back then, for Trump voters to tell themselves that he really was going to drain the swamp in Washington and build a border wall, paid for by Mexico.
Nearly three years later, the very idea of Trump running on his record is inconceivable. His signature "achievement" is that he inherited a booming economy, which he has juiced by giving massive tax cuts to corporations and CEOs, and by deregulating our most lethal industries. To the delight of affluent CEOs and evangelicals — and with the eager help of Senate Majority Leader Mitch McConnell — he has stocked the judiciary branch with judges who are anti-abortion, anti-civil rights and staunchly pro-business.
But thanks in large part to his foolish trade wars, the economy is slowing down, and his glib promises about renewing manufacturing are worth about as much as a diploma from Trump University. His foreign policy, which consists of cozying up to dictators and bullying allies for political gain, has reduced the United States from a superpower to a global laughingstock.
In virtually every area of American life, Trump has kowtowed to the swamp monsters of the gun lobby, the fossil fuel industry and the financial sector. His rhetoric has offered inspiration for mass shootings. His immigration policies have traumatized countless refugees. He has ignored the dire threat of climate change. And he has turned the federal government into a welfare program for his failing resorts. By all accounts, he spends the majority of his days watching cable TV, rage tweeting and golfing.
Because he has no accomplishments to run on, Trump is relying almost entirely on ad hominem. And this, too, represents a fundamental assault on our electoral process. Because the founders never envisioned the presidential election as a rhetorical brawl.
Because he has no accomplishments to run on, Trump is relying almost entirely on ad hominem.
Elections are supposed to be contests of ideas. The candidates are supposed to set out a coherent vision of what they hope to accomplish. How are Americans struggling, and what might the federal government do to alleviate that struggling?
This may sound self-evident. But I defy you to find a single speech in which Trump has offered a coherent and sustained policy solution to any of the many problems facing our nation. His speeches amount to a laundry list of grievances, smears and fear tactics meant to whip up his super fans.
The central question that looms over the 2020 election isn't really who the nominees will be, but whether citizens and journalists of good faith will turn away from this gladiatorial style of politics and demand that the candidates articulate policy positions. Nobody exemplifies a passion for detailed policy proposals, in fact, better than Elizabeth Warren. But for such a campaign to succeed, the media will have to devote far more than 10% of its coverage to policy, as it did in 2016.
It will have to demand that Trump offer Americans more than conspiracy theories, epithets and reality TV tantrums.
Those running for the highest office in America should, at the very minimum, be able to offer a positive vision of what they hope to accomplish and how — and not just for their partisans, but for all Americans.
If they can't, they have no business interfering in our elections.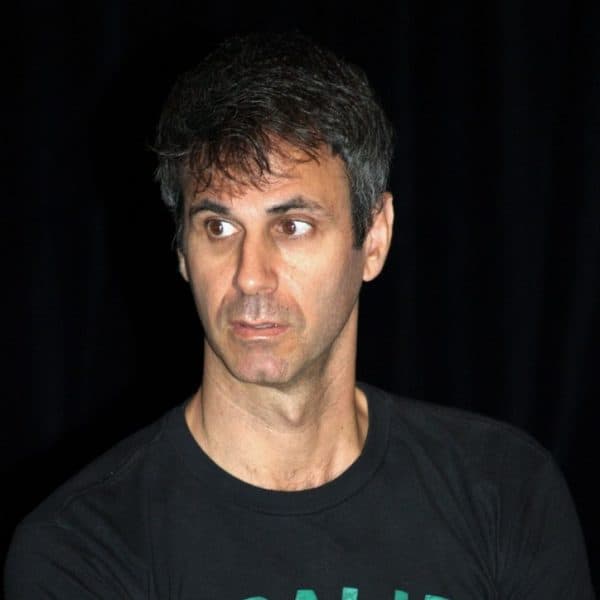 Steve Almond Cognoscenti contributor
Steve Almond's new book, "Bad Stories: What the Hell Just Happened to Our Country," is now available. He hosts the Dear Sugars podcast with Cheryl Strayed.