In Defense Of The 'Ellen Question'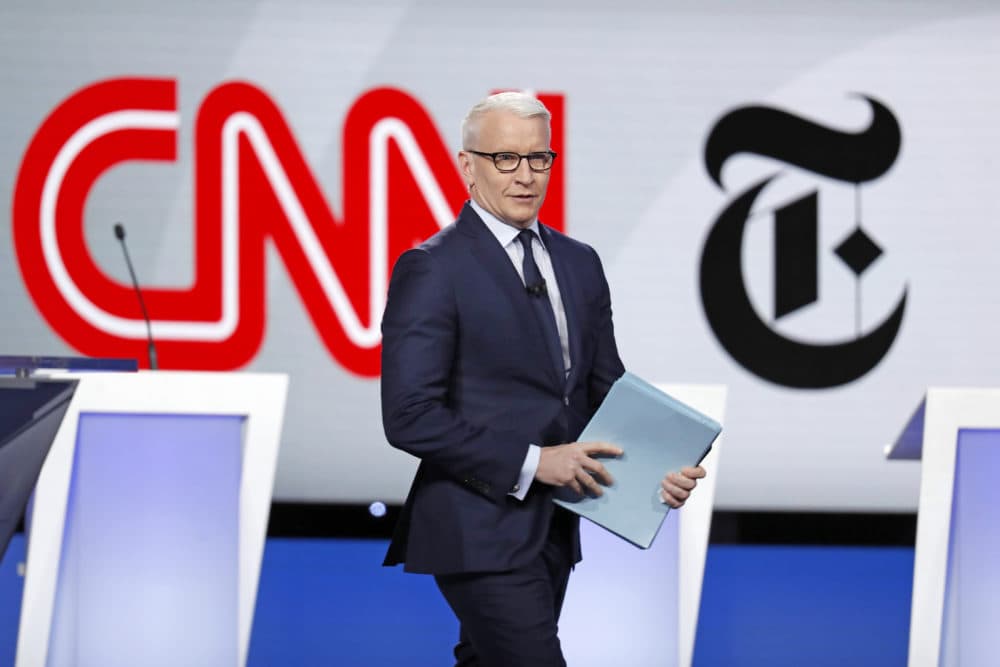 The closing question from CNN's Anderson Cooper in Tuesday night's debate came under fire from pundits and candidates alike almost immediately. Citing an event from the previous week where Ellen DeGeneres was seen laughing with former President George W. Bush at a football game, Cooper asked each of the 12 candidates to reflect on a friendship that surprised them and that affected their beliefs.
Critics called the query unimportant, trivial and a waste of precious debate time — especially because major topics like climate change, immigration and China (to name a few) were left wholly unaddressed in the three-hour debate.
I disagree with the criticism.
Given the media maelstrom that the DeGeneres/Bush moment created in light of the ever-increasing political polarization in the country, asking the candidates to reflect on something that they learned from a "surprising" friendship seems both appropriate and on-point.
As Mayor Pete Buttigieg said in his own remarks during the debate, whoever wakes up as the 46th president of the United States will not wake up to a unified country that is joined together to move forward with the enormous tasks facing the nation and the world. Instead, they will assume the challenging mantle of unifying a bitterly divided nation. They will need to display the temperament, skills and integrity to move the U.S. toward a workable consensus.
For those Americans who care about the long-term health of our democracy and not just about a short-term political victory, what will not help is a repeat of George W. Bush's quip after his 2004 re-election victory where he boasted, "I earned capital in the campaign, political capital, and now I intend to spend it." It's exactly that kind of attitude that contributed, at least in part, to the bitterness of the current moment.
Asking candidates to reflect on how they learn from, engage with and interact with those with whom they may disagree strongly seems critically important and incredibly relevant to their ability to lead and be successful in the presidency.
My only quibble is not the subject matter of the question, but rather its form, which could have been more pointed (if not less punchy) without the Ellen reference.  Instead of asking about a friendship that would "surprise us," I might have asked candidates to reflect on a time they engaged in a spirited dialogue with someone they disagreed with, how it affected their thinking both about their conversation counterpart as a human being or political opponent, and how it influenced how they thought about the issue.
When I consider the essential qualities of whomever might be the next president, the answer to this kind of question matters at least as much as the answer to any specific proposal on health care, climate change, deployment of foreign troops or what the commander in chief will do on day one.
Precisely because our nation is so divided, there is simply no reason to think that the next president will awaken to a mandate, even if the Congress and the presidency are controlled by the same party. And, though the candidates like to speak in grandiose terms about the executive orders they will issue, ultimately, governing primarily by executive order is more the hallmark of dictatorship and monarchy, not of a healthy and well-functioning democracy. And if we have given up on that hope, then it probably doesn't matter which candidate wins in 2020 as the Republic is more-or-less doomed.
Yes, the candidates' views on China, climate change and immigration matter enormously. I hope we hear answers to these questions in future debates. But it is also the case that most of the candidates have developed detailed policy proposals on these issues that are easily available on their campaign websites.
What is less evident from a website or a traditional stump speech, however, is the candidate's self-reflective capability, their ability to demonstrate that they are capable of learning from others with whom they disagree, and the courage they might show in admitting that genuine engagement with a political adversary made them a better leader, a better decision-maker, a more articulate policy-maker and a better human being. As I think about who is worthy of my support for the presidency, answers to those questions are among the most consequential.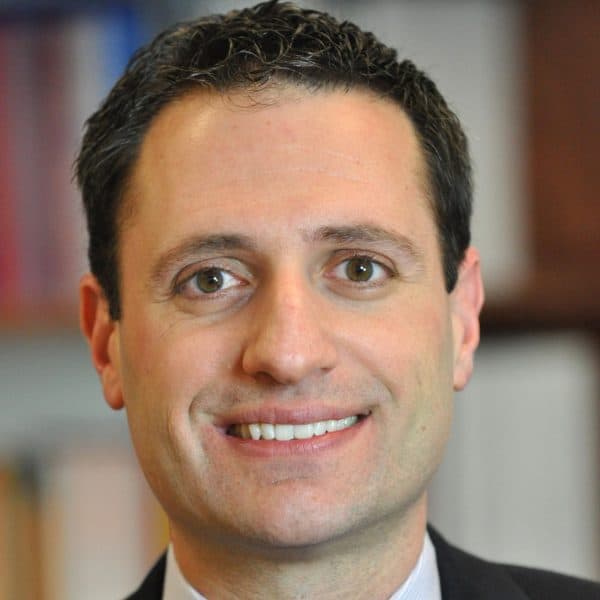 Robert C. Bordone Cognoscenti contributor
Robert C. Bordone is a senior fellow at Harvard Law School and an expert in negotiation, mediation and conflict resolution. He spent more than two decades on the Harvard Law School faculty.