Sean Spicer Can't Dance. But There's Something Honorable About His Terrible Fox Trot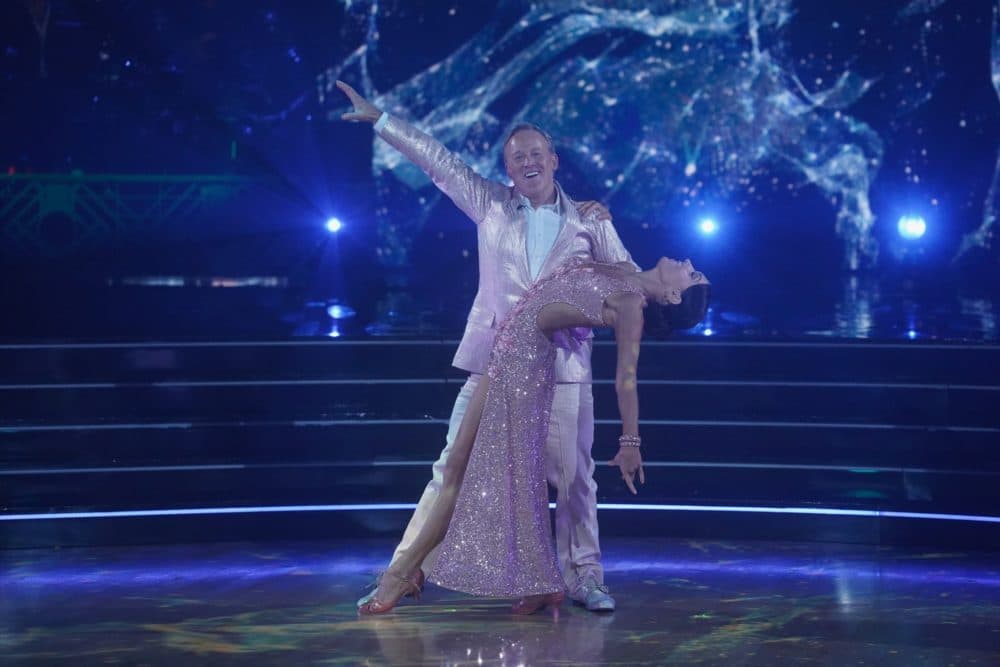 Let's take politics out of it: Sean Spicer deserved to stay.
If you watch "Dancing With The Stars" on ABC, you know what I'm talking about: the White-House-press-secretary-turned-SNL-joke-turned-conservative-pet-project was finally ousted Monday night, after surviving nine weeks on the long-running ballroom-dance cheese-fest, buoyed by viewer votes, outlasting dancers who, based on skill alone, were exponentially more deserving.
For the last few weeks (until this last one), every episode has ended roughly the same way: Spicer was declared safe; the judges scolded the voters; co-host Erin Andrews surveyed the proceedings with a look on her face as if she'd eaten a rancid grape. Sometimes, somebody cried.
With all of that happening, my sympathy goes to Spicer.
Yes, it's naïve to think that politics haven't been a factor in this season's predictably-subversive voting patterns. When President Trump urges his followers to do something, many of them are going to comply — especially if, in the process, they get to think they're sticking it in the eye of a Hollywood elite.
News flash: This is a TV show. There is no inherent integrity.
But it's also naïve to think that a reality TV competition is some kind of true meritocracy. Every televised talent contest — whether it's for singing, dancing or a bizarre cornucopia of questionably-valuable skills — depends on personalities, producer-created narratives, regional loyalties, the vagaries of taste.
And in this particular case, a grueling dance marathon where supposed-amateurs learn the ropes from professional ballroom dancers, is hardly a level playing field. Many of the contestants are ringers — if not trained dancers, than professional entertainers with finely-honed stage presence, a musical-theater background that dates back to high school or further.
Yes, some newbies turned out to be surprisingly good. This season, Hannah Brown, famous for making bad choices on "The Bachelorette," can (mostly) hold her own with Ally Brooke, who spent years performing choreography onstage in a girl group.
But even here, Spicer was at a distinct disadvantage: 48 years old, lumpy, profoundly out of shape. A guy who spent most of his career in the backrooms of Washington D.C., he was uncomfortable-looking enough at a White House podium. On the dance floor, he looked like Fred Flintstone with arthritis.
And as such, it was nearly impossible not to feel some underdog appreciation. It's as if your dad got plucked for the Olympics of cheesy dance, and he'd never done more than awkward dad moves on the sidelines of weddings and bar mitzvahs, and now he was asked to command a massive stage surrounded by lights and cameras. And God love him, there he went, week after week, trying the jazz hands, forgetting the jazz hands, dutifully willing his feet to do the quickstep or the tango.
The feet never complied. But Spicer carried on, standing gamely as the judges struggled to say kind things about him, and mostly wound up congratulating him for trying. Spicer knew he was bad, he actually acknowledged it, and accepted nearly every harsh word. The judges graded him on a curve so steep you'd need a team of Sherpas to climb it.
This is still his legacy: a guy who sold his soul for a job, and will have to live forever with the consequences.
Still, when better dancers were eliminated as Spicer persisted, the judges and hosts acted as if the universe had collectively lost its mind — as if, somehow, the integrity of the entertainment world had been shattered. News flash: This is a TV show. There is no inherent integrity. The rules change from season to season because there are no rules, except for the one involving money. The contestants are all chosen with the hope they'll draw ratings from someone.
Did the producers overreach with this particular choice? Perhaps. And of course, politics allowed him to stick around as long as he did. At the moment it's profoundly American to run feverishly to your own political corner and spew nothing but hatred at the other side.
But the people still angry about Spicer's role in the Trump presidency shouldn't despair. Spicer had his fun onstage, but his image is still forever locked on Pennsylvania Avenue, in that embarrassing post-inauguration press conference when he blatantly lied about the crowd count; in the scathing SNL impression by Melissa McCarthy; in the tail-between-his-legs resignation.
This is still his legacy: a guy who sold his soul for a job, and will have to live forever with the consequences. If he's become an oddball celebrity and conservative pet, he's also a professional disgrace.
But the fact that he's looking for some kind of redemption? That he's been willing to embarrass himself completely to get it? That he was all-in on the hair and makeup, clearly trying his best, even though he failed over and over again?
That's a pretty American two-step, all in all.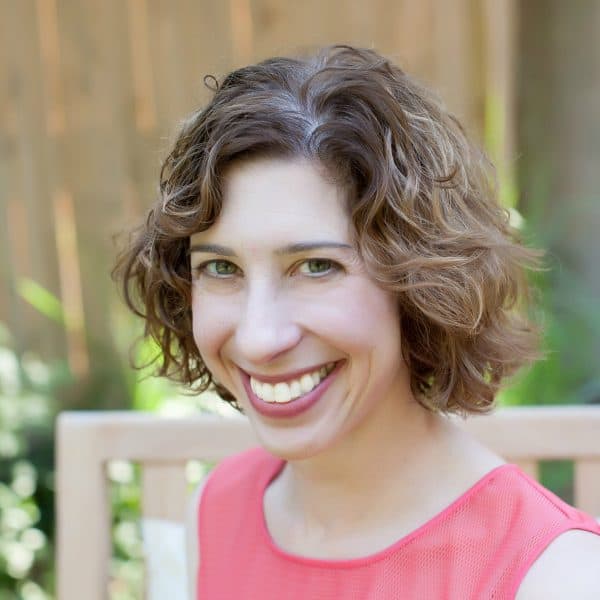 Joanna Weiss Cognoscenti contributor
Joanna Weiss is the editor of Experience Magazine, published by Northeastern University.