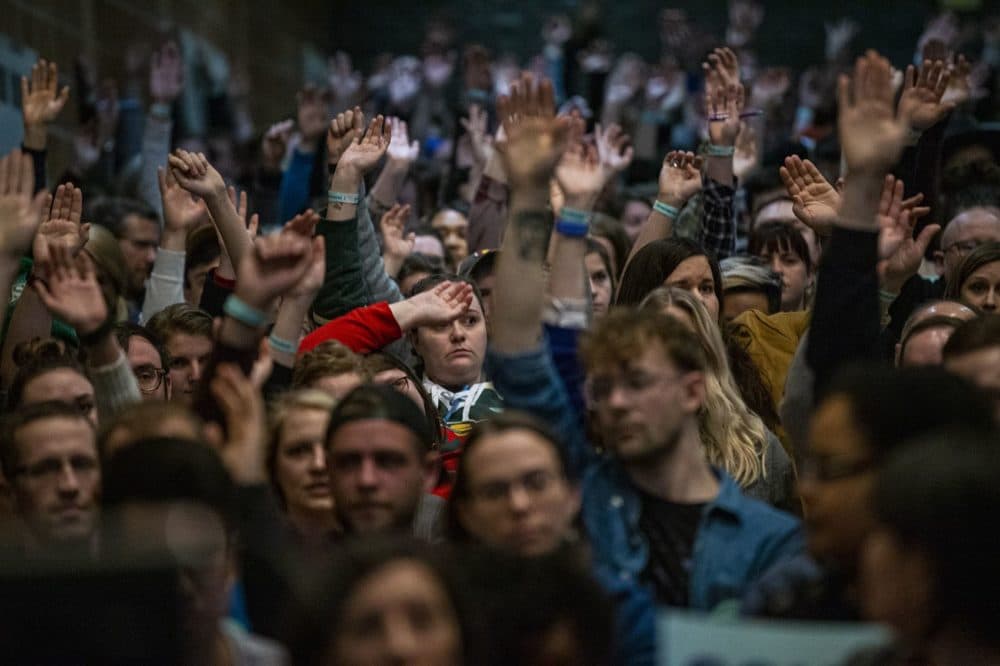 What happened in Iowa Monday night? We know there were glitches with the new app that the Iowa State Democratic Party used to clock results. According to reports, there was an eleventh-hour emergency meeting with campaign representatives and state party bigwigs. Pete Buttigieg pulled a George W. Bush and called the night a win for his campaign early. And Bernie Sanders's team released their own internal reporting numbers, which saw Sanders leading across 40% of Iowa precincts. And yet, as of midday Tuesday, we still don't know which candidate actually won the Iowa caucuses.
Iowa had four years to get this right. Iowa had the duty to get this right. When it's time to choose a presidential nominee, White House hopefuls head to Iowa, set up camp, and spend millions of dollars wolfing down corndogs and engaging in other forms of pageantry to court voters and party leaders.
This builds to the caucuses themselves, which function sort of like ranked-choice voting. People gather, they pick their favorite candidates, and any candidates who don't garner enough support to pass the "viability threshold" of 15% are eliminated. Their supporters can choose to realign themselves with one of the viable contenders. Then, state delegates are then allocated proportionally to the caucus "winners." It's not as complicated as it might sound, but it's hard to imagine where you neatly integrate a mobile app into the process, or why this was even necessary to begin with.
Iowa had four years to get this right. Iowa had the duty to get this right.
That brings up a crucial and troubling difference between caucuses and state primary elections. Caucuses are run by state political parties, whereas a primary election like the one we have here in Massachusetts is funded and overseen the state government. These oversight entities are not equal when it comes to resources and competence — not to mention, accountability. You can at least vote for someone like Sec. of State Bill Galvin, or support his opponent next time he's up for re-election. But with state party leaders, you don't get much of a say unless you're working at an executive level within the state party itself. So who do you complain to and reprimand when the state party screws up something like the 2020 Iowa caucuses? You can't. That's one of several reasons why, after the 2020 election, we should get rid of caucuses.
Even if caucuses were administered by the state, there are additional factors that make them a headache for democracy. There's the question of who can feasibly participate in a caucus. If you think waiting in line to cast a ballot at your high school gym is cumbersome, imagine being stuck in that same gym for hours, slogging through one procedural vote after another, until the unviable candidates have been eliminated. Who can really afford to do that on a Monday night? Not most single parents. Not people with inflexible work hours. Not Iowans with disabilities. But you know who will be there? People who are heavily involved with the state party, local activists and retirees. Is this really who should be deciding one of America's most integral electoral events?
Caucuses are a hallmark of bygone days when party bosses would play a more heavy-handed role in picking nominees. Since then, the electorate has diversified and grown. Our idea of what democracy looks like has evolved too. (Consider the Democratic National Committee's decision to downgrade the influence of superdelegates in the 2020 race.) And yet, we're still caucusing, and not enough voters or party leaders are asking each other, Why?
We should change that. Once the 2020 race is over, we should allow the caucuses to die and do whatever it takes to ensure that every state can fund and manage its own primary election. This would put the process back in the hands of ordinary voters, first and foremost. And while we're at it, let's try letting another state go first next time, or possibly even changing up the order of state elections in each primary cycle. Iowa is very white, compared to the American electorate in general (and especially the Democratic Party's base). This would be a marked shift from the way we've done American elections for ages, but it's no less complicated than bringing mobile technology into the process. If anything, getting rid of caucuses would mitigate risk. Things will always go wrong amidst the democratic process. We'll likely see more disasters with app tech integration over the next election cycles. But basic state elections, while also in need of some procedural improvements, continue to work pretty well.
Why should we put up with anything less reliable?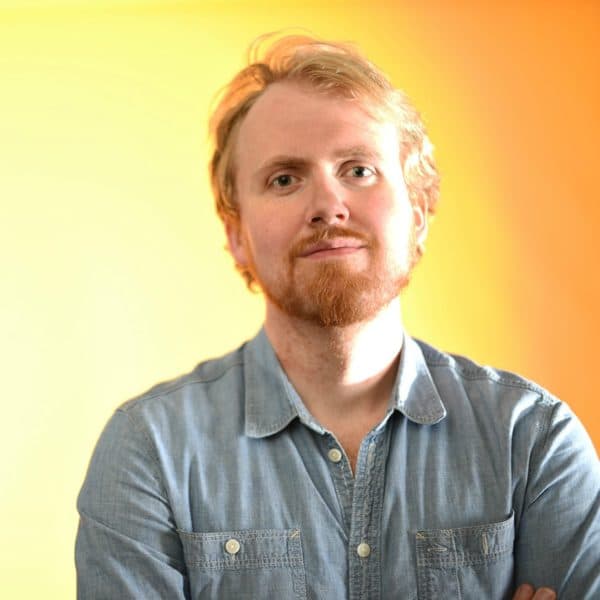 Miles Howard Cognoscenti contributor
Miles Howard is a freelance writer who covers culture, travel and transformational politics.