Why The Weinstein Verdict Is A Big Win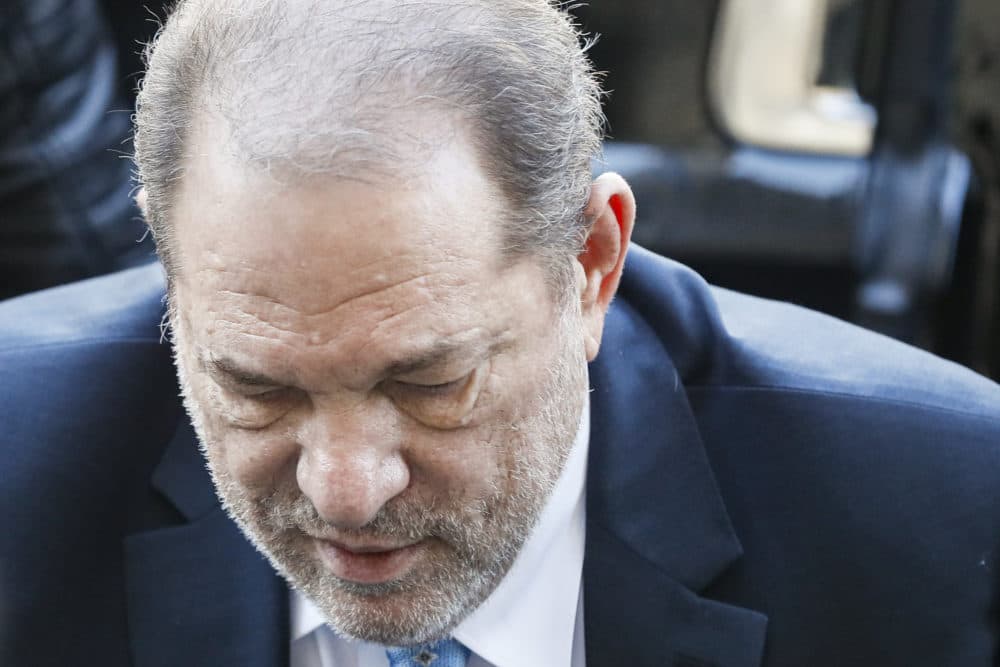 Editor's note: Leigh Gilmore published a piece on Cognoscenti the morning of February 24 about the significance of the Weinstein trial, just hours before the verdict came down. This is her real-time reaction to the verdict and may be updated. Read her original piece here.
Guilty. With this verdict, a New York jury did something that had been out of reach for decades: it convicted Harvey Weinstein of rape and sexual assault.
Weinstein's abuse and, importantly, the exposure of it, had become synonymous with the #MeToo movement, tying his fate to a new era of accountability for sexual violence and testing the strength of survivors to change the default narrative of women's unreliability.
The case against Weinstein appeared both insurmountably strong and perilously slim. Two books document his predations and the cover up culture he masterminded. Some 100 women accused him. He did not dispute the allegations, he just renamed them as "consensual." Yet for all of that evidence, he stood trial for assaulting two women, both of whom had friendly contact with him after the assaults.
Weinstein's defense tried to put #MeToo on trial, suggesting it had rewritten traditional norms about masculine sexual aggression and feminine passivity. Attorney Donna Rotunno in a Vanity Fair interview warned, "I feel that women may rue the day that all of this started when no one asks them out on a date, and no one holds the door open for them, and no one tells them that they look nice."
It means -- for today, in this case -- that the complicated conditions of women's real lives did not count against them in court.
Yet the jury believed two women, Jessica Mann and Miriam Haley.
In so doing, they accepted a set of facts that it is difficult to imagine prevailing before #MeToo. They accepted that Haley and Mann could say "yes" to sex with Weinstein on one day and say "no" on another. On the day they did not consent, they — and not Weinstein — would be empowered to name that act as rape or sexual assault. The jury believed that the women knew what Weinstein did. The jury believed that if the women said it was rape, it was rape, and that if they sent Weinstein a friendly note after, they plausibly did so out of fear or deference, and not because they had not been sexually assaulted.
This is a big win. It means — for today, in this case — that the complicated conditions of women's real lives did not count against them in court. It means that cases that would likely not even be brought (given the friendly contact after the fact), broke through the usual doubt and discrediting of women's testimony. It means the false equivalence of he said it was consensual/she said it was rape failed.
And it means that for all the silence breakers and brave survivors who came forward, the journalists who broke and stayed with this story, the advocates and activists who insist on justice and healing, the Weinstein story as a #MeToo story comes full circle. Not with a nondisclosure agreement for the survivors, but with a guilty verdict for Weinstein.
Editor's note: Miriam Haley was previously known as Mimi Haleyi.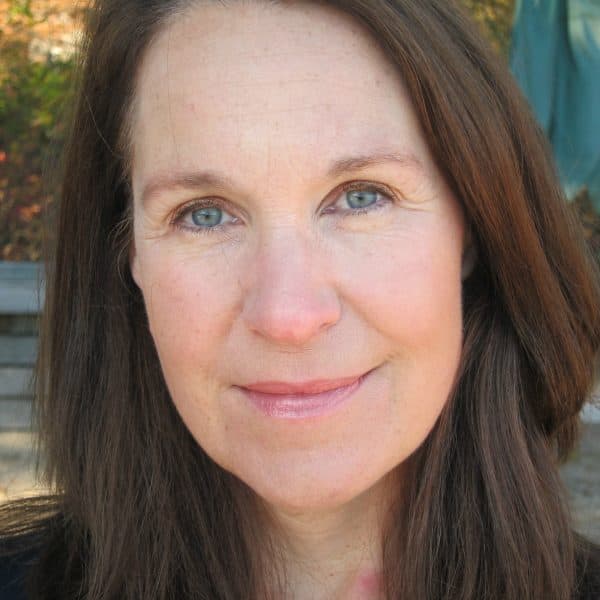 Leigh Gilmore Cognoscenti contributor
Leigh Gilmore is distinguished visiting professor of women's and gender studies at Wellesley College. She is the author of "Tainted Witness: Why We Doubt What Women Say About Their Lives."