Where Elizabeth Warren Went Wrong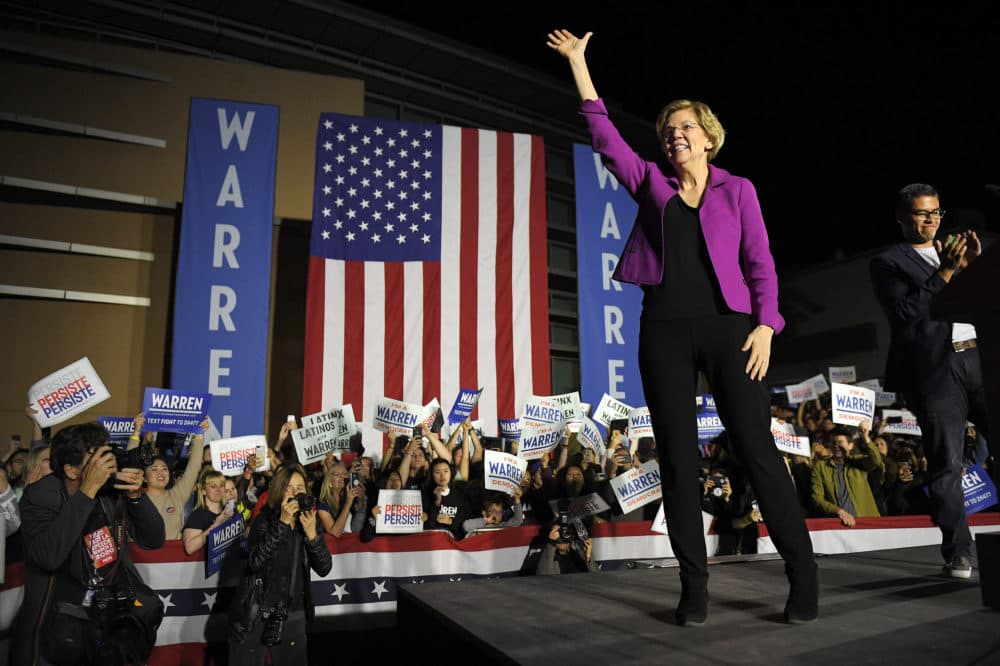 This article is more than 2 years old.
It was only last September when Sen. Elizabeth Warren, after months of dogged campaigning, finally moved ahead of the Democratic field to take the lead in the polls. She had developed a thoughtful plan for virtually every policy problem confronting the country, and her wonkish approach to campaigning was drawing favorable attention. She also seemed to have posed for selfies with half of the Democratic electorate, adding warmth and humor to her public persona.
Warren had to be thinking that the White House was in her grasp.
On Super Tuesday the dream died. The campaign had been in decline for some time and Warren didn't come close to winning a single primary or caucus of the 18 states that have held them so far. She lost the state where she was born, and the state she represents.
What happened? Finer grained and data-rich voting analysis will better answer this question in the months to come, but a preliminary assessment reveals fundamental flaws in Warren's campaign strategy.
It's easy, of course, to critique campaigns after the fact and it's important to remember that only one candidate wins; by definition, everyone else falls short.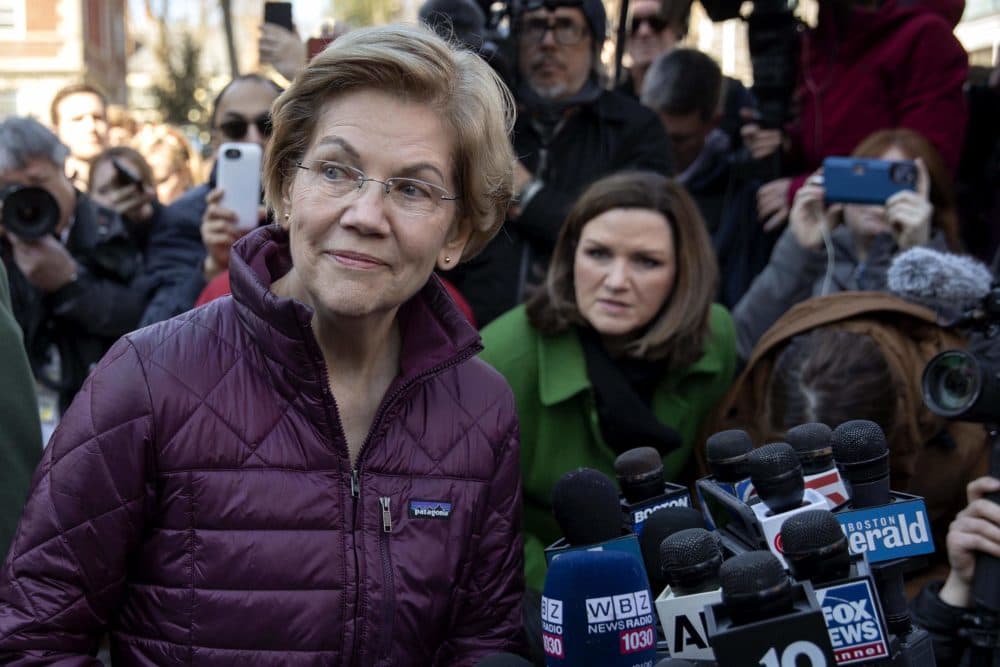 For Warren, there were not obvious errors that she should have avoided, nor any real ineptitude in the way she ran her campaign. She attracted a passionate and significant following and raised tens of millions of dollars from over a million individual contributors.
More than anything else, Warren's campaign failed because her "lane" was blocked by Bernie Sanders. She never figured out how to compete effectively with Sanders for the substantial left-leaning vote in the Democratic Party.
Sanders positioned himself in the liberal lane in 2016 and over the course of the first months of the 2020 campaign, it became clear that his supporters were sticking with him. Warren offered detailed policy prescriptions, while Sanders preached revolution. But she never found an issue that moved Sanders' supporters — and she never struck a theme that was more powerful than Sanders' fiery call for manning the barricades.
In an effort to attract wavering liberals and Bernie supporters who might lose confidence in his electability, Warren heartily embraced Medicare for All. It's a policy that would require a radical restructuring of the American health care system, replacing private insurance with a single-payer government insurance plan.
Given the cost — in loss of congressional seats — Democrats paid for the Affordable Care Act in the 2010 midterm elections, Medicare for All represented a risky position in 2020. Especially because Medicare for All is regarded as far more radical than Obamacare, which was largely designed to add the uninsured to private insurance plans through government subsidies. But it was a lynchpin of the Sanders campaign, and Warren felt compelled to embrace it.
To paraphrase Virginia Woolf, she was now a woman with her own lane.
Political scientists have documented a pattern that emerges in presidential campaigns when a candidate begins to move up in the polls. Such candidates undergo increased scrutiny, and as a result, policy positions, past votes and personal foibles all receive additional coverage. When Warren began to climb in the polls, her Medicare for All stance led to questions about her electability. Would independents and moderate Democrats vote for her, given their apprehensions about this far-reaching reform of the health care system?
Bernie Sanders, of course, didn't receive the same scrutiny, in part because he hadn't deviated from what he proposed in his 2016 run. He was simply pigeonholed as a wide-eyed radical, and Medicare for All was viewed as but one part of his broad agenda for a more equal America. (There's more on the differences in the way Sanders and Warren were treated below.)
Warren tried to differentiate her approach from Sanders, by saying how she'd pay for her Medicare for All proposal, while he didn't. This just made things worse for her as, subversively, it made it appear that she was really serious about making it happen.
When her position began to take on water, Warren backtracked by saying that there would be "a significant transition period" in-between the current system and the new one.
With this shading toward pragmatism, Warren shifted her position on the ideological scale to stand slightly to the right of Sanders. But in doing so, she signaled that she wasn't as left-wing as he was, while, at the same time, she still wasn't moderate enough to appeal to the more middle of the road, suburban wing of the party. To paraphrase Virginia Woolf, she was now a woman with her own lane.
The quickest and most emphatic explanation of Warren's demise has been a charge of sexism. Many point to the way she is often referred to as "schoolmarmish" or described as abrasive. They point to the contrast in the way Bernie Sanders is treated. He shouts angrily all the time and is unyielding in his dismissive manner towards those who disagree with him.
But is there actually any solid evidence that voters reacted negatively to Warren's gender? In a word, yes.
My Tufts Political Science colleague, Brian Schaffner, concluded from his investigation of survey data that "sexism is the most important predictor of whether or not Democrats support Warren."
There are many positives to take away from Warren's campaign and, hopefully, they'll become part of the legacy, along with her missteps. Warren ran a campaign of ideas and she was a passionate advocate on behalf of equality. She built an impressive organization full of idealistic volunteers committed to her inclusive vision of America. And she persisted.