The Virus Doesn't Care About Our Political Preferences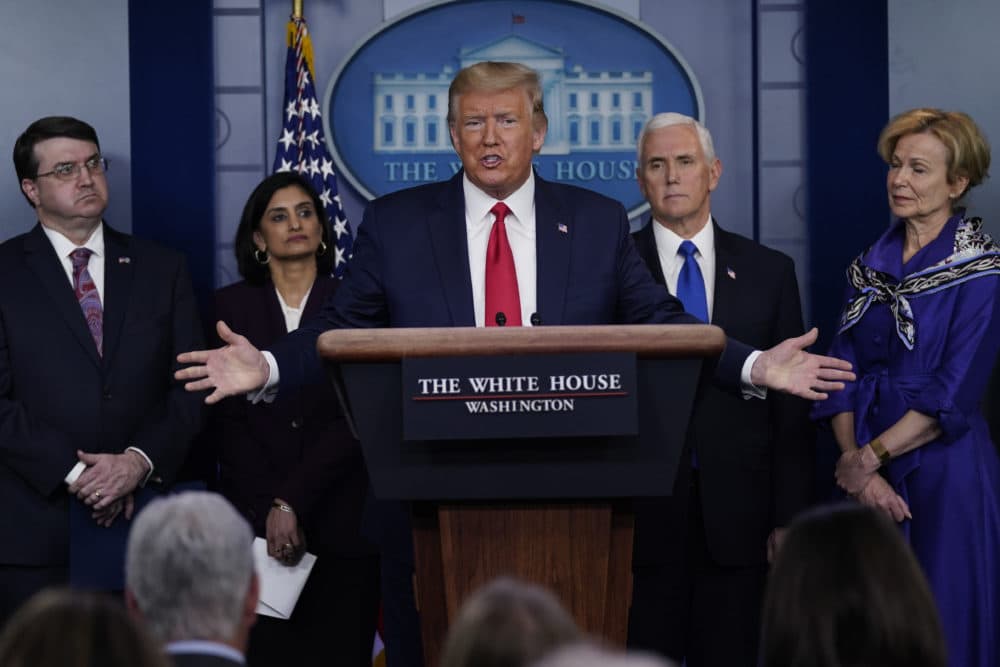 This article is more than 2 years old.
For years I've long admired the bumper sticker on the giant blue Chevy on my block: "Don't believe everything you think."
"I believe this is all by design," wrote a Texas firefighter of the coronavirus in a private 27,000-person Facebook group of first responders who support Donald Trump. "Democrats have wanted to slow down and even kill the economy. It's the only hope they have of beating Trump. Sad and disgusting the depths of shit the Democrats will descend to in order to gain power."
Voicing his agreement with a theory that the virus had been manufactured by the Chinese government in collaboration with the Democratic party to quell protests in Hong Kong, another wrote, "I said that in the beginning. Democrats saw an opportunity to use it against Trump and get rid of older people which they have been trying to do for a while."
Of course, neither man has explained why the Democrats seek to extinguish the economies and lives of people around the world.
The urgent question is not whether we can change them, but whether we can change ourselves.
I don't share these quotes to tar the intellect, politics, or heroism of the tens of thousands of firefighters who are on the front lines in helping sick and vulnerable Americans through the pandemic (and only a minority of whom belong to this group). No, I present them as more corroborating evidence of the profoundly disturbing truth that Democrats and Fox and Trump-trusting Republicans that not only have differing opinions, but are living in different worlds — and behaving accordingly.
In a March 2-3 study, about half of the Democrats surveyed said they were washing their hands more often, compared to about four in 10 Republicans. A Pew Research Center study conducted March 14-16 found that "59% of Democrats and Democratic-leaning independents say the outbreak is a major threat to the health of the U.S. population as a whole; only 33% of Republicans and Republican leaners say the same."
That finding is consistent with earlier research. According to an NPR/PBS Newshour/Marist poll conducted on March 13-14, "In February, a little more than a quarter of U.S. adults believed the coronavirus was being blown out of proportion. Now, that number has risen to nearly 40% of respondents."
What's behind these rapidly changing numbers? The biggest factor seems to be shifting opinions specifically among Republicans. In early February, 72% of Republicans saw the coronavirus as a real threat; by mid-March, that number dove to 40%.
Will that skepticism continue to hold? Much depends on the head-spinning ventriloquism of Fox News, whose rhetoric and analysis have undergone a 180-degree shift. On March 6, the pandemic was nothing but an overblown hoax to defame Donald Trump; by March 13, it was a grave global emergency.
But Fox News is just acting in concert with the edicts of the network's puppet master and audience of one, Donald Trump, whose fabrications continue unabated. He's lied about having rejected the World Health Organization's offer of Covid-19 testing kits. After months of denying the severity or spread of the disease, after repeated assertions that it was contained, controlled, and about to disappear, Trump announced earlier this week that "This is a pandemic. I felt it was a pandemic long before it was called a pandemic."
None of this is news. Fox News will continue to serve as a mouthpiece for Trump, who will continue to fabricate, improvise, and impulsively do whatever he thinks is best for his numbers.
The urgent question is not whether we can change them, but whether we can change ourselves.
We are hardwired for confirmation bias, for the essentially human, non-partisan predisposition to embrace information that corroborates our existing views and filter out or discredit that which doesn't. But our future depends upon some mutually agreed-upon understanding of the facts and the behavioral imperatives we face.
If our feelings about the source of information so profoundly color our belief in it, how can we forge some national consensus about who and what to take seriously, some agreement based on fact and not on conviction?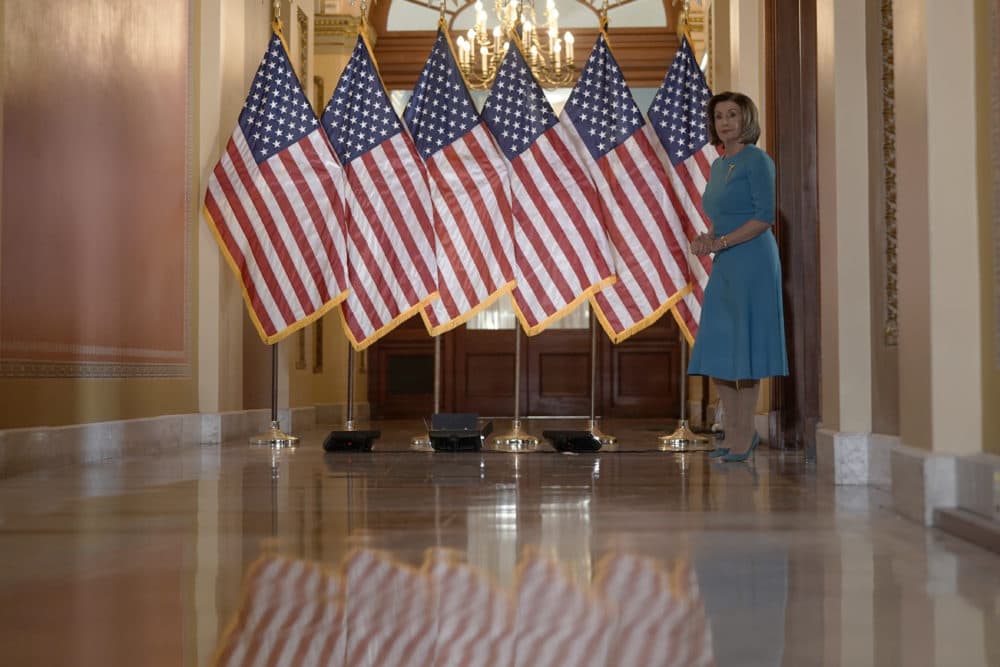 If the Pew Research Center is to be believed — and if they're not, we're beyond all hope — there is some common ground to build on. Though Republicans have greater faith in federal agencies and officials (e.g. Trump, Pence, and the CDC), the majority of Democrats and Republicans alike are confident that CDC officials are doing a good job. And the partisan gap almost disappears when it comes to their confidence in state and local officials.
That's a good start, but sadly, this is not the case when we look at attitudes towards the news media. Seventy-nine percent of Democrats recently surveyed think the news media, in general, has done a good job of covering Covid-19, versus only 59 percent of Republicans. But when asked how well their news sources have done, i.e. the news outlets they turn to most often, the percentage of Republicans approving of the coverage jumps to 77 percent (and to 86 percent among Democrats, a much smaller increase).
And so once again we see confirmation bias in action.
... how can we forge some national consensus about who and what to take seriously, some agreement based on fact and not on conviction?
The big challenge — one that is more urgent than ever — is how to build some common and justified faith in both the accuracy and the prudence of the media, as they inform not only the public but many of the state and local politicians in whom we place our confidence.
We cannot wipe our cognitive predispositions from our brains. But we can demand that major media outlets will return to once again segregating news from opinion and advocacy, rewarding those that do with our eyes, ears, and dollars. We can insist that even our preferred information sources — whether Fox or MSNBC, whether The Guardian or Brietbart — confine themselves to facts and public health advice without partisan leavening, even when those "partisan" statements like "Trump's lying" are fact. In these desperate times, we need to leave our own worlds and converge on a shared understanding of the real world, recognizing that viruses have no party.
Our lives may depend on it.