People Shouldn't Have To Risk Their Lives To Do The Laundry
This article is more than 3 years old.
Our new norm is to be obsessed with cleanliness. We're constantly washing our hands, bodies and our surroundings, but some of us are unable to stay clean without leaving home.
In the CDC's guidance to prevent the spread of coronavirus, one key recommendation is to "wash laundry thoroughly." Many states, including Massachusetts, have included laundry services as "essential services," on the same list as healthcare and waste management.
Yet accessing a laundromat is still challenging for many Americans. Though the exact number of Americans who rely on laundromats to wash their clothes is not measured, the Coin Laundry Association estimates the coin laundry industry to generate $5 billion in gross revenue annually.
That's a lot of quarters.
If you have your own washer and dryer, my guess is that you haven't given much thought to how coin laundromats are distributed across your city or county. You may not also realize that the price of a washing machine in the U.S. is up $86 per unit, thanks to tariffs.
"Unless you are poor or have been, you don't think about the many ways that poverty is very expensive," Keneshia Grant, an assistant professor of political science at Howard University, told me. "For many people, it might not occur to them that folks are looking for ways to wash their clothes, and can't just show up in their basement to or go to a relative's house to do that."
Especially during times of crisis, it is important that policy makers understand nuances around the poverty experience.
Millions of laundromat customers now face a tough choice between going to the laundromat and potentially interacting with someone who has coronavirus, or not washing their clothes and endangering their health in other ways.
How do we protect laundromat customers so they don't have to face this dilemma? Who is helping to ensure that laundry machines inside laundromats are cleaned properly to avoid the further spread of infection?
Furthermore, simply allowing laundromats to stay open may not be enough. In my own work extending public library services to laundromat waiting rooms, I've gotten to know many excellent laundromat owners across the country. Several of them have told me that the pandemic threatens to put them out of business, as people decide to re-wear dirty clothes instead of taking the risk to do the wash. This only exacerbates trends of declining revenues for laundromats in neighborhoods where affordable rental units have replaced luxury condos with in-unit laundry.
Other laundromat owners are closing their stores to protect their workers. "We've just had to close one of our laundromats in the interest of the safety of our employees," Lauren Holland told me about The Laundry Café, a chain of laundromats she works with in Philadelphia. "We don't want to shoot our horse for food."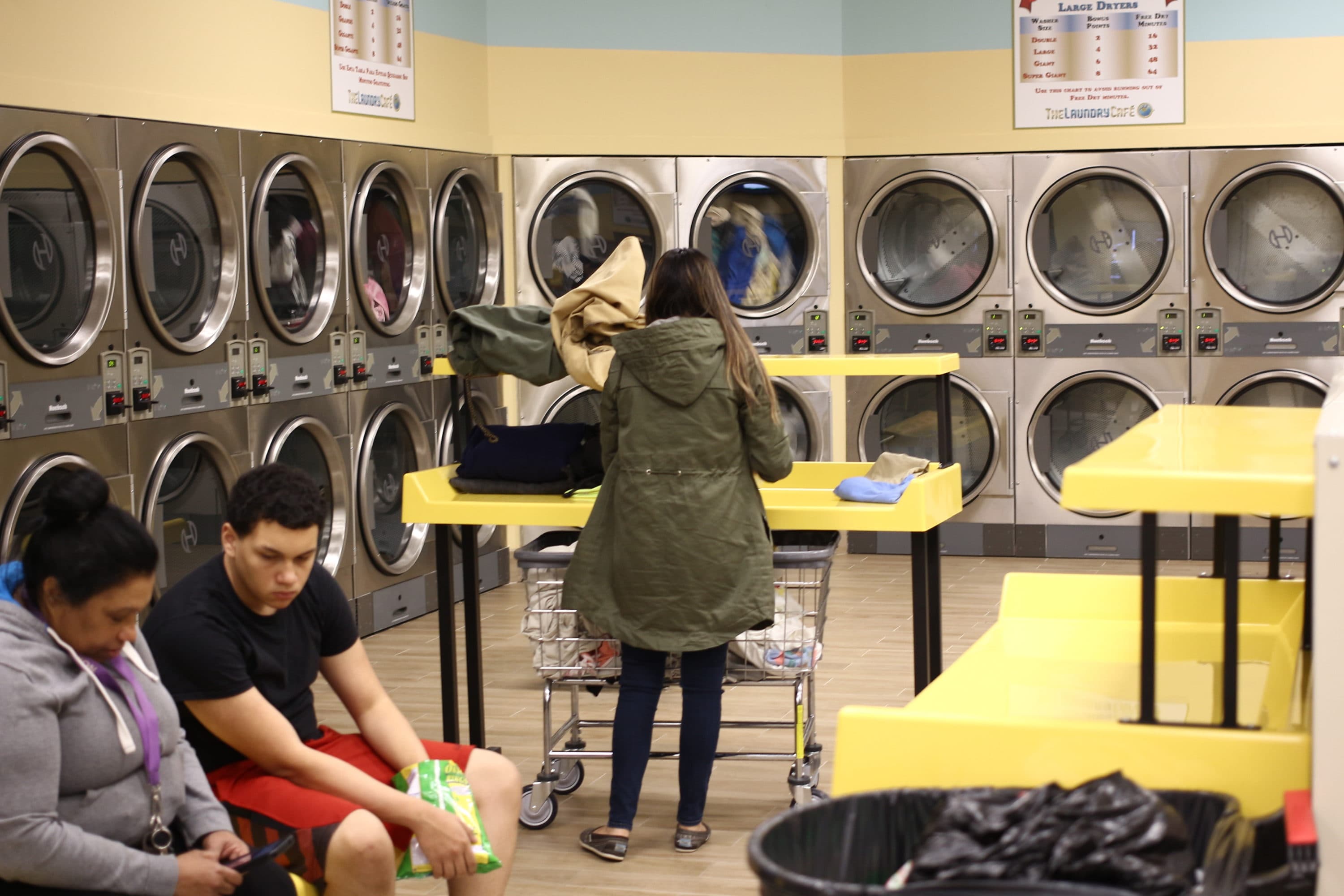 I predict that we will soon begin to see laundromats close their doors for economic reasons, giving rise to "laundromat deserts."
I would not be surprised if millions of people are not able to wash their clothes for six or more weeks. What is normally a critical question of dignity, hygiene, and employment, now raises new challenges for public health during the COVID-19 pandemic.
How could governments help to prevent this outcome? One option would be to follow the example of countries like Germany, which provide loans to low-income families to buy washing machines. But if our government won't offer support directly to individuals, it should buttress laundromat businesses with financial support, to help them maintain cleanliness standards and stay open through the outbreak.
Once we have controlled the spread of disease, it will be important to reflect on the health of our "essential services." Are there enough laundromats in the U.S. and are they accessible to the Americans who need them? Should state and local governments maintain public laundromats?
Especially during times of crisis, it is important that policymakers understand nuances around the poverty experience. Making sure that everyone has access to clean clothes is not only critical for the hygiene and health of people without a washing machine at home, but also for the rest of us who are quickly learning just how interconnected we really are.