What The Pandemic Is Doing To My Boston Neighborhood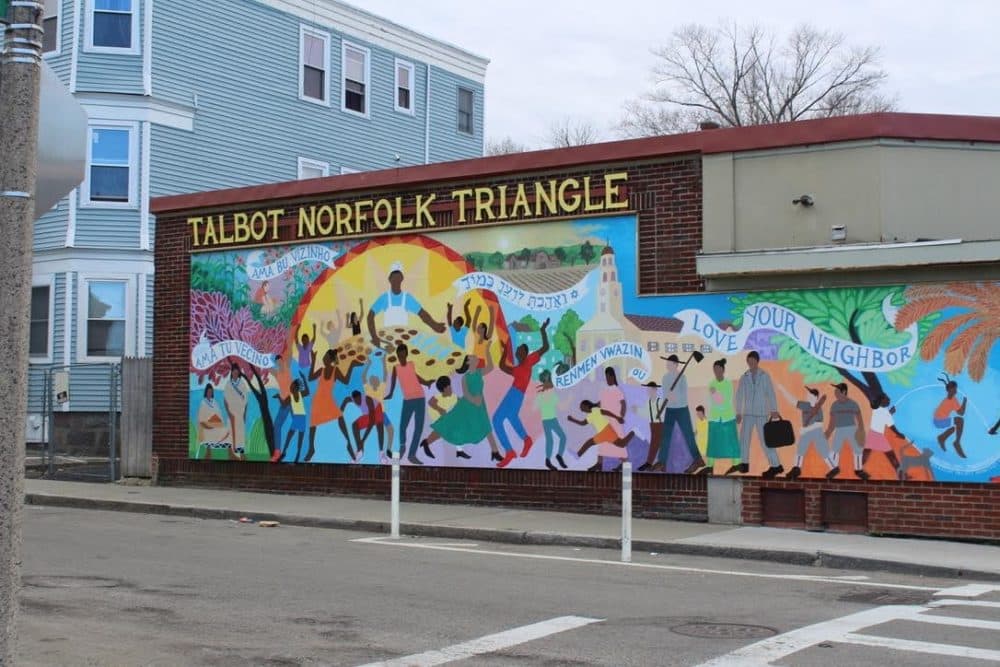 This article is more than 2 years old.
The coronavirus pandemic is disrupting the lives of Americans of every age, race, gender and income. It is taking a toll on our physical, mental and financial health. But it's not hurting all of us equally.
New data has shown us that here in Boston, COVID-19 is infecting black residents at a significantly higher rate. While blacks account for only 25% of the city's population, they account for close to 45% of confirmed cases. This reflects what we've seen nationally. According to the Washington Post, counties that are majority-black have three times the rate of infections and almost six times the rate of deaths as counties that are majority-white. In Chicago, black residents have died at a rate six times that of white residents.
My district, which includes parts of Mattapan, Dorchester, Roslindale and Jamaica Plain, has one of the highest percentages of black residents in the city and is reporting some of the highest rates of COVID-19. The people behind these statistics are my friends, neighbors and constituents. They are often community elders. We eat together, worship together and greet each other on the street. Their deaths are heartbreaking — especially when families cannot even gather to mourn those they have lost.
While blacks account for only 25% of the city's population, they account for close to 45% of confirmed cases.
One constituent just lost both her aunt and uncle. Her aunt contracted the virus as it spread through her nursing home and died. My constituent and her father were not allowed to attend the funeral; they had to watch it on video. Shortly thereafter, her uncle also passed away from the disease. They had to watch his funeral service on video, too.
COVID-19 is laying bare the disparities that have always been present in our society, in the most horrific way possible — disparities in health, economic opportunity and education. Black and brown residents are far more likely to have pre-existing conditions like asthma, diabetes and heart disease that make them more vulnerable to COVID-19. These health disparities are a result of systemic inequities, poverty and institutional racism.
Harry, one of my civic leaders from Franklin Field (one of the poorer sections of my district) recently shared his battle with coronavirus. He's a strong, fit, middle-aged man who seems as healthy as anyone his age. But he suffers from a preexisting condition. He came down with a fever and didn't go to the hospital until his wife forced him to. By the time he went to the Faulkner, he was in desperate need of help — and he received excellent medical care. But he told me the days he spent isolated in a COVID-19 ward were scary. He survived "by the grace of God." Fortunately, for now, he is on a road to recovery.

Others haven't been so lucky. One resident I spoke to recently told me about his 85-year-old mother, who was tested for COVID-19 at her annual physical. She didn't receive her results until seven days later; she died that same day. Her son, still in anguish, is now worried about his entire household of six.
Another challenge that residents of my district face: they are far more likely to work in jobs where they don't have the option of working from home. They are wage workers, city employees, first responders, nurses, home health aides and bus drivers. Their jobs, by definition, put them at greater risk.
Consider Trena, who works for the MBTA. Since the coronavirus outbreak began, she's gotten up every day and gone to work, suppressing her fear of getting sick to ensure that other essential workers get to their jobs or even to a store to food shop for their families. "Love and treat your fellow man as you want to be loved and treated," she told me.
Through all of the struggle, heartbreak and disruption, we've seen how strong and resilient our community is when we come together.
Their deaths are heartbreaking -- especially when families cannot even gather to mourn those they have lost.
Elisa and Vivian Girard, for example, owners of the Homestead Cafe in Fields Corner, had to close their doors several weeks ago. The Girards launched a fundraiser to support their employees (most of whom also live in the neighborhood), baking bread from their home kitchen and hand-delivering a loaf to anyone who makes a donation. The Girards are providing hope, inspiration and exemplifying that our communities can come together, even as we are forced to physically distance.
When the pandemic is over, our community will work to heal itself. When I praise and worship in church, I'll think of the residents we've lost and the families left behind. When I visit our local senior centers, I'll remember those who are no longer there to share some wisdom or a laugh.
My hope is that when we reach the other side of this crisis, we will decide it's time for action. We will decide that it is no longer okay for some of our fellow Americans to be more at risk of dying simply because of the color of our skin.
A "return to normal" will do nothing to eradicate existing inequities or do better for our communities of color.