The USPS Is Always There For Us. It's Time To Return The Favor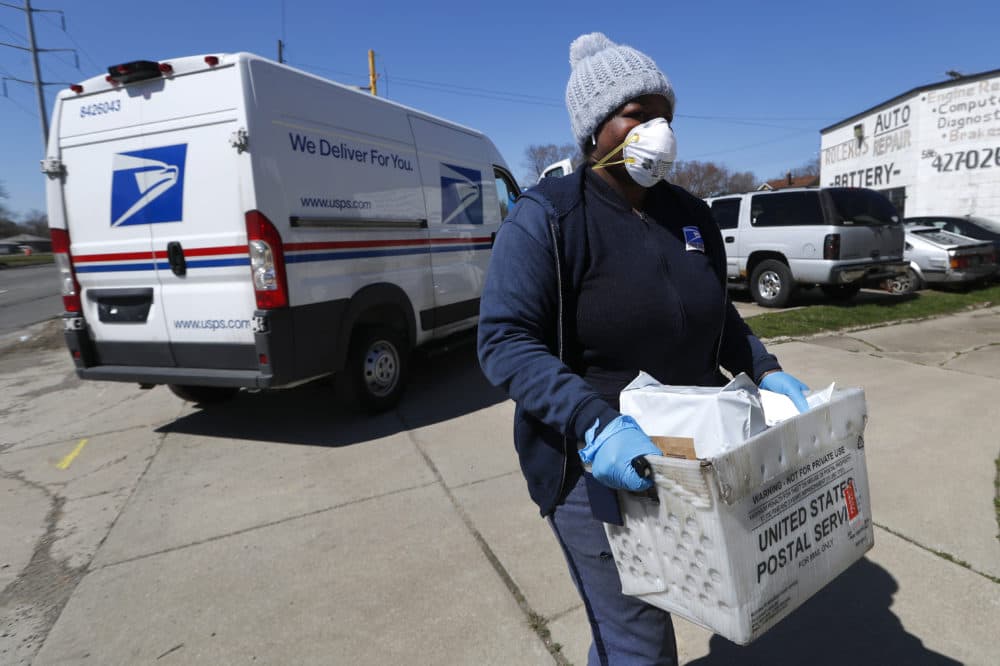 This article is more than 2 years old.
The COVID-19 pandemic continues to wreak havoc on workers, families and our communities — revealing and exacerbating many of our nation's deeply entrenched social and economic inequities.
More than 30 million workers have had to file for unemployment and millions more continue to risk exposure to the virus as they provide our nation with critical goods and services. This virus and its economic impact have shed a glaring spotlight on the challenges facing working families across the nation.
The 600,000 workers of the United States Postal Service, one of the essential workforces on the frontlines — urgently need Congress to provide the necessary resources so that the USPS can remain afloat and so that postal workers can continue to do their jobs safely and maintain the vital public service they deliver to our communities.
The contributions of our essential workers cannot be overstated. From the frontline healthcare teams — the doctors, nurses, EMTs, respiratory therapists, janitorial and sanitation staff — who make great care possible and save lives — to the nursing home workers and home care aides caring for our most vulnerable, along with grocery store clerks, pharmacy techs, bus drivers and others who keep our supply chain intact. Employees of the USPS must be included on this list of workers who deserve our praise, appreciation and support.
Long before COVID-19, the USPS played a vital role in our healthcare system, handling 1.2 billion prescription drug deliveries each year, nearly 4 million each delivery day, along with millions of lab tests and essential medical supply shipments.
Employees of the USPS must be included on this list of workers who deserve our praise, appreciation and support.
Now that we find ourselves in the midst of this unprecedented pandemic, the USPS plays a critical role in our fight against the virus, delivering millions of pounds of personal protective equipment (PPE) and vital supplies to hospitals, food banks, essential businesses, along with key deliveries to consumers with medical conditions that dramatically increase their risk when leaving home.
The USPS also plays a crucial role in carrying out key functions of our democracy. A safe and secure election this fall will rely on the USPS to safely deliver ballots by mail across the country.
The postal service remains one of the largest employers in all 50 states, offering union jobs and livable wages to millions of our nation's veterans and communities of color. Despite being entirely funded by postage sales, offering the most affordable means of delivery and reliable service to urban and rural communities alike, corporate lobbyists and politicians have continued to attack the USPS — pushing for privatization and forcing workers to do more with less — even in the midst of this unprecedented crisis.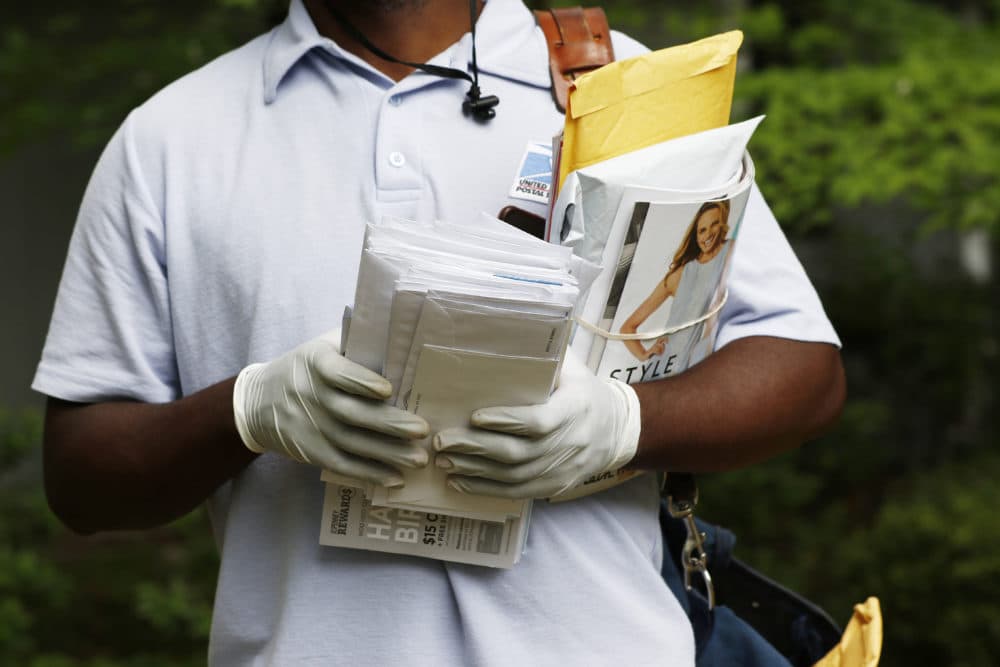 As members of Congress, we join workers at the USPS in saying "enough." We are calling for commonsense measures that will help protect the public, postal service employees and the viability of the USPS.
We urgently call for an emergency funding infusion to stabilize USPS finances and to fund paid sick days, family leave protections and hazard pay.
Unfortunately, each COVID-19 response package passed thus far by Congress has failed to include meaningful resources for the USPS. And while delivery of aid and medical supplies remains robust, many discretionary mailings (things like letters and advertisements) have declined suddenly and precipitously, jeopardizing funding for the most essential functions of the already cash strapped USPS. The situation has never been more dire. Without emergency aid, the USPS is set to run out of money by October.
The time to act is now. Congress must take urgent action to include these measures in the next stimulus package.
The USPS has been there for our nation and our communities when we have needed them the most.
Now, the postal service needs us.