40 Years After My Bone Marrow Transplant, I'm Isolating Again. This Time, I'm Not Alone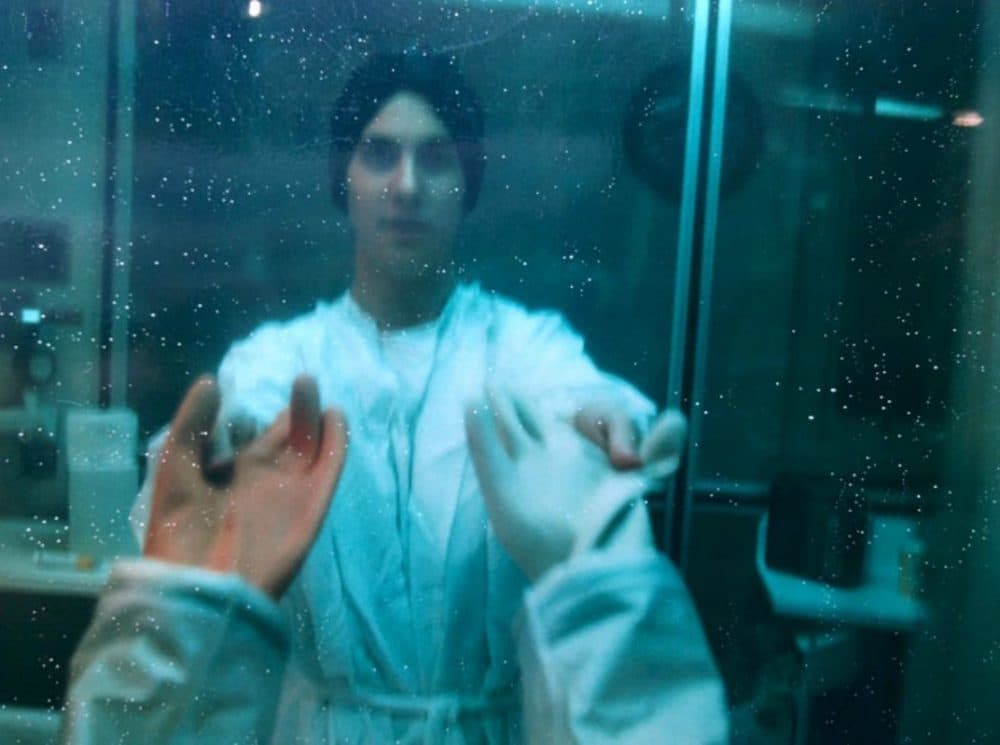 This article is more than 2 years old.
Several nights ago, I woke up to a spinning room and nausea. I recovered quickly; I think it was a reaction to something I ate. But the brief incident sparked feelings of claustrophobia that are all too familiar to me. Living inside this weird pandemic bubble in 2020, a bubble that has no discernible membrane except the four walls of my house, is not unlike the three months in the winter of 1979,  when I lived in a hospital isolation room, when my prince of a brother donated his bone marrow and saved my life.
Once again, as before, I am masking up, wearing gloves, sanitizing. I know this routine. I've lived it, but not with others. Not with the whole world.
Back then, I had just graduated college. My hospital room, which we called The Flow Room (short for laminar air flow room) was about 8 by 10 feet and designed to protect me from other people's germs. The sterilized room had a tiny window that looked onto a parking lot. I could see a patch of daylight and someone's car fender. There was nothing else to gaze upon, so I had to find ways to distract myself from the reality that I had only two options for getting out of that room one day: either alive or dead.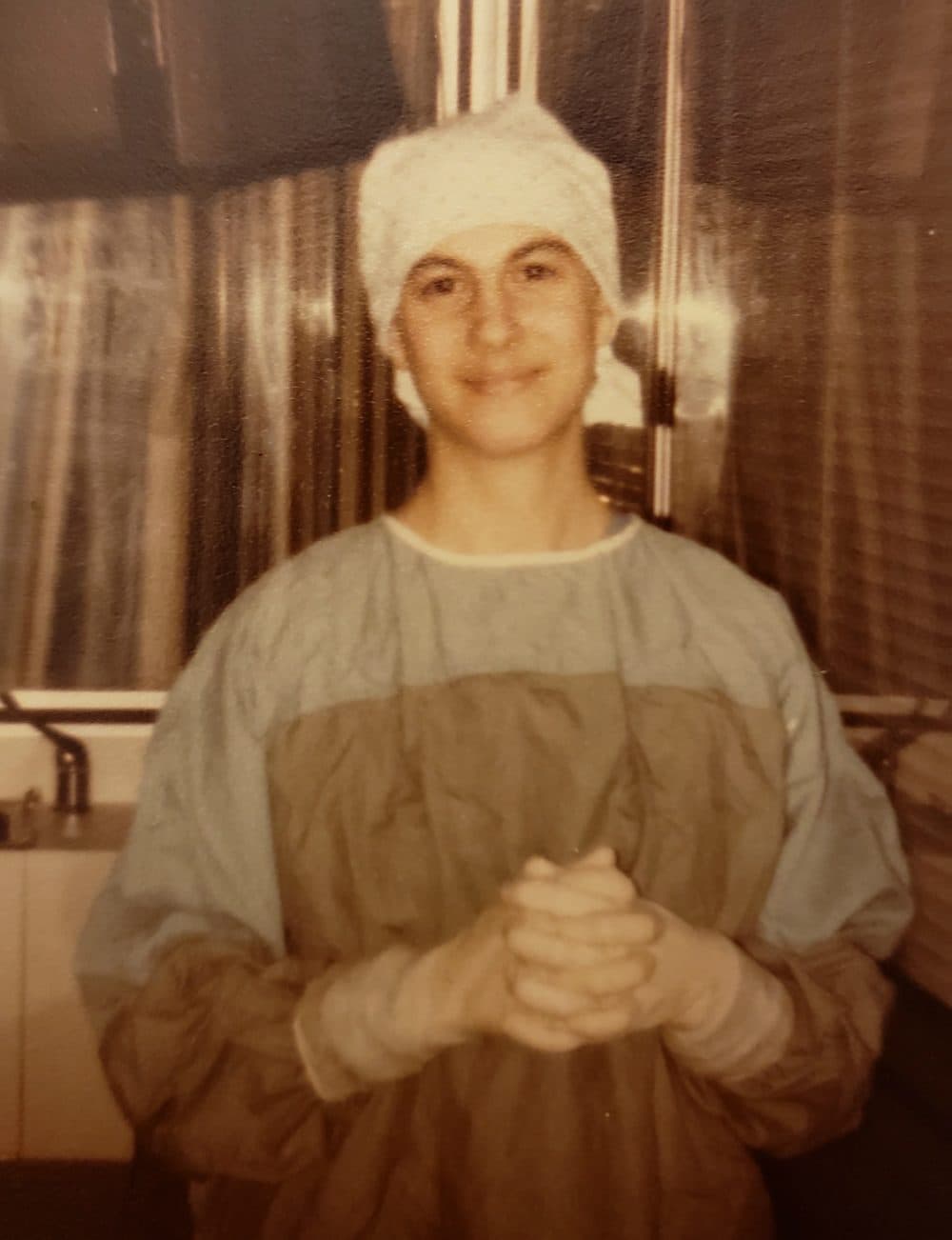 In the critical care unit, I got lethal doses of chemotherapy to destroy what remained of my malfunctioning bone marrow. In essence, my doctors killed me to save me. And it worked. I got through the initial tough days of nausea and flu-like symptoms. After that, my hair fell out, but I knew it would grow back. I started to feel well. I could get out, as long as I didn't get any infections. As long as my blood counts went up. As long as my immune system matured. But the timeline for all that happening, was terribly unclear. I was among the first hundred in the world to get a bone marrow transplant for aplastic anemia, a rare blood disorder. My doctor said it could take two, three, five months. We would have to wait and see. This waiting became a mental game, similar to what we are all living with today because of COVID-19 — waiting to get back to jobs, waiting to hug our elderly parents, waiting to return to the things that make us feel alive.
In my hospital room, thinking too far ahead could flood me with hard-to-breathe waves of depression, hopelessness and boredom. So I tried not to think beyond the tasks of the day, and routines: my morning bath, reading, listening to music, writing in my journal, breakfast, lunch, the daily visit with my primary nurse, who became my friend; the nightly visits and card games with my mother, and the TV shows I watched at night: "Colombo," "Animal Kingdom," and "The Golden Girls." The next morning, I'd start over. How long would this go on? No one could give me a definitive answer. It felt endless.
How long would this go on? No one could give me a definitive answer.
I talked on the phone with friends and my boyfriend. Another week would pass and, despite my effort to stay positive, the heaviness in my head would return, making it hard to talk to people. During those harder days, I told the nurses not to let anyone visit me. Post a sign, I told them. No Visitors Today. I needed to be alone. In those darker moments, I felt like a bug in a glass jar, the lid screwed on. I was trapped, yet everyone could see me. I understood why animals paced in their cages. I began to pace. Every day, in circles. Listening to music. I paced. Thankfully, the heaviness evaporated after a few days. Maybe I just needed to give myself a rest from positivity, which is an unnatural state to sustain all the time. I resumed seeing visitors and talking on the phone. But I continued to pace. It calmed me down.
I was not allowed to touch, let alone hug, anyone in the flow room. I lived behind a plastic barrier. Day after day, week after week, month after month — people came to visit me on the other side of a plastic curtain and then they went home and drove away in their cars while I remained inside my 8-by-10 see-through box. It grew tiresome, as it is today, to live with the constant, unrelenting need to maintain social distancing, wear masks, wash hands, wipe things down, sanitize — to wait to be released.
Perhaps the one, big significant change I feel now is that I am not the pariah, the oddity I was back then. I am not the bug in a glass, the wild animal in a cage. No one had heard of my disease — or understood what a bone marrow transplant entailed. Today, everyone knows about COVID-19. I am just like everybody else. And, strange as this is to say, I am comforted by this. I am isolating, but this time, I am not alone.