Don't Think Racism Is Baked Into Our Culture? Just Look At BU's Beloved Mascot, Rhett The Terrier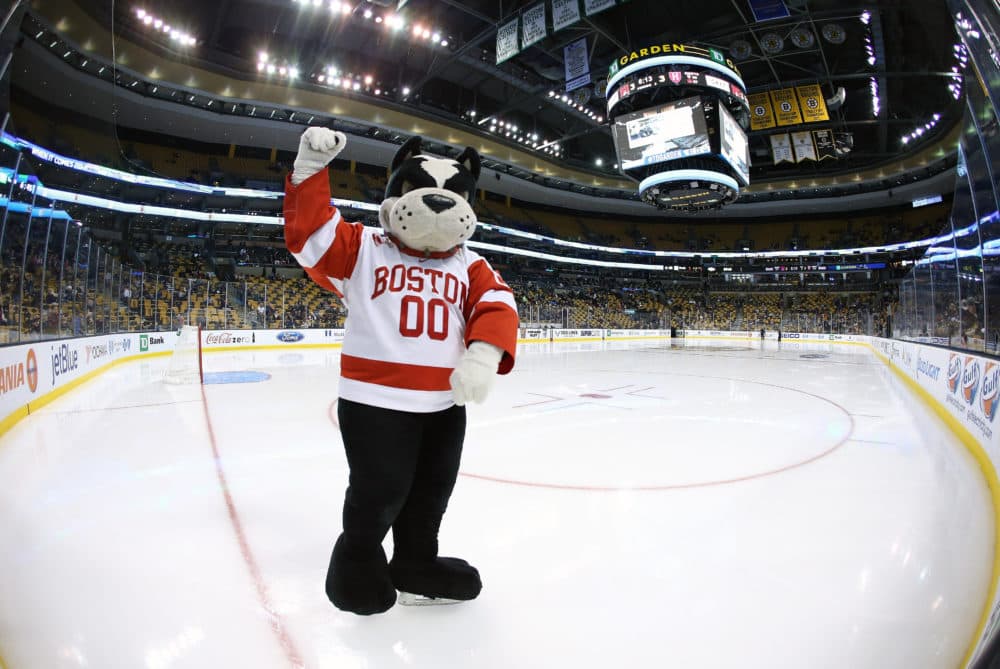 Recent debate over Boston University's plan to consider changing the name of its mascot — the terrier, Rhett — focuses on the wrong question and diverts attention from those systems and cultural practices that have allowed white supremacy to continue. Instead of asking "do we keep the name or change it?" we ought to ask "how did we get here?"
In other words, how did a progressive-thinking northern university end up with a mascot named for a character from one of the most successful pro-Confederate, and racist, romances in American culture?
It's a question that can tell us a lot about our complicated history, a history that has often maintained white supremacy by keeping it hidden, just below the surface.
The legend of Rhett suggests that soon after the publication of Margaret Mitchell's wildly popular 1936 novel, "Gone With the Wind," someone had the idea to name BU's mascot after the central male character in Mitchell's book. At the center of the novel is the tempestuous romance between plantation mistress Scarlett O'Hara and the roguish blockade runner, Rhett Butler.
Since scarlet was BU's official color, the case for naming the mascot hinged on the idea that "no one loves Scarlet(t) more than Rhett." Indeed, it's hardly surprising that BU would make that connection since the Rhett-Scarlett romance was precisely what made Mitchell's book, and the subsequent movie, so popular. It's what kept readers on tenterhooks and it's what captured the attention of the movie-going public in 1939 and 1940. The picture of Vivien Leigh's Scarlett embracing Clark Gable's Rhett became one of the most enduring and iconic images in Hollywood history.
And yet that romance was constructed out of the fabric of white supremacy. Rhett is drawn to Scarlett's spirit, especially her fierce dedication to her family's home and plantation. But Mitchell manages to convince her readers that this is a beautiful and idyllic place, where harmonious relationships prevail between white masters and enslaved Blacks, where Scarlett herself has apparently developed a warm and special rapport with those she holds in forced bondage. A veil of romance clouds any suggestion of the real violence and exploitation that stood at the heart of the slave plantation system.
Rhett's romantic charm lies in the slightly dangerous air of mystery that clings to him, including his efforts to skirt the Union blockade so he can bring trinkets and luxuries to white southerners. Part of Rhett's mystery, too, rests on violence. Audiences get a picture of that violence when, towards the book's conclusion, he brutally attacks Scarlett in an act of marital rape. Before that, there are indications of racial violence, including the story that Rhett had "killed this darky who had insulted a white woman."
It's worth taking a minute to ponder that phrase, an almost off-hand suggestion that a man's life had been taken because of an "insult," a phrase that reverberates in a long history of racial terror and lynching, encompassing such horrific incidents as the 1921 Tulsa race massacre and the murder of the 14-year-old Emmet Till. In the case of Rhett Butler, though, it's a calculated move on Mitchell's part, one that entwines a white supremacist plotline with the romantic appeal of her novel's leading man.
Later in the book, when Scarlett herself is threatened by a Black man and the white men in Scarlett's community don the robes of the Klan to retaliate, Rhett helps the KKK men evade their Yankee enemies. Again, the plotline is unmistakable: the more Rhett Butler wears the mantle of white supremacist violence, the more he emerges as a worthy romantic lead, even for the ever-fickle Scarlett O'Hara.
[T]he more Rhett Butler wears the mantle of white supremacist violence, the more he emerges as a worthy romantic lead, even for the ever-fickle Scarlett O'Hara.  
Of course, none of this is obvious, or even visible, when we look at the friendly Boston terrier mascot who appears at BU athletic events or on BU mugs or notebooks or t-shirts. Not only is the white supremacist message of "Gone With the Wind" hidden by the Rhett-Scarlett "romance," but Rhett the racist is further hidden in the image of a cartoon dog, a dog who has become a critical symbol of the BU brand.
All of which is to say that I understand, completely, that many people would be reluctant to rally around a campaign to rename this beloved mascot. I sympathize, too, with the argument that the fight against racism, in this nation and at Boston University, encompasses so much more than a fight over Rhett. I would also deplore any attempt by BU to deflect attention away from the hard work of addressing systemic racism by focusing on Rhett. Yet, it's certainly worthwhile to take some time to think about this problem, to do the work of "educating students to be reflective, resourceful individuals," as the university's mission statement explains.
Whether BU changes Rhett's name or not, it's a moment that can teach us just how deeply racism and white supremacy is baked into our culture, sometimes in ways that make it hard to even find the source of the problem.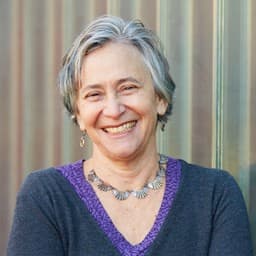 Nina Silber Cognoscenti contributor
Nina Silber, a Boston University professor, has authored numerous books on Civil War history and is on the Council of Scholars Coalition for the Civil War Sesquicentennial.