Trump Wished Ghislaine Maxwell 'Well.' For Abuse Survivors Like Me, The Injury Is Profound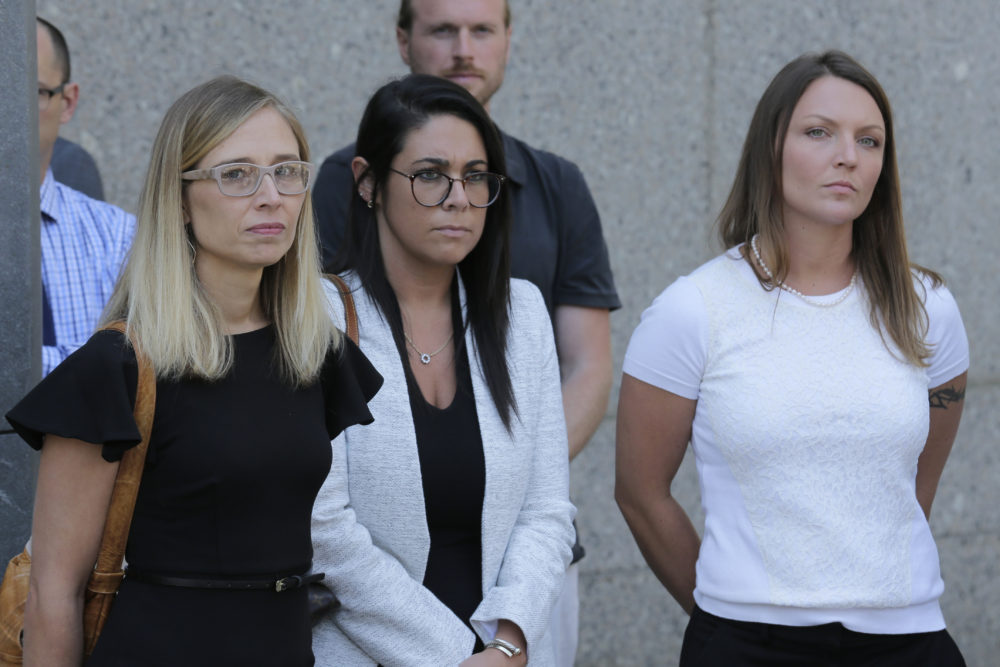 This article is more than 1 year old.
"I just wish her well, frankly."
The words by President Donald Trump to Ghislaine Maxwell hang in the air like a thick fog of insecticide, leaving every survivor of child sexual abuse and victim rights advocate choking on the outrageousness of his cold insensitivity. I, too, am peeling back the thin casing of the real message, and am aghast.
Insult aside, the injury is profound. Trump's words are an unambiguous nod to Maxwell and all sexual predators of children. More specifically, it is a signal to those powerful men who directly and implicitly participated in the sexual abuse of multiple young girls by Jeffrey Epstein. Those six words have one objective — quiet the singing canary.
Here's some advice, Mr. President: Read the indictment of Ghislaine Maxwell. The federal charges detail the manipulative befriending and grooming of the minor victims. Maxwell, the alleged accomplice of Jeffrey Epstein, carefully picked these young teenagers and methodically prepared them before offering them up for Epstein to abuse. There are photos, so that should help keep your attention. These are serious crimes with a possible sentence of 30-plus years.
Maxwell's arrest was a significant moment for the many underage victims of Epstein's extensive sex trafficking operation, as well as all survivors of child sexual abuse. As a survivor, I know well the years of trauma, shame and pain that victims face. I cannot imagine the leader of the free world offering my abuser well wishes. As the #MeToo movement has shown, fighting against those with power and affluence is not easy, but justice calls upon us to respond, especially for those forgotten in this "she said" movement: children.
We know the problem: Child sexual abuse is a national epidemic. We now understand the extent of this serious societal issue and we understand the effects on victims. They experience depression, anxiety, PTSD, suicidal ideations, sleep disorders, eating disorders, reduced academic performance, behavioral issues, employability problems, relationship struggles and substance abuse. We also know how these effects on victims burden the systems within our society — educational, medical, social services and the penal system.
I cannot imagine the leader of the free world offering my abuser well wishes. 
We also know the solution: Stronger laws and the reformation of statutes of limitation for child abuse, including so-called "window legislation," which gives survivors of child sex abuse blocked by statutes of limitations a set period of time to file lawsuits. Although statutes of limitation serve a purpose for some civil wrongs and crimes, the sexual assault of children should not be one. Because of the fear, shame and pain, most survivors do not come forward until they are well into adulthood: The average age is 52. Many carry their enormous secret to their grave. This means that by the time a survivor finds the courage and strength to speak up, it is often too late. The doors to justice have closed. The arbitrary time limit serves the sexual predator — not the victim, and certainly not society. Window laws allow survivors, otherwise barred by archaic statutes of limitation, to seek justice and hold their abusers accountable. They are a way to revive claims that have died, deaths of silence caused by the horrific acts of the abusers.
Since 2003, 17 states and the District of Columbia have passed revival window legislation and many others have extended their statutes of limitation for child sexual abuse. Vermont is at the top of the class. The state's legislation eliminated the statute of limitations altogether and opened a permanent window. Last year alone, New York, Montana, Arizona, New Jersey, North Carolina, California and Washington D.C. passed two-year window legislation. Some states, including Delaware, Hawaii and California, have increased their windows more than once. And New York's legislature passed a one-year extension window, a bill waiting for Gov. Andrew Cuomo's signature.
The lawmakers in these states hardly wish child sexual predators and sex traffickers well. Quite the contrary: They seek to expose those who prey on children, especially those who use their money and position to shut people up. There is no political safe base. You either stand with survivors or with sexual predators. Unlike the president, these state leaders stand firmly with children and victims. Bravo to them.
Mr. President, since you are being "frank," I have a question: How about the children? How about the hundreds of young girls, many who were still wearing braces when they were allegedly abused? Some of them were as young as 14.
What do you wish for them?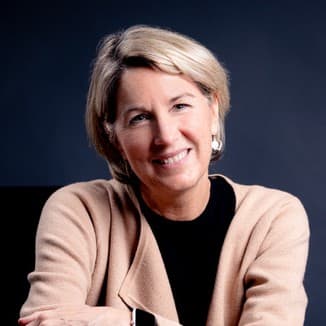 Kathryn Robb Cognoscenti contributor
Kathryn Robb is the executive director of CHILD USAdvocacy and a lawyer. She specializes in legislative advocacy, child protection laws and SOL reform for victims of sexual assault in all 50 states.