Enough With The Kennedy Dynasty Hot Takes. Joe Lost Because He Was Impatient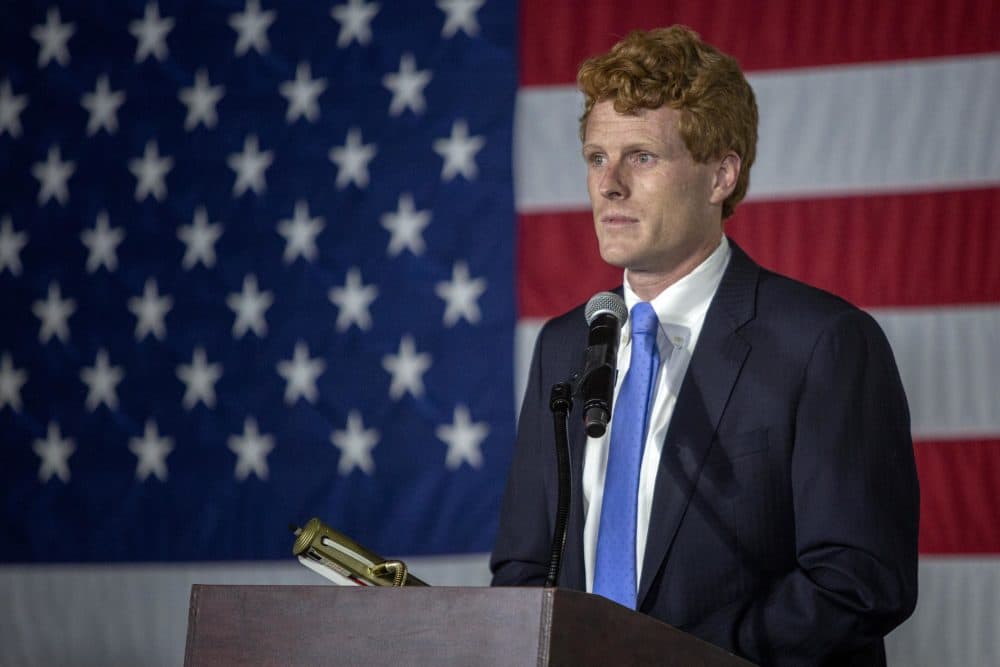 This article is more than 1 year old.
Bobby wasn't on the ballot. Neither was Jack. Or Ted. Joseph Patrick Kennedy III lost his presumptuous race for the U.S. Senate all by himself.
A promising but impatient young man's sense of entitlement took a drubbing, not the Kennedy legacy, when Senator Ed Markey beat back his Democratic challenger on Tuesday. "This isn't a time for waiting, for sitting on the sidelines," Kennedy said when he launched his upstart campaign a year ago, leaving mystified voters wondering when a seat in the U.S. House of Representatives had become "the sidelines."
That certainly was not Kennedy's pitch in 2012 when he defeated a crowded field to replace Barney Frank, the retiring Democratic congressman from the much-amended district once represented by his father Joseph Patrick Kennedy II, his great uncle John Fitzgerald Kennedy, his great-great grandfather John "Honey Fitz" Fitzgerald. Joe's reputation then, born of a stellar academic record at Stanford and the Harvard Law School, was of a charming but sober Kennedy, more interested in issues than in the spotlight his family name invariably attracts.
By most measures, he fulfilled those expectations during four terms in the House, doing yeoman's work on health care, immigration, disability rights and a host of fields first plowed by previous generations of Kennedys in public service. He was the antithesis of a showboat, attracting fewer comments about his charisma than about his melting lip balm and awkward delivery when he offered the Democrats' rebuttal to Donald Trump's State of the Union speech in 2018.
He made that speech from Diman Regional Vocational Technical High School in Fall River, underscoring the Kennedy scion's commitment to the hardscrabble corners of his district. Like his grandfather, Robert Francis Kennedy, he championed the poor and the working poor, people with struggles he would never encounter in his own cosseted life or in the lives of most of those he knew at Harvard and Stanford or in Hyannis Port.
He overreached when he tried in this race to paint himself as the true man of Massachusetts and the incumbent a creature of Washington, based on where they spent the most time in residence. It was an odd argument, given that RFK launched his own bid for the Senate from New York in a Long Island house he had only just purchased. Markey does, indeed, own a home in suburban Washington, as did Ted Kennedy during his long tenure in the Senate, but Markey lives, as well, in the small house in Malden in which he was reared in modest circumstances.
In his impatience for higher office, Joe Kennedy abandoned his own best instincts to tap at last into the vein of entitlement that has been a hallmark of the clan...
That argument by Kennedy invited parody when his campaign issued a press release targeting Markey as an absentee senator. "Strangely the towns/cities of Stoughton, Blackstone, Dana, Dudley, Enfield, and Prescott do not exist in Markey's Massachusetts," it read. Dana, Enfield and Prescott, of course, have been underwater since the 1930s when the state flooded the Swift River Valley to create the Quabbin Reservoir.
This race was never about where Markey lived or how he voted. He is Kennedy's ideological twin. If Markey once opposed abortion, well, so did Ted Kennedy. If he voted for Clinton's crime bill in 1994, well, so did Ted Kennedy. The sole rationale for Joe Kennedy's candidacy was that Markey, at 74, was too old, an argument one cannot imagine him countenancing in 2006 when he campaigned for Uncle Ted as the Liberal Lion made his final re-election stand at the same age. Ted Kennedy died in office three years later, his 47th year representing Massachusetts in the Senate, the lone brother to live a life not cut short by war or an assassin's bullet.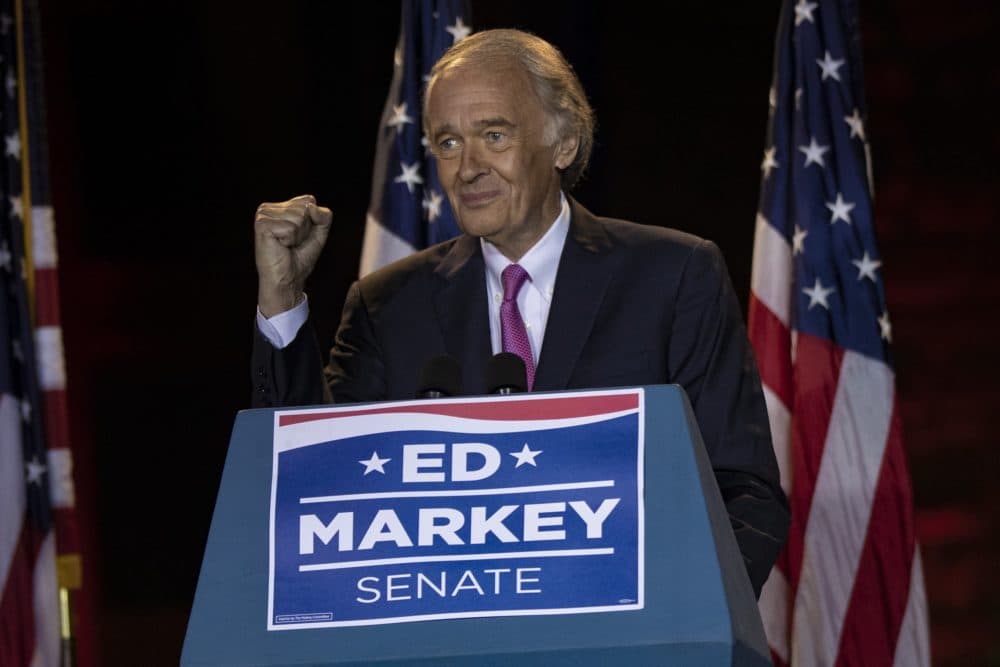 In his impatience for higher office, Joe Kennedy abandoned his own best instincts to tap at last into the vein of entitlement that has been a hallmark of the clan since Joseph P. Kennedy, the former US ambassador to the Court of Saint James's, engineered JFK's congressional win in 1946. A mere six years later, after an undistinguished career in the House, Jack Kennedy ended the run of another Massachusetts political dynasty by defeating Republican Senator Henry Cabot Lodge, Jr. the man whose grandfather and namesake had defeated Honey Fitz, JFK's grandfather and namesake, for the same office in 1916.
Joe Kennedy had looked to be a man who could wait his turn, to build a record of accomplishment in the people's House, something Ed Markey did. He won his Senate seat after 37 years in the House in a special election when President Barack Obama tapped Senator John F. Kerry to be his secretary of state.
Kerry, too, knew the value of patience. When he arrived in the Senate in 1985, he learned how large was the shadow cast by Ted Kennedy. When Kerry strayed too far from his subordinate role, he was labeled a grandstander, nicknamed "Live Shot" if his television appearances were deemed too frequent for a junior senator.
Kerry learned to bide his time. Joe Kennedy did not. The result of his hubris is that Massachusetts loses a congressman it would have preferred to keep, and the days of political dynasties in Massachusetts recede further into history.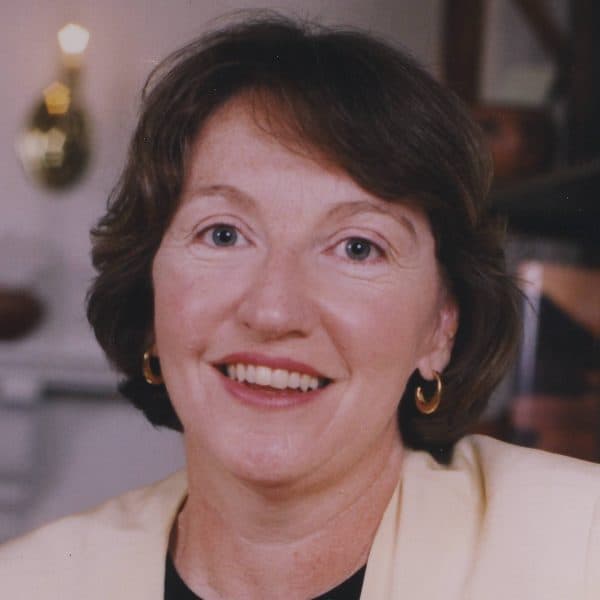 Eileen McNamara Cognoscenti contributor
Eileen McNamara teaches journalism at Brandeis University. The author of a biography of Eunice Kennedy Shriver, she won a Pulitzer Prize as a columnist for The Boston Globe.