Stop Yelling At College Kids Like Me About COVID-19. Instead, Ask For Our Suggestions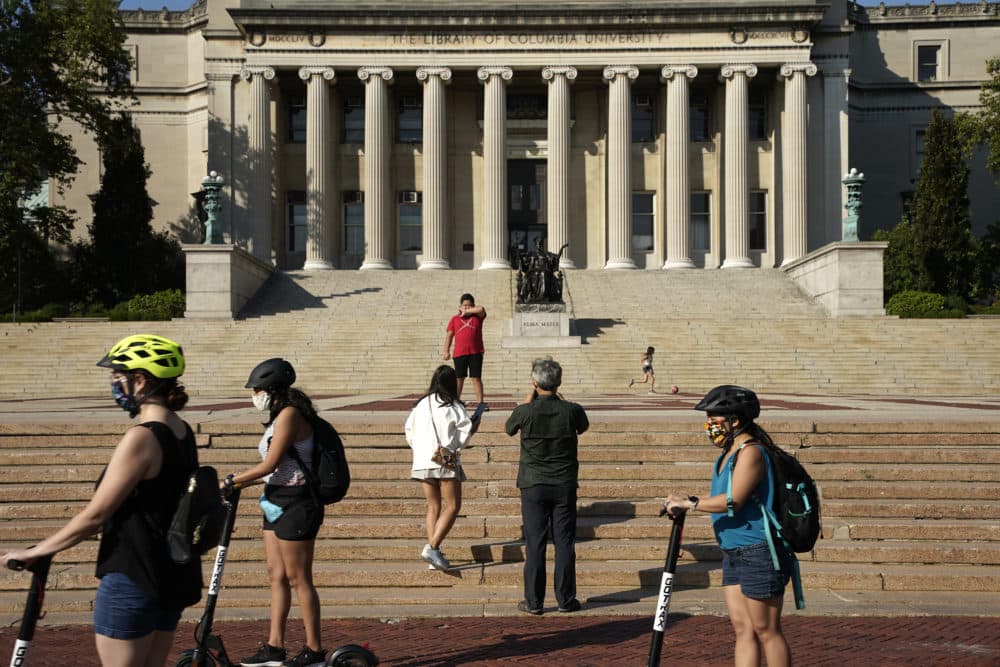 This article is more than 1 year old.
After months of speculation about whether or not colleges could reopen successfully, the moment is here — and it's not going well.
Administrators are going viral for admonishing students and students are making headlines for flouting public health advice.
Spikes in COVID-19 and last-minute changes in plans weren't inevitable, but have become increasingly likely for a reason not enough people are talking about: the lack of student input to university public health plans.
Hear me out.
I am a senior at Dartmouth College, so I am particularly invested in this issue. I want to have a class discussion that doesn't take place over Zoom. I want to go apple picking with friends, some of whom I haven't seen for more than a year. I want to lead practices for the Triathlon Club. I want to know what my senior year will look like.
For the past six months, I've been eagerly reading every word of every email from administrators about the year ahead. But I don't think they've been doing a very good job.
Too often, instead of engaging students, they admonished us for the actions of a few. In April, a dean forwarded the entire student body an email message from an alumnus who had a negative interaction with a few students who had remained in Hanover after the campus locked down:
"I love Dartmouth — but I have never been so disappointed in being associated with the College. As you know, people are dying, and to see these kids not giving a crap about their fellow humans... I am disgusted and so sad..."
It felt like the perspectives of the majority of students were rarely represented. So, I tried to showcase the voices of students myself.
I organized a group of my peers to conduct a research study to help determine how Dartmouth could best support student compliance with public health guidelines. We spoke with 11 groups of students and summarized our findings to share with the campus community.
Listening to my peers during our focus group interviews was inspiring. I expected to hear frustration and anger. Instead, the majority of students we interviewed were excited to finally have their voices heard. And they had creative ideas for how the administration could offer support.
Students supported the public health measures that would help keep them, their professors and the community safe. They wanted access to testing, without fear of shame or retribution if they tested positive. They asked for an anonymous hotline where they could get advice on how to gather with friends as safely as possible.
They wanted access to testing, without fear of shame or retribution if they tested positive.
They also really wanted to be included in the public health planning process, and felt frustrated that they hadn't been thus far. Students were confused about the rules, and about what would happen if they broke them. They even saw some public health measures as detrimental to their well-being, frequently referring to quarantine as "solitary confinement" rather than a necessary strategy. They worried that they would be sent home if they hugged a friend or accidentally sat five feet away from someone instead of six. Students knew that they were a key part of the school's virus response, and they wanted the school to work with them, not against them, to maximize communal safety and student well-being.
During these conversations, I could finally imagine a happy return to campus, rather than one that was consumed by fear and shame. Maybe Dartmouth's frat parties could be replaced with outdoor beer gardens or socially distanced stargazing. Study sessions could take place in larger classrooms instead of cramped library rooms. The homecoming bonfire, an annual Dartmouth tradition, could be reorganized to reduce crowds while still giving every first-year student a chance to participate. Sports teams could enjoy the beautiful fall foliage during outdoor practices.
School this fall would certainly be different, but that didn't mean it had to be terrible. In fact, this could be an opportunity for students to reimagine the status quo to create traditions that were more inclusive and fun.
The COVID positive test rate among college students in New England is holding steady so far (at a 1 in 1,000, per the Broad Institute), but multiple universities in other regions in the U.S. have already shuttered their campuses because of on-campus outbreaks. In communities that have been spared from the pandemic, there is panic about what could happen when students return.
There seem to be two theories about why this is happening.
One theory claims that the big players (our government and school administrators) are at fault for not creating effective public health plans. The other blames college-age students for the (admittedly appalling) public health transgressions of a few, and says that young adults simply cannot control themselves. Neither of these arguments recognizes that college-age adults have agency and are capable of being responsible and considerate.
With empathetic, person-centered public health guidelines, I believe that we can combat coronavirus and make the reopening process safe for students and communities. Instead of being the next cruise ships, colleges could be safe spaces for students to live and learn. For that to happen, schools need to start letting their students lead the way in developing strategies to encourage compliance with public health measures.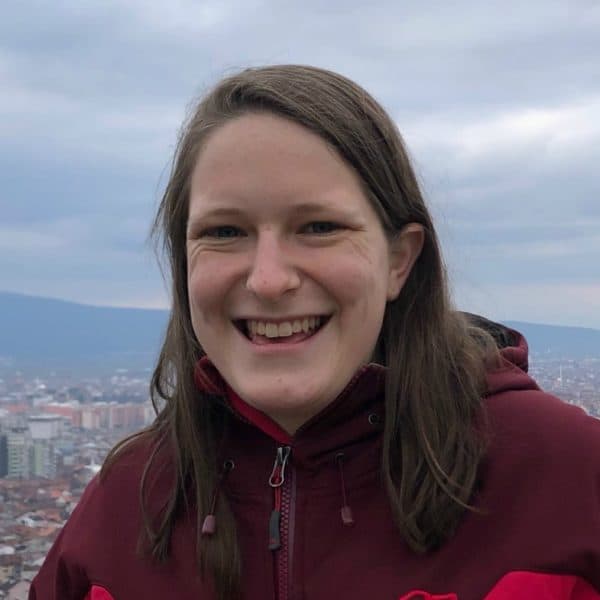 Hannah Lang Cognoscenti contributor
Hannah Lang is a senior at Dartmouth College studying quantitative social science with a concentration in public health.