Say It, Massachusetts: Happy Indigenous Peoples' Day (Not That Other One)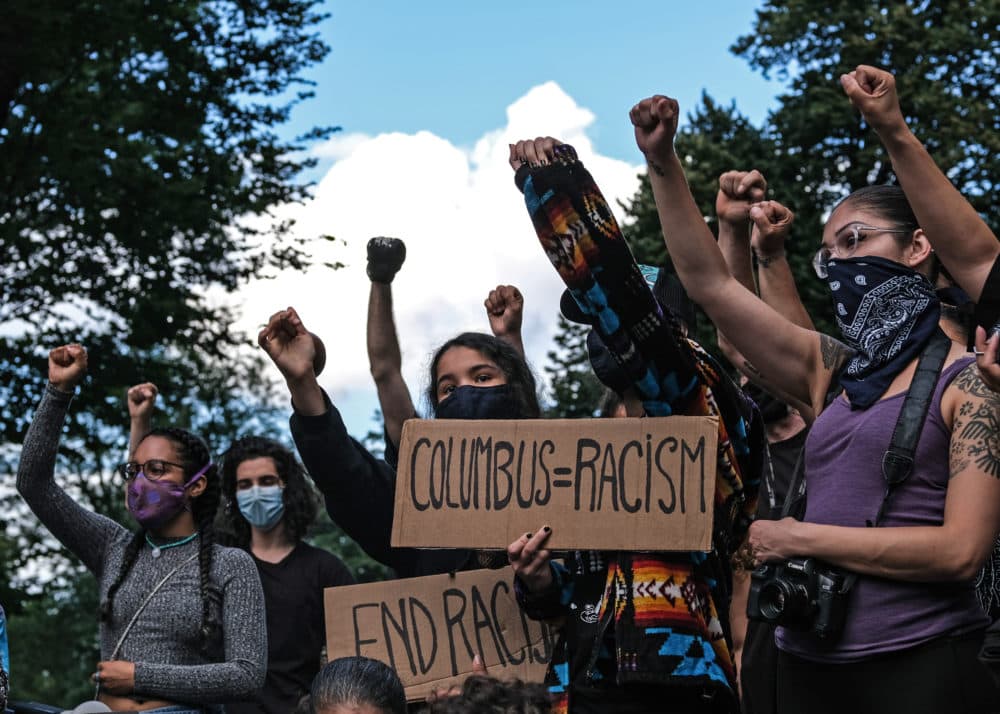 This article is more than 2 years old.
"On the issues of human rights, civil rights, women's rights and the environment, I'm a liberal and make no apologies for it," the late Massachusetts Senator Paul Tsongas declared three decades ago while running for president. Yet when he visited the newspaper where I then worked, and I offered him the chance to join the progressive pile-on against Christopher Columbus, the civil rights liberal demurred.
Activists in 1992, the quincentenary of the Genoan's New World voyage, objected that observing Columbus Day ignored its namesake's enslavement and brutalizing of Native Americans. But Tsongas argued that Columbus's daring exploratory breakthrough merited recognition. (He didn't mention that the national Columbus Day originated less from history — Columbus "never actually set foot on the shores of the continental United States" -- than from progressive impulses of inclusivity. Italian Catholic immigrants, initially despised by WASPs, pushed for the holiday as an embrace of pluralism.)
I found persuasive Tsongas's defense of traditionalism, especially coming from a liberal. But older and wiser on this Columbus Day, I'm aware that, the occasional bigot aside, we Catholics, Italian, Irish, or otherwise, are welcome members of the American family. Descendants of the continent's original inhabitants, however, remain second-class citizens in this year of racial reckoning.
Both the historically informed and the empathetic will understand why rechristening is in order.
That's why at least six states and more than 100 municipalities have renamed October's second Monday, most of them calling it Indigenous Peoples' Day, with or without an apostrophe. The nation as a whole should follow their lead; since Donald Trump surely won't, and since a bill to rename the day in Massachusetts failed, our popular Republican governor, Charlie Baker, should put his political muscle behind the legislation when it's reintroduced next year, as its advocates vow.
Both the historically informed and the empathetic will understand why rechristening is in order.
History buffs know that honoring Columbus for discovering America makes sense only if you define "discover" as wading ashore, confusing your location for Asia, and finding people who'd lived here long before you came. If it's discovery by Europeans you want to honor, ours is the wrong country to honor an explorer who, as mentioned, never set foot here.
Then there's that matter of Columbus's enslavements and violence in the parts of the New World where he actually did make land. Deplorables will cling to amnesia about these human rights abuses by the commander of the Niña, Pinta and Santa Maria. More empathetic Americans will recall that his mistreatment was the first reel in a movie that continues to play today. Columbus didn't come to the U.S., but subsequent white supremacists did his work for him against our own indigenous residents.
The sad scenes from this movie include Andrew Jackson's death marches of Natives evicted from their lands; wars that finished Jackson's job by clearing the plains, culminating with a massacre of Lakota; and our own day's figurative violence: Native poverty, despite increased tribal education spending and economic development efforts, and voter suppression.
We still honor certain figures who balanced cruelty to non-whites with epic contributions, like saving the world from Hitler. As Columbus wasn't even the first European to reach North America, he merits no such consideration.
Some will retort that renaming the day celebrating him won't solve the economic and civil inequalities afflicting Native Americans. Duh. Neither will removing statues honoring white supremacist traitors lift a cop's knee from a Black man's neck or return generations of wealth plundered from African Americans. Such cosmic inequities require bigger remedies than renamings and removals.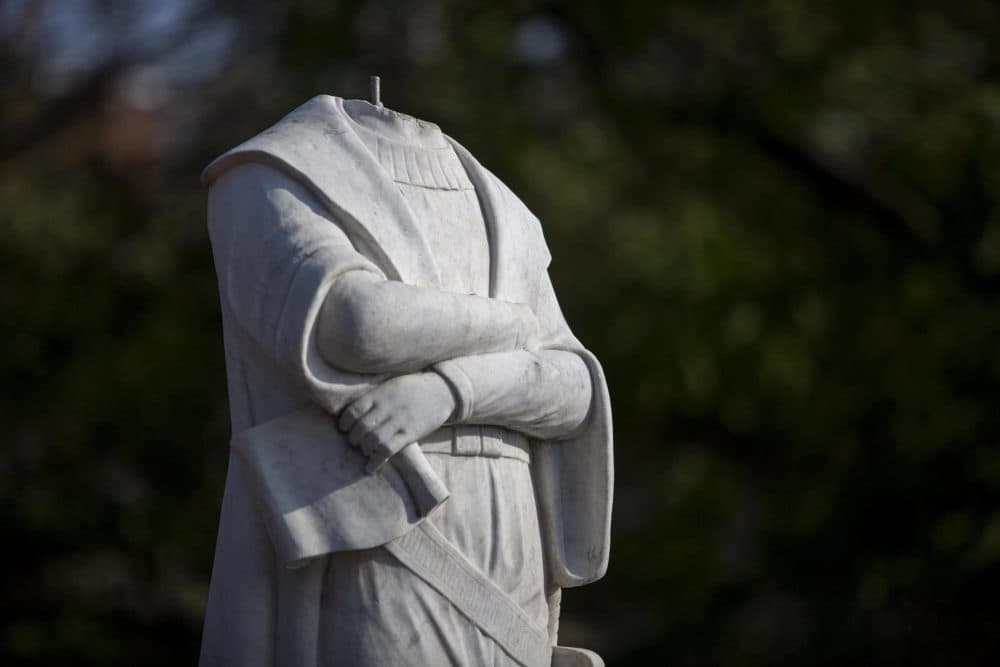 But those capable of holding two simultaneous thoughts can support redressing great wrongs while also understanding that, in that better society of racial justice, symbolic honors for perpetrators of atrocities wouldn't be acceptable, either.
If whites, perhaps Italians and Catholics especially, can put ourselves in Natives' shoes for a moment, we'll see that skipping work for Columbus Day is no different than skipping it for Kim Jong-un Day (North Korea persecutes Christians). Or for a day named after any of the 19th-century WASPs who celebrated lynchings of Italian immigrants, whom they deemed non-white "dagos" and "n----r wops."
Empathy for Catholics and Italians ultimately prevailed. Today, finding similar empathy for Natives doesn't take a genius, or even a lefty: Two red states are among the batch that have dispensed with Columbus Day, while the Republican governor of blue-state Vermont signed the renaming into law there.
The only argument still standing for keeping the name is the old emotional default: It's been this way as long as any of us can remember. That argument would suggest that our first Republican president should have preserved slavery, or that the great conservative Edmund Burke erred in saying worthy traditions need reforming to survive. Gov. Baker and Massachusetts lawmakers should ponder that.