6 Things To Think About While You're Waiting For Election Results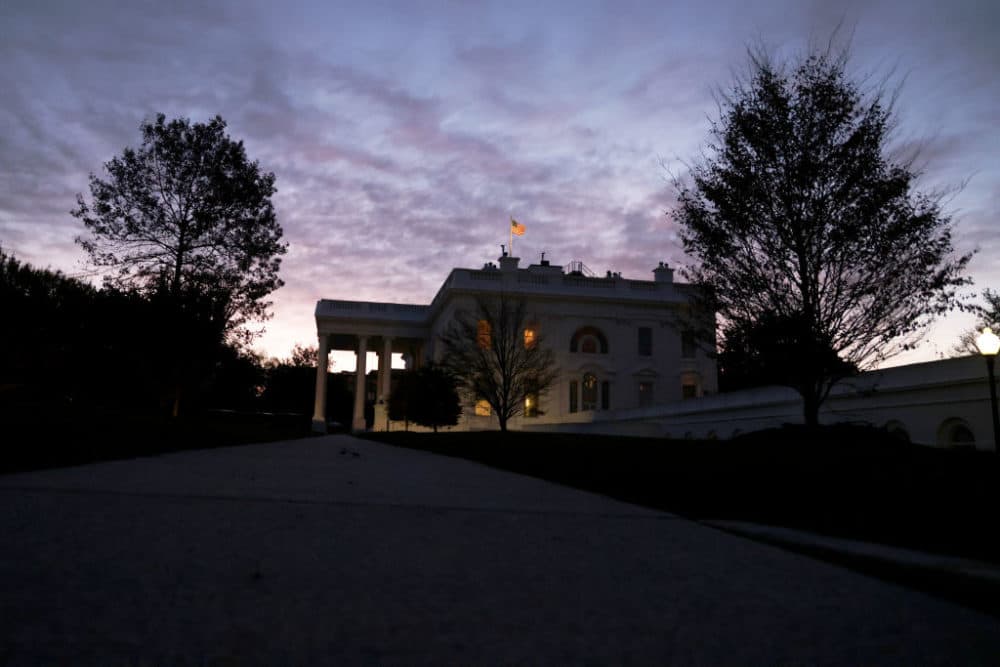 You knew it was going to be a long night. You knew it was going to be a long week. You stocked up on soft drinks, Cheez-Its and extra Halloween candy. Now you have insomnia and a stomachache and you still know nothing.
But that's not true. This interminable, unsatisfying night still offered a few epiphanies about our country and ourselves. So here are six things to think about while you're staring at the ceiling and waiting for returns to trickle in.
1. Polls are pointless.
Have we learned nothing from 2016? Plenty of Democrats entered Tuesday with high hopes and outsized confidence, partly based on a weeks-long diet of optimistic polls. The numbers showed Joe Biden ahead nationally, ahead in swing states, ahead on various granular measures that supposedly foretold what people believed in their hearts.
Blanket reminder here: National polls are always meaningless when it comes to predicting the Electoral College. And there's ample evidence that statewide polls are unreliable, too. Voters are harder than ever to reach. Trump supporters aren't reliably honest. Polls of likely voters don't take into account any new people the campaigns were able to bring out. It's hard to imagine a world where people don't prognosticate, but our mental states would be better off if we went into election night assuming that every prior poll meant only slightly more than absolutely nothing.
2. A lot of Americans like President Donald Trump.
Part of the reason the polls were so seductive to Democrats was that they seemed to confirm a few strands of conventional wisdom. After all, the thinking went, no one could possibly approve of Trump's handling of the COVID-19 pandemic. Nearly all new voters would surely break for Trump. Joe Biden's message about healing the soul of a nation — and making nice to our allies, and trusting science over rugged individualism, and holding hands around the dinner table — would resonate nationwide.
But early election results suggest that Trump's message — reinforced by right-leaning media — also resonated where he needed it to. At his rallies and in targeted messages to voters, he pointed to unrest in urban centers; he painted all Democrats as socialists; and yes, he downplayed the dangers of the pandemic and concentrated on the economy. He appealed to pockets of voters using social issues like abortion and local issues like fracking. In sum, "Trump is terrible" wasn't a strong enough message to turn huge waves of Republicans to the other side. And the disdain of elite Republicans wasn't nearly enough to overcome Trump's populist support.
This interminable, unsatisfying night still offered a few epiphanies about our country and ourselves.
3. The Democratic grassroots didn't change anything.
At least, not enough for an easy Biden win. It's been an emotional four years for Blue State Democrats, and they poured their pain and fury into marches early on, then followed up with grassroots organizing efforts that ranged from political donations to phone-banking and letter-writing campaigns. It made a lot of people feel better to be doing something. But on a national level, little of it turned out to be productive — and in some cases, it might have been counterproductive. For instance, tens of millions of dollars poured into Amy McGrath's hopeless bid to unseat Mitch McConnell in Kentucky. And, as some bitterly noted on Tuesday night, some of that money could have gone to any number of more winnable races nationwide.
4. Every state is its own universe.
Democrats who continue to wail at the state of the nation should remind themselves: No matter what happens, this isn't Trump country. At best, it's still slightly less than half Trump country. Biden is almost certainly going to win the popular vote. If Trump wins the presidency, the wrath against the Electoral College will be back with a vengeance. But while we still have this awkward system, it's worth remembering that every state has its own dynamics.
So if you're looking for election insight, forget the national polling outfits and start with local political reporters. The most interesting commentary about Florida on Tuesday night came from people who understood the state's demographics, the mood of the electorate, the preferences of Cuban-Americans in Miami-Dade County. Just as there's no such thing as a monolithic nationwide bloc of Latino voters, there's no way of analyzing a presidential or Senate race without understanding what's happening on the ground. The people of Massachusetts should know that better than anyone; we're the ones who once elected a Republican named Scott Brown.
5. It's time to delete your social media accounts.
If Trump wins, for the love of God, let his tweets fade into the infinite scroll. The country shouldn't spend four more years hanging over his every rabid keystroke.
But the country also doesn't need a neverending stream of soulful, impassioned and ultimately useless rants from the general population. It's time to read a book, learn an instrument, take up knitting — anything else but spending four more years typing in various permutations of "How is he so horrible?" Ditto for the rants about Trump voters themselves. My Twitter feed on Tuesday night was filling up with fretful Biden fans, tweeting some permutation of "How could they be so stupid and racist?" They all forgot the first rule of rhetoric: Calling people stupid or racist isn't going to change their minds. Let's figure out a new means of persuasion.
6. It's not over.
Yes, it's been a night of uncomfortable truths. But we still don't know who won. And every vote counts.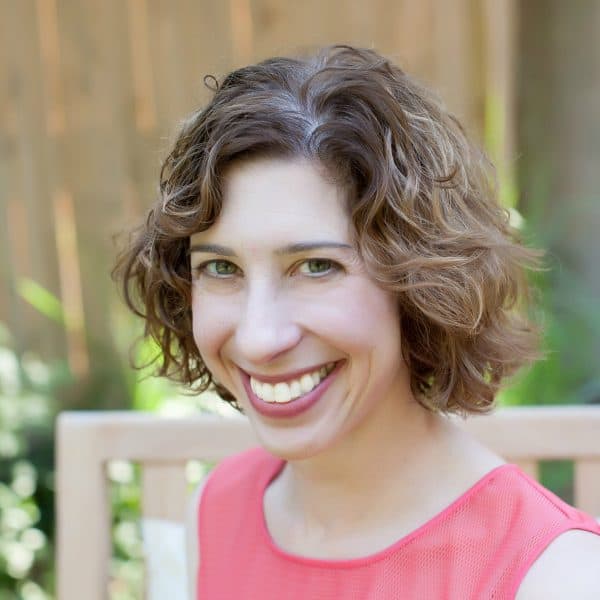 Joanna Weiss Cognoscenti contributor
Joanna Weiss is the editor of Experience Magazine, published by Northeastern University.