The Election Is Over. Here Are 5 Things You Can Do To Stay Politically Engaged
This article is more than 2 years old.
Conversations about the power of voting have amplified in the wake of the 2020 election. The presidential race has been called for Joe Biden, who has received over 74 million votes (and counting), surpassing Barack Obama's previous record for the most votes cast for a presidential candidate. The election hinged on the outcomes in a few key states including Pennsylvania and Georgia. And despite a close race, Biden increased his lead in both states due, in large part, to the massive turnout of the Democratic base anchored by Black voters, advanced by broad multiracial and multigenerational coalitions, and led by Black women like Stacey Abrams, Latosha Brown and many others.
And although Biden's victory can be attributed to the power of voter mobilization, the election as a whole has underscored an important fact: voting is not easy or even accessible for everyone. Excessively long wait-times at polls, budget cuts that have reduced the number of polling places (especially in areas with large Black and Brown communities), and the continued disenfranchisement of ex-felons make clear that although voting is considered essential to democracy, we need more than voting to make our voices heard.
Even for Americans who are privileged to vote without so many barriers, political engagement should mean more than casting a ballot every four years. Civic engagement means working to build a more just and equitable society in our local communities, in our nation, and in our world.
Here are five things you can do beyond election day to make a political impact.
1. Care for yourself and your community
In order to make a difference, you've got to stick around for the long haul. It is important to develop strategies for maintaining your mental and physical health.
For some of us, self-care means attending therapy. For others, it means going for a long walk, or unplugging from social media and writing in a journal instead.
Sometimes self-care means standing up for yourself and your community — learning how to use your voice to speak the truth even if your voice shakes at first.
Sometimes self-care looks like community care -- having a group of people you trust to check in with, and encourage one another.
Keep checking in with yourself, and listen to your own instincts about when to move and when to rest.
... political engagement should mean more than casting a ballot every four years.
2. Talk it out
"Politics" can be a loaded term. For some people, it evokes feelings of civic participation and the desire to be involved. For others, the word can bring up feelings of discomfort.
At the core, politics are all about power. We should all be mindful of the way we use the power we have in this life to influence the communities around us. Politics aren't just about what "works for you" — we also have to be invested in what happens as a result of our political choices.
So when you're talking to your friends and family about politics, focus on the choices you think could make a better world, not only for yourself, but for everyone.
Not every interaction will sway someone's opinion — especially when people hold different beliefs — and it's OK to end a conversation that isn't going anywhere.
3. Make learning a lifestyle
Staying informed can feel daunting, but learning doesn't have to be an intimidating process.
We must commit to learning through individual actions that stretch our comfort zones and grow our capacity to engage with other people's perspectives.
Start where you can. Look up your candidates at the local, state and national level. Take advantage of resources that help break things down in a way that's easy to access. Visit your library. Attend events in your school or community.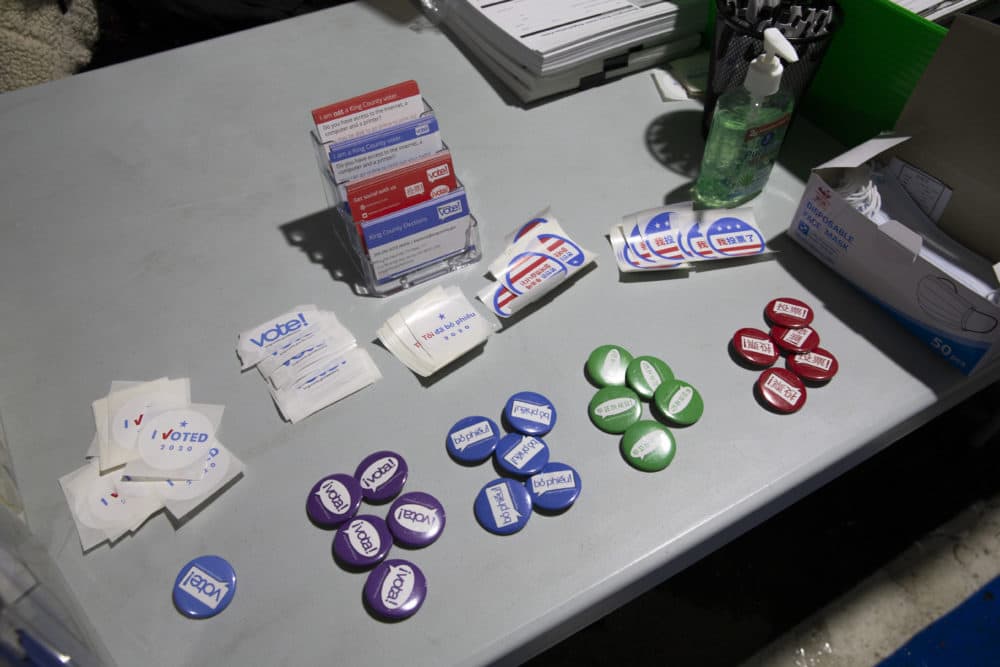 4. Keep voting
There may never be a perfect political candidate. We may never see a list of policies that match our exact preferences. We may not always understand how our individual voices make a difference. But that doesn't mean our efforts are useless.
When we vote, we have an opportunity to add our weight to the balance of power. Voting is an opportunity for us to work toward a better society.
Unfortunately, not everyone in this country is given the opportunity to vote. But that can't fully explain why in 2016 only about 57% of the eligible population in the U.S. cast a ballot in the presidential election. Or why turnout in local elections tends to be even lower.
Many of the issues that affect our day to day lives (things like whether a stop sign gets placed on your street or what public schools your home is zoned for) are decided at the local level, so our votes are especially meaningful in local politics, where the flashy media-driven campaigns are replaced by grassroots movements.
If you can't vote yourself, you can mobilize others by sharing information about the election, offering to trade shifts at work so a friend can go to the polls, or volunteering to help research candidates.
5. Act locally
Local organizations are some of the most important vehicles for social change, and our communities need us to be present and involved. They need our time, our talent and our resources.
Volunteering and committing to local civic acts can also take the pressure off, especially for those of us who might feel anxiety about tackling bigger, more global issues.
National politics cannot be the end-all solution, we need the energy from this election to carry over into civic action at the local level, too.
These local actions are important because they help us develop new skills and build the confidence we need to take on some of those bigger issues together. Local communities are also some of the best places to employ new strategies for political organizing and mobilization that result in bigger victories down the road.
National politics cannot be the end-all solution, we need the energy from this election to carry over into civic action at the local level, too. For example, many Biden supporters rushed to express their thanks to Black women, who voted for Biden at a higher rate than any other racial or gender group. When Black women use their voices in other areas of life, such as expressing the need for equal pay, we need to extend the same support for collective action that has the potential to benefit everyone.
We all need to engage in political action beyond election day that empowers an inclusive vision for the future. There are many big challenges for us to address and we all have to make choices individually, and collectively, that consider the needs of the people around us and create a more just and equitable society.