Our Infrastructure Is A Mess. Let's Make Universal Broadband Our First Priority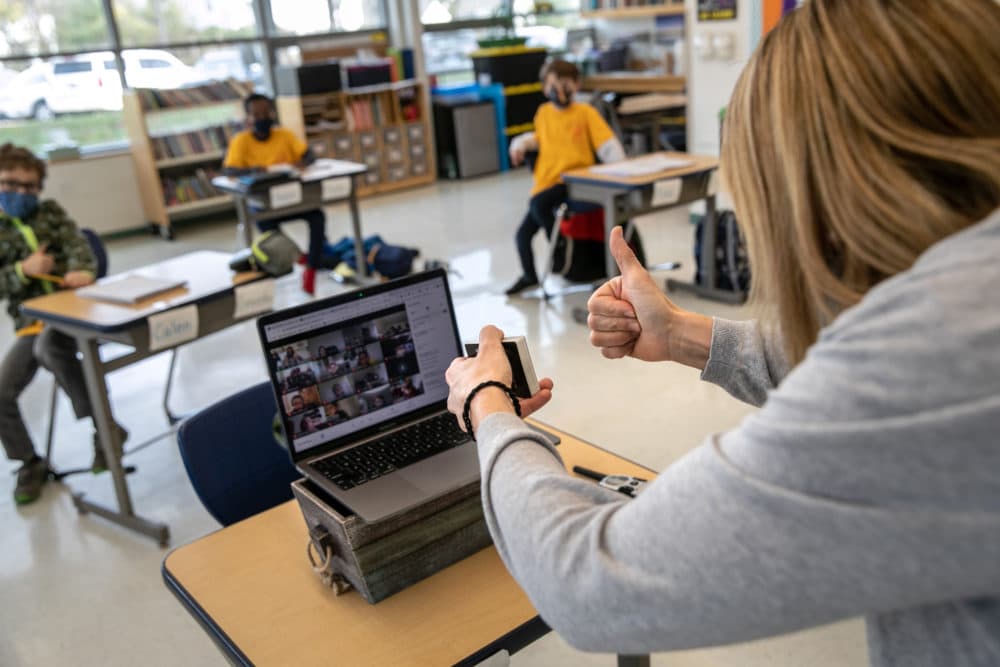 I grew up glued every year to the Peanuts holiday specials: Linus's futile vigil for the Great Pumpkin, Charlie Brown's blundering into hosting Thanksgiving, and the whole gang learning the meaning of Christmas. So I uttered a more profane version of Charlie's "rats!" on hearing that those classics would no longer grace broadcast TV, having been bought by AppleTV Plus.
The online service said it would stream them for free, briefly, around the holidays, so that even non-subscribers could enjoy them -- if they don't live in areas without reliable broadband, or any internet at all. Facing an outcry over hijacking rituals as treasured as the Macy's parade and  Nativity processions, AppleTV Plus agreed to let PBS air "A Charlie Brown Thanksgiving" Nov. 22 and "A Charlie Brown Christmas" on Dec. 13. But that doesn't solve the broader injustice.
The Census Bureau reports that more than 13 percent of U.S. households inhabit internet deserts, often rural but some urban spots, too. So I'm not just indulging an aging boomer's nostalgic rant. As a parent, I can attest that the internet was vital to our son completing his homework — researching and writing papers, filing them digitally — even before COVID-19. When the virus scattered kids to remote learning last spring, more than 15 million were stranded without home broadband or a device. Nine million lacked both. We're cheating children out of their futures.
The Census Bureau reports that more than 13 percent of U.S. households inhabit internet deserts, often rural but some urban spots, too.
Job-seekers in these regions meanwhile face a grim reality. What company in 2020 wants to locate in areas where it must trawl for business without a Net? Former governor and presidential candidate Howard Dean bemoans his home state of Vermont's failure to extend internet service into rural reaches: "Nothing has happened on internet in the boondocks, which if we don't have, we're never going to have real jobs in 13 out of the 14 counties, or 12 out of them. And we need jobs in rural Vermont. You can't get that without the internet."
The International Monetary Fund found that employees in 35 countries (including ours) who couldn't telework — sometimes because their jobs couldn't be done remotely, but sometimes due to Net unavailability — were at greater risk of layoffs, furloughs or pay cuts.
Here's a timely holiday message on the eve of Joe Biden's presidency: We need universal broadband, Charlie Brown.
Donald Trump never delivered on the works upgrade he promised. Biden has promised to succeed where his predecessor bailed, including a down payment on national broadband, a crucial part of any infrastructure program worth the name.
If you thought racial inequality was bad before, wait till you see Inequality 2.0, powered by this digital divide. "Students of color who are less likely to have broadband will also be disproportionately targeted for 'virtual truancy,' the Brookings Institution found, "and have an increased likelihood to drop out as school systems are pressed to adapt old learning paradigms for the digital age."
In Detroit, business and philanthropists gave a computer and Net access to 51,000 tech-hobbled students when COVID hit. But private generosity isn't enough.
"It's become clear to teachers, administrators, and community members that the digital divide is too big for schools to bridge on their own," The Verge reports. "The infrastructure needed to teach rural students remotely would require systemic change — it would require government assistance. … Laying cables in areas where very few paying customers live isn't an attractive investment option for providers." And yet "months into the pandemic, educators say they still don't have what they need."
Kids are also at risk if they live in places where service exists but is spotty, a leveler that afflicts the educated middle class as well as the poor. The Verge reported on Professor Christina Rothermel-Branham and her kindergartener in Tahlequah, Oklahoma. Day-long Net failures are common there, and when one hit last spring, the professor was able to connect herself and her son to her phone's hotspot. But today, she fears that her son's first-grade Zoom sessions and online classes, combined with her videoconferencing, could overload the hotspot when her internet service chokes next time.
Elsewhere, people have had to hitch a ride on businesses' free WiFi, prompting this from The New York Times:  "Forcing students to log in to classrooms from McDonald's parking lots is a national embarrassment."
If you thought racial inequality was bad before, wait till you see Inequality 2.0, powered by this digital divide.
Numerous U.S. municipalities have approved locally built and run broadband as an alternative to monopoly telecom companies. But this approach is scattershot, faces opposition from telecoms that have lobbied for prohibitive laws in many states, and isn't an option for resource-starved communities without any internet at all.
Redressing the digital divide won't come cheap. One estimate pegs the bill for the needed fiber optics in the U.S. at between $130 billion and $150 billion over five to seven years. Yet even two conservatives at the right-wing Hoover Institute say that "ensuring digital connectivity for those who lack it is essential, and may even be more important than subsidizing roads and bridges."
They applaud relevant legislative proposals, including one, co-sponsored by a Republican in the House, requiring that broadband installation accompany any federally subsidized road construction.
Biden — an empathetic, real-life Charlie Brown replacing the incumbent Grinch in the White House — can begin making America great again, for real, by helping schoolchildren and workers get reliable access to educations and jobs.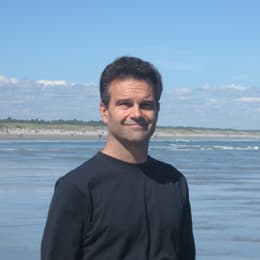 Rich Barlow Cognoscenti contributor
Rich Barlow writes for BU Today, Boston University's news website.