Enough With The Pathetic Excuses: Impeach Trump Immediately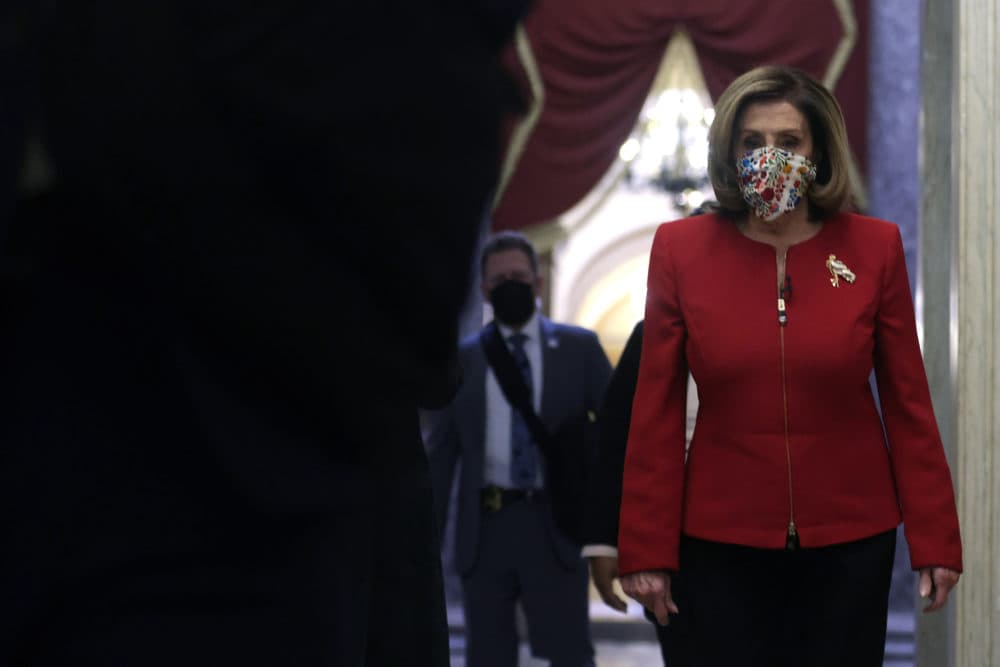 As I write this, the Democrats in the House of Representatives are meeting to consider whether to take up a second impeachment of President Donald Trump. They should do so. Without hesitation.
Articles could be filed against this president for any number of reasons. Because of his sociopathic response to a pandemic that has killed more than 365,000 Americans, including 4,112 on Thursday alone. Because of his pathetic attempts to overturn an election he lost by seven million votes. Because of his recorded effort to bully Georgia's Republican Secretary of State into "finding him" enough votes to overturn his loss in that state. Impeachment is the precise Constitutional remedy for any one of these acts of naked corruption.
But Trump, like all impotent demagogues at the end of their run, made one last desperate bid to appear virile. He urged his supporters to come to Washington during the certification of the Electoral College vote and exhorted them to head down to the Capitol and "fight." They followed his orders. A mob of rioters smashed their way into the halls of Congress.
Whether or not GOP Senators would muster the courage to [convict], they should have to face that vote, and the public pressure that will come along with it.
Our president, history's first couch-potato fascist, watched the whole thing on TV, smugly grinning at images of cowering lawmakers and his Confederate flag-waving goons. If we weren't living under the spell of White Supremacy, we would describe Wednesday's deadly riot this way: the deranged leader of a racist, domestic terrorist group activated his cell.
But if calling a mob of aggrieved white conspiracy nuts "terrorists" is too much for you, fine. We can just say it this way: The President of the United States incited a violent insurrection against another branch of government. Five people died. Dozens of police officers were injured.
Democrats in the House must now do their duty. They must assert that the rule of law exists, especially in relation to a president who routinely inspires his followers to attack and kill his perceived enemies.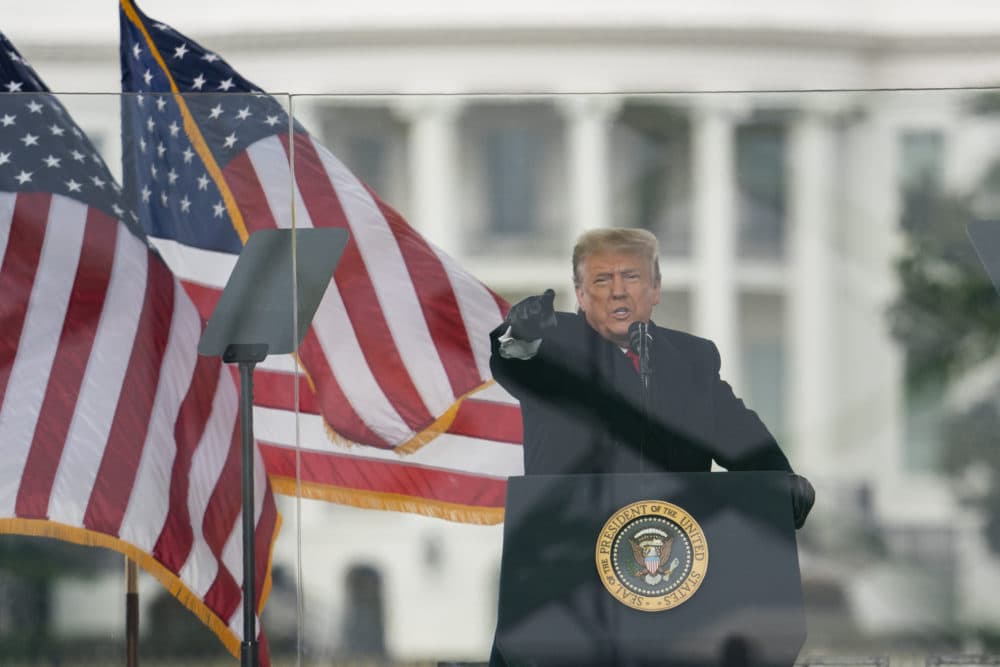 Up until now, Republicans have thrown in their lot with this maniac. But the rampage he unleashed on the very floor where senators attempt to conduct business appears to have broken the spell of self-serving obeisance. There are a significant number of conservative voices now calling for the Senate to convict Trump, and to disqualify him from running for public office ever again.
Whether or not GOP Senators would muster the courage to do so, they should have to face that vote, and the public pressure that will come along with it. Now is the moment to slay the serpent, not let it slither away. The Josh Hawleys of the world would certainly be happy to have Trump eliminated as a rival in 2024.
Now is the moment to slay the serpent, not let it slither away.
The very prospect of Trump running for office — or even threatening to — gives him a base of power to further disrupt American democracy. He will do so. Mark my words. If the members of this Congress — both Democrat and Republican — are too cowardly to exercise their power on behalf of the rule of law, Trump (and Trumpism) will come back to haunt them. And they will have only themselves to blame.
So enough with the pathetic excuses: Impeachment could be taking things too far! It would create more political division! 
Armed rioters storming the Capitol is taking things too far, folks. And you know what creates political division: lacking the courage to stand up to tyrants who profit from political division. Deluding yourself into believing Trump's death cult is open to compromise is like offering a shark the veggie option. They are ruled by the mob.
So enough. The time has come for the rule of law. Lawmakers: do what your conscience and common sense and the Constitution demand. Make American democracy safer, for the next 12 days and the next 100 years. Impeach.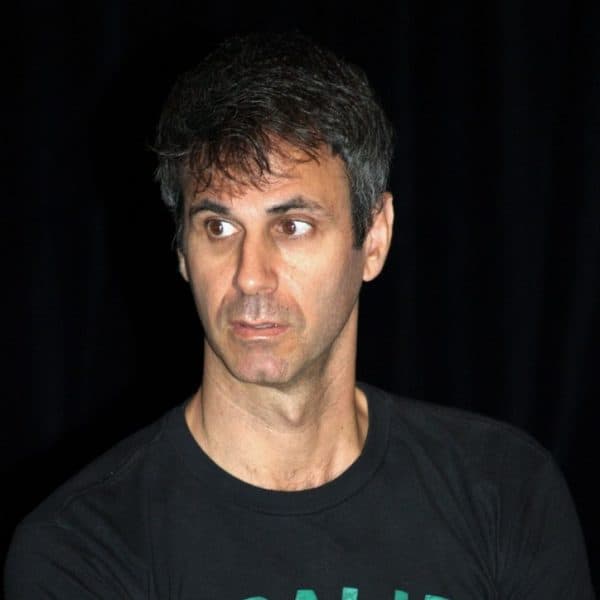 Steve Almond Cognoscenti contributor
Steve Almond's new book, "Bad Stories: What the Hell Just Happened to Our Country," is now available. He hosts the Dear Sugars podcast with Cheryl Strayed.