There Are White Supremacist Hate Groups Everywhere. Even In 'Blue' Mass.
Nooses, swastikas, and the Confederate flag — these images were re-etched in our collective memory on Jan. 6, 2021 when pro-Trump rioters stormed the Capitol. And they provide us a clear view of their motivations: without subtext or implication, these images evoke the deeply rooted legacy of white supremacy in the United States.
Well-meaning people who live in progressive bubbles might be tempted to assume that the kind of bigotry and hatred incited by Donald Trump simply does not exist in liberal enclaves like Boston and its surrounding areas. But it does.
We have deep experience with white supremacy in the commonwealth and no good can come from sweeping it under the rug. We cannot be complacent. Racism is everywhere, including in Massachusetts, and we have an obligation to fight it.
Given our state's progressive reputation, some may find it surprising that white supremacist hate groups from Massachusetts directly participated  in the violent attack at the Capitol. The Nationalist Social Club (NSC-131), which was founded by a group of neo-Nazis in Eastern Massachusetts, traveled to D.C. for the attack. According to the Anti-Defamation League, "NSC members consider themselves soldiers fighting a war against a hostile, Jewish-controlled system that is deliberately plotting the extinction of the white race." The group has been active since 2019, antagonizing social-justice protesters, vandalizing, and disseminating propaganda. It is one of the largest and most active neo-Nazi groups in the country -- with deep roots here in Massachusetts.
In addition to members of NSC-131, approximately 300 members of the Massachusetts-based hate group, Super Happy Fun America (SHFA), traveled from Natick to D.C. for the assault on the Capitol.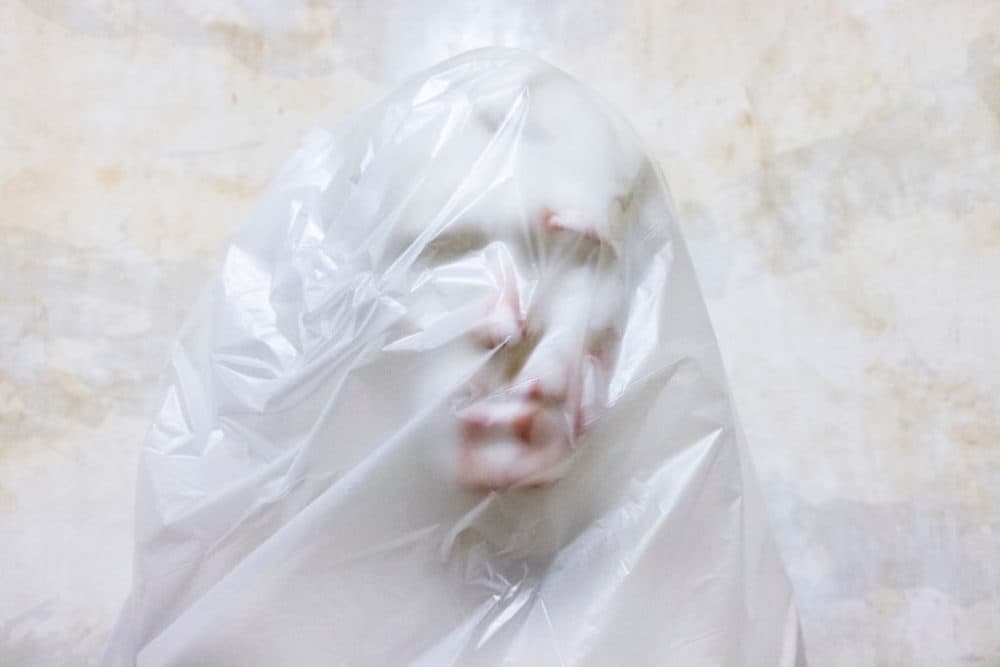 In total, some 15 hate groups have been tracked in Massachusetts, including The Base (white nationalists), The Daily Stormer (neo-Nazis), and the Proud Boys. These groups have been emboldened by the Trump administration's racist rhetoric and refusal to condemn white supremacists like the KKK, as we saw most memorably in Charlottesville, Virginia.
Indeed, many members of these hate groups were present at the Black Lives Matter protests across Massachusetts this summer. One Mansfield attendee of a Black Lives Matter protest reported members doing the Nazi salute and making the "OK" sign that has been adopted by white supremacists. As such, it shouldn't be surprising that hate crimes in Massachusetts have been steadily on the rise in recent years.
This concerning trend towards white supremacist violence was also display on Election Day, in November. Throughout the day, Lawyers for Civil Rights received multiple complaints from voters, reporting Trump supporters using intimidation tactics to prevent people of color from exercising their right to vote. In suburban and rural communities, trucks with Trump paraphernalia blocked intersections and parking lots. There were also reports of polling officials targeting Black Lives Matter supporters, as well as anti-Asian voter intimidation in Lowell. Although in some locales officials responded quickly to remove these barriers, in other communities the official response was shockingly subdued.
Racism is everywhere, including in Massachusetts, and we have an obligation to fight it.
Maya Angelou said it best: "When someone shows you who they are, believe them the first time." We are not immune from rampant racism and anti-immigrant sentiment in Massachusetts. Indeed, far too many of our neighbors share the same views as the terrorists who waged the assault in D.C. But we needn't be this way. Recognizing the reality of our situation is the first step in making meaningful change after a dangerously divisive presidency.
There are many actions we can take to fight racism Massachusetts. You can support laws and policies that counteract racial and ethnic discrimination by contacting your local, state, and federal government officials; attend Black Lives Matter and other ally protests; donate resources and time to community-based organizations that support historically marginalized populations. You can also push for federal legislation that would require all state and local law enforcement to report hate crime data.
Additionally, this year, you can help ensure that people of color have fair representation by supporting equitable redrawing of electoral district boundaries through redistricting — a process that takes place once every 10 years following the Census. Use your voice to speak out against the injustices you see here and across the country to overcome the messages of hate.
Erin Fowler and Janelle Dempsey are legal fellows at Lawyers for Civil Rights. Oren Sellstrom is the litigation director at Lawyers for Civil Rights.