Why Tiger Woods Will Have A Hard Time Matching Golf's Original Comeback Kid, Ben Hogan
Before the 2019 Masters, when Tiger Woods had returned to the PGA Tour after years of debilitating injuries, he was asked if he thought a victory in the marquee tournament would rank as golf's greatest comeback.
Woods was coming off numerous back and knee surgeries and had not won a major tournament in 11 years. He was 43. But he knew his golf history as well as he knew the famed layout at Augusta National, where he had won four times, and set the record straight.
"One of the greatest comebacks in all of sports is the gentleman who won here, Mr. Hogan," Woods said of Ben Hogan, a two-time Masters winner who is universally revered and always referred to as "Mr. Hogan." Never "Ben."
Woods continued, "I mean, he got hit by a bus and came back and won major championships. The pain he had to endure, the things he had to do just to play, the wrapping of the leg, all the hot tubs, and just how hard it was for him to walk, period ... One of the greatest comebacks there is and it happens to be in our sport."
Woods won the tournament.
Ben Hogan has been dead for nearly a quarter-century, but his name has been trending this week in the wake of Woods' horrible car accident in California. Woods wasn't even out of surgery before speculation arose about another Tiger comeback, this time maybe even bigger than Hogan's. Woods is being held to a very high standard — that of the man who returned from a near-death experience to win seven majors in the next four years.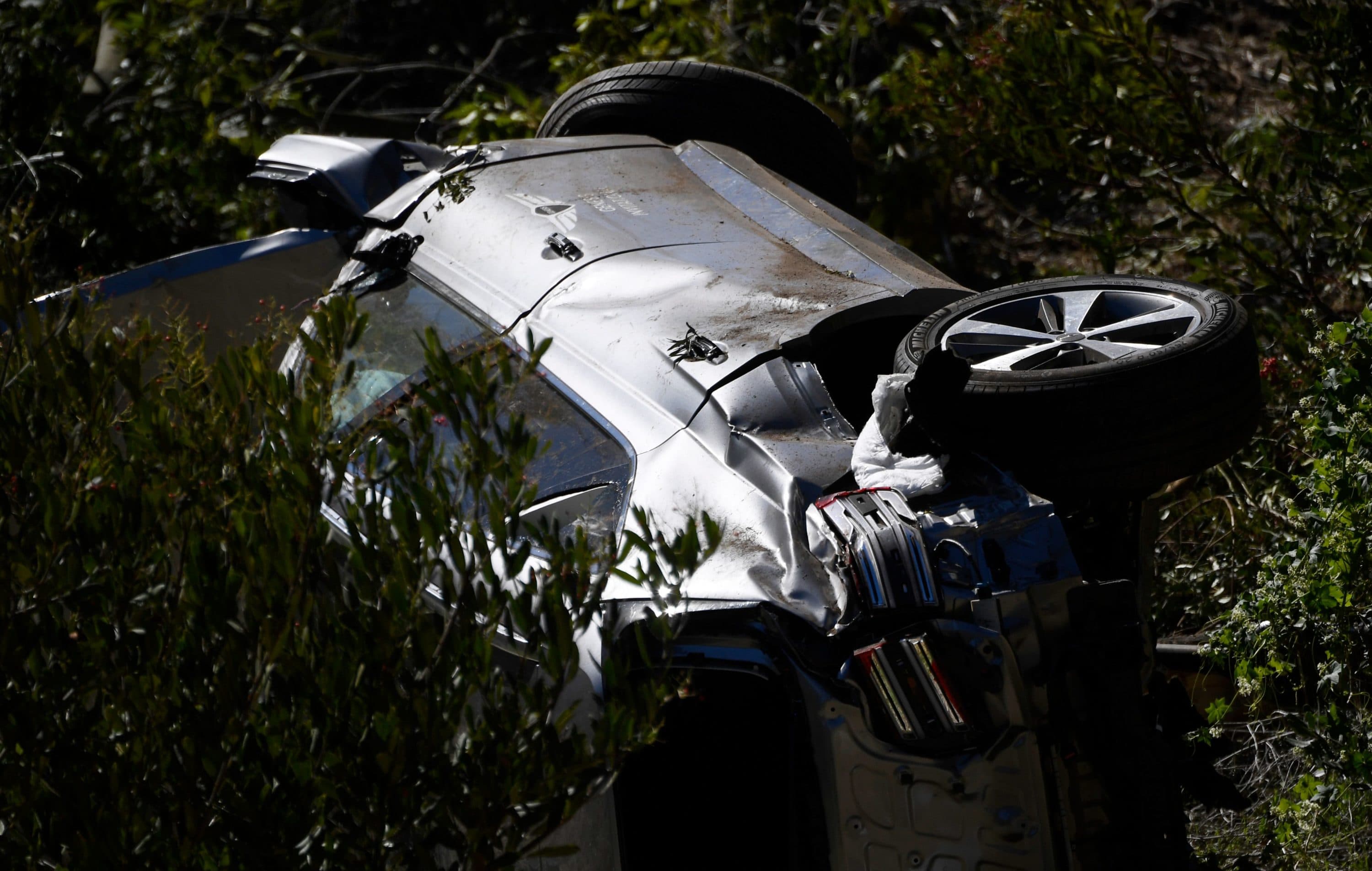 The two are inextricably linked both by history and success. Hogan was the dominant player of his era, which spanned from the early 1940s to the mid-1950s. Likewise, Woods ruled the golf world for more than a decade. Woods won more majors, but Hogan only competed in the British Open once (he won) and stopped participating in the PGA after winning it for a second time in 1948. Both men are on any serious fan's Golf Mt. Rushmore.
We don't know what will happen to Woods, though I suspect right now he's paying as much attention to returning to professional golf as he would be to making an appearance on "Dancing With The Stars." We do know what happened to Hogan and it still is a remarkable, courageous tale of resilience and perseverance more than 70 years after the fact.
I spent three years researching Hogan for my book, "The Open Question: Ben Hogan and Golf's Most Enduring Controversy," which Rowman & Littlefield will release in May. I write mainly about a 1942 tournament that Hogan won and the debate over whether it counted as an official U.S. Open, but I also describe Hogan's horrific 1949 automobile accident and his improbable comeback.
Hogan and his wife, Valerie, were driving home to Fort Worth after he finished second in the Phoenix Open. Hogan's Cadillac was hit head-on by a Greyhound Bus, which was passing a truck in foggy conditions near Van Horn, Texas. Hogan probably saved his life by diving across to protect his wife, thus not getting impaled by the steering column which was driven into the driver's seat.
The car was totaled, though Hogan's golf clubs survived. The damage to Hogan was considerable — a double fracture of the pelvis, a fracture of the collarbone, an ankle fracture and a chipped rib, and near-fatal blood clots. (Valerie was relatively unscathed.) Hogan waited 90 minutes for an ambulance to arrive from El Paso, more than 100 miles away. Golfers at the Tucson Open, which Hogan had skipped, were told initially that Hogan had been killed in the crash.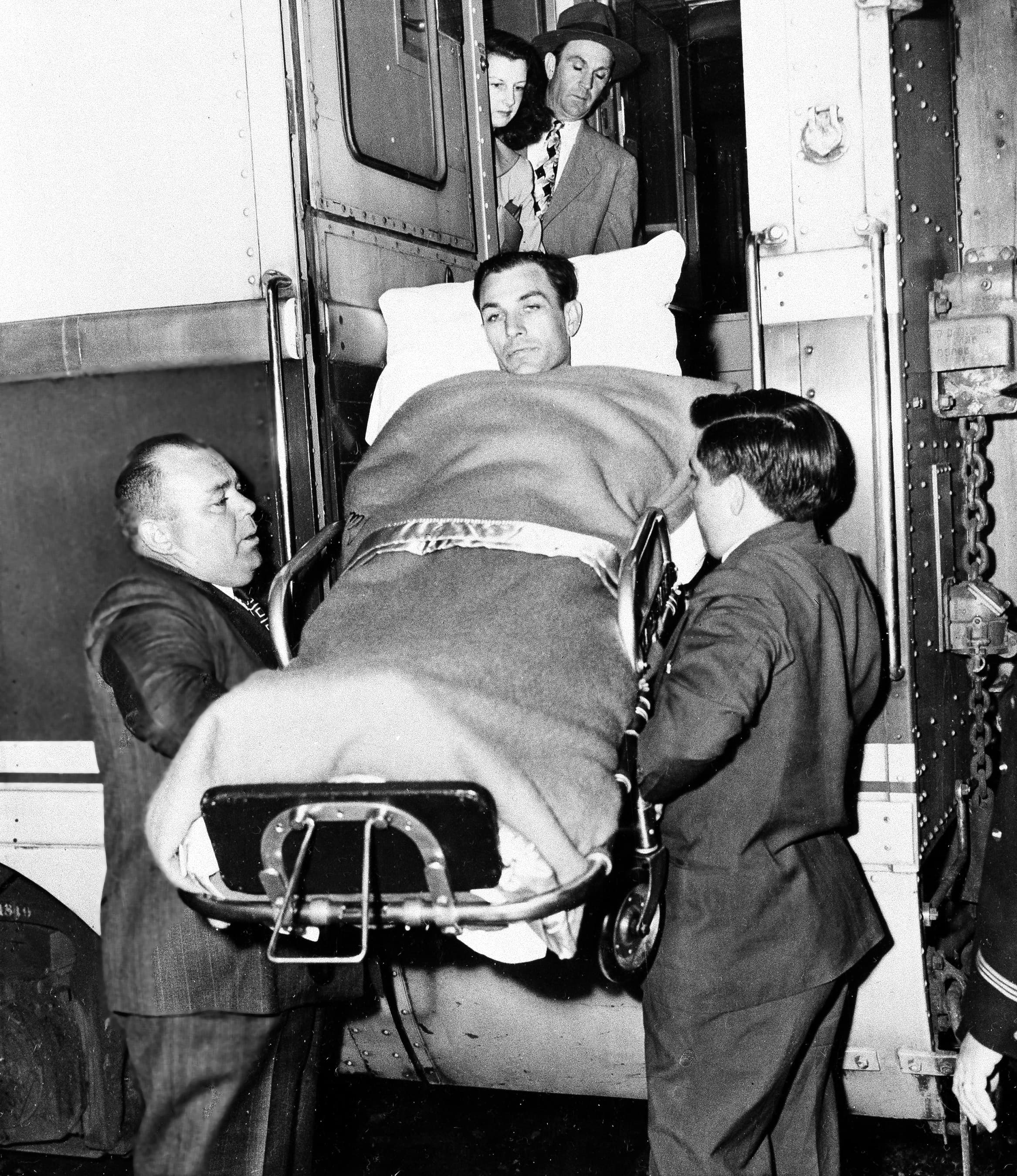 While he survived, there was considerable concern about Hogan's ability to return to anything resembling a normal life. Golf? Not a chance.
Hogan had to have a number of blood transfusions and, at one point, a special surgeon was flown in from New Orleans on a military plane to perform an extremely delicate and risky vascular procedure. The two-hour operation was a success. Hogan would spend 59 days in the hospital.
But what Hogan had in his favor, even though medicine in 1949 was nowhere close to what it is today, was age and fitness. He had turned 36 the previous August. He was in the prime of his career while Woods, 45, is at the end of his. And unlike Woods, Hogan's body did not bear all the surgical scars or incisions. Hogan's main health vice was that he smoked cigarettes. Pretty much everyone did.
Hogan also didn't have the financial option to not return. He was a few years away from starting his eponymous golf club company, which would be his focus as he eased into full retirement. He received an unknown settlement from Greyhound. But he had grown up in poverty in Texas and, in his first four years on the tour, earned $362. Woods, by contrast, was signed to a multi-million deal by Nike right out of Stanford. He will live comfortably whether he ever hits another golf ball.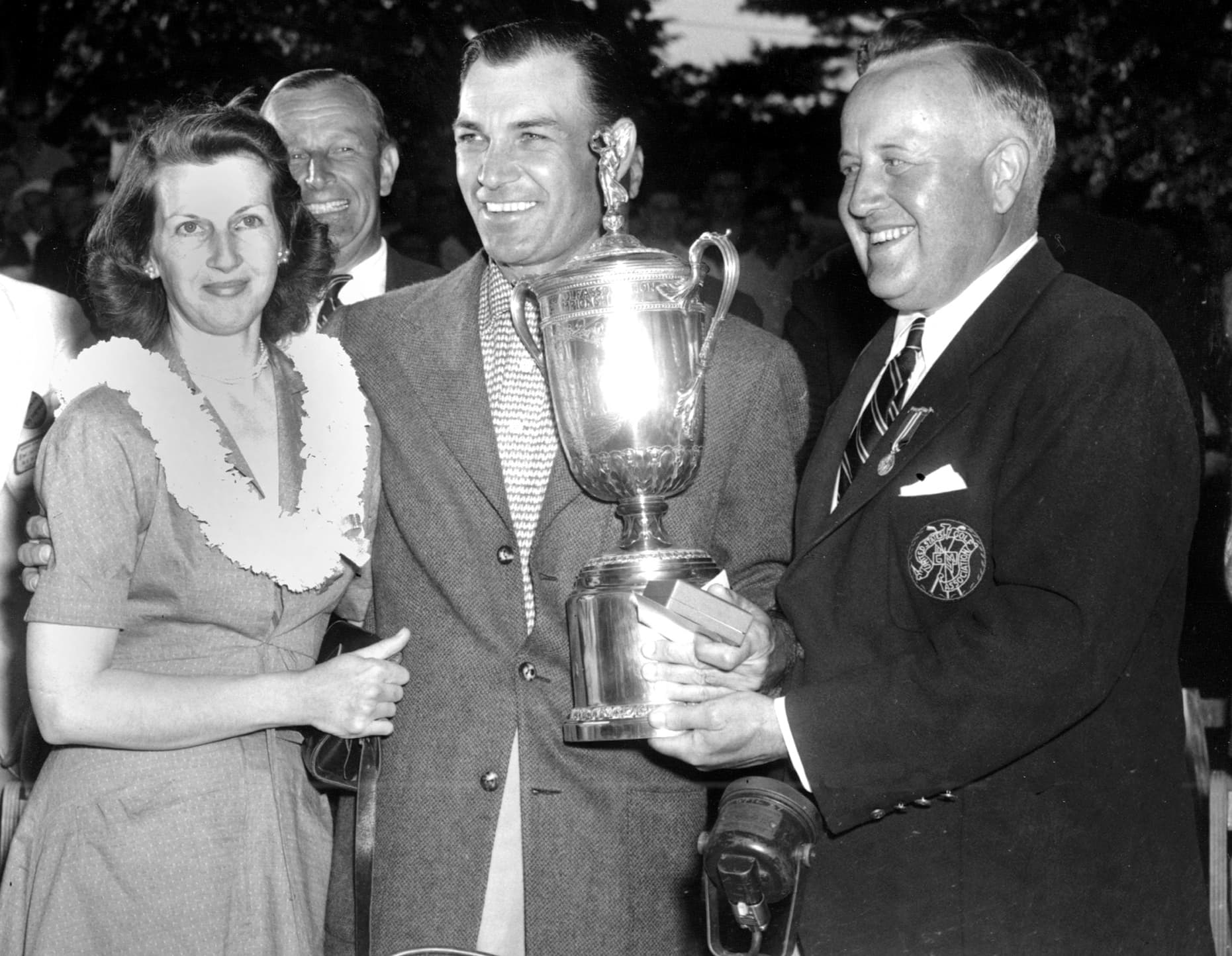 You can also be certain that Woods will embark on a regimen of closely monitored physical therapy with the best possible care. There was no such option for Hogan. It was, basically, YOYO (You're on Your Own.) Short walks led to longer walks. His walking attire changed from a bathrobe to street clothes. By early summer, he was chipping and putting at Colonial Country Club. By later summer he was walking a mile a day.
In the fall of 1949, he was named the non-playing captain of the United States' Ryder Cup team and took the Queen Elizabeth across the pond. Four months later, to the surprise of just about everyone, he entered the Los Angeles Open. He tied with Sam Snead but lost in a playoff.
But he was back. Undeniably. Unforgettably. He played in a few more tournaments in 1950 before putting his own, unmistakable stamp on the story by winning the U.S. Open in a three-way playoff. He would go on to win two more U.S. Opens, two Masters and one British Open. In 1953, he competed in six official tournaments — and won five of them.
By then, his schedule was dramatically reduced because of the still-lingering effects of the accident. He couldn't compete in the PGA, then a week-long, match-play event. He still needed Epsom salt baths for his legs between rounds. While the vascular surgery had prevented blood clots from reaching vital organs, it also had left his legs weakened for the rest of his life.
By any gauge, it was an astonishing comeback. Since 1954, the Golf Writers Association of America has presented the Ben Hogan Award to "an individual who has continued to be active in golf despite a physical handicap or serious illness." The 2019 winner? Tiger Woods. No one has won the award twice.