COVID And Youth Suicide: How To Navigate Colliding Crises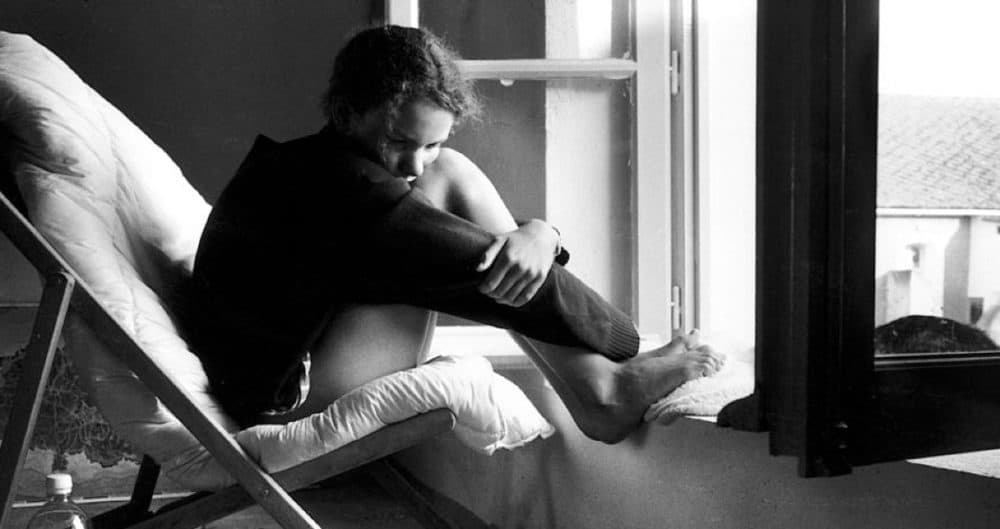 This article is more than 1 year old.
The early days of the pandemic were a welcome respite for some youth, with later wake-up times and decreased academic expectations. But few teenagers envisioned endless Zoom classes and being trapped inside their homes for most of each day.
COVID-19 has not only stolen crucial teenage milestones, but potentially teenage lives. In the past year, high schoolers like Dylan Buckner and Spencer Smith died by suicide; in our own community, we mourn the loss of 10th grader Sina Ball. COVID-19 has appeared to spawn a synergistic epidemic, where multiple epidemics (suicide, the virus, systemic racism) have fed off each other in a disturbing fashion.
While experts point out that these suicides cannot be linked definitively to the pandemic, there is growing evidence that youth mental health dramatically worsened in 2020.
In Texas, a published review of electronic health record data showed an increase in emergency department visits for suicidality in 2020. In Las Vegas, Nevada a surge of youth suicides pushed Clark County schools to partially reopen. Hundreds of families nationwide have faced an impossible choice: send their child to a hospital emergency room where they might be exposed to COVID-19 or risk losing their child to suicide. Many mental health professionals watched as young people suffered loss after loss this past year, and a growing number of children becoming increasingly despondent. As with COVID, we don't know yet when this peak will crest.
For parents struggling with suicidal children amidst a deadly pandemic, system racism and great economic uncertainty, there are no easy answers. There is no single solution that a parent "should have" offered that would have prevented their child from feeling suicidal. Even in this pandemic, suicidality remains multifactorial — loss of in-person mental health services, social isolation and increased strife at home are all potential contributors. For many children and families, these stressors may seem unsurmountable, but maintaining hope is critical.
We are child psychiatrists who work with suicidal children. We offer this advice as support to struggling parents and children.
Help kids get their groove back. So much of what makes up an adolescent's identity (e.g. sports, school clubs) is now either completely absent or present only in a scaled-down capacity. Help children to create new SMART (Specific, Measurable, Attainable, Realistic, Time-Based) goals that might help them regain a sense of accomplishment and pride. Growing evidence shows that behavioral activation — a therapeutic approach designed to help people conquer avoidant tendencies and breakout of a rut of depression-perpetuating behaviors — can be helpful for kids. For kids who are really struggling, the positive reinforcement of accomplishing even the smallest of goals (such as a daily walk) can be valuable.
Be mindful of screens. With remote learning and social distancing, children are logging more hours on screens. This increase in digital media time can expose youth to potentially hazardous experiences. Children have spoken of being bullied by classmates during Zoom breakout sessions at school or harassed more frequently on social media. For young people of color, this past year has brought crucial media recognition to how entrenched systemic racism remains in our society, but this has come with a cost. Journalist A.T. McWilliams poignantly describes the current risk of using social media as a black person: "… Every tweet, headline, and image sharing news of [George] Floyd's murder builds into a daily deluge of trauma — flooding our psyche, leaving us afraid to drown." Check in with your kids about what they're watching online, make or revise your family media plan, and try to ensure kids have a safe place to process traumatic online exposures without fear of parental retribution.
Don't dismiss the warning signs. Teenagers might understandably want to wear pajamas every day now that they're learning from home. However, decreased engagement in self-care is a red flag for worsening depression. While many kids are having a hard time, don't dismiss concerns about their mental health. It may "just be the pandemic" while also being a serious depressive episode. And when in doubt, ask. Children don't become suicidal just by being asked about it; the risks are far greater if you avoid the topic entirely. Adolescent suicide is often an impulsive attempt at escape. Parents should emphasize the permanency of suicide and share they are there to listen and help if the child feels hopeless.
Have an emergency safety plan. It's important to have a plan for what happens when your child feels unsafe. Collaborate with older children on agreed upon ways to communicate suicidal thoughts (verbally, a text message), as well as helpful coping skills. While parents may instinctively move to overprotect suicidal children, a lack of privacy may only worsen tensions and intensify a child's stress (especially now, when everyone is already feeling boxed in). Parents and children should talk about how to balance autonomy and personal safety such that both sides feel validated. This makes it more likely children are inclined to talk to their parents or other close friends and health professionals about suicidal thoughts.
Nearly a year into the pandemic, life isn't getting easier for many children. Uncertainty is challenging for youth, and the lack of a definitive "end date" on this pandemic is particularly cruel. Until it's safe for our children to re-enter bustling hallways, high-five on track teams and sing together in school choir practice, we can help guide them through this difficult time.
For more resources, visit the National Suicide Prevention Lifeline, the Samaritans Statewide Hotline and Now Matters Now.