After A Year Of Treating COVID Patients, I Still Feel Helpless To Save The People I Love
I never thought I'd be an infectious diseases physician during a pandemic. But, in March 2020, I found myself bracing for the onslaught of COVID-19 in Boston. At the time, there was almost no information about COVID-19 — no randomized clinical trials, just shreds of evidence from journal articles, preprint servers and social media.
Until then, my life in medicine had been based on a bedrock of data. I suddenly found myself in a quicksand of uncertainty.
Soon, a trickle of COVID-19 patients turned into a tidal wave. I was a member of our treatment protocol group at Boston Medical Center. We took calls from exhausted providers and deliberated deep into the night about whether to give or withhold as-yet-untested treatments to patients as they descended into a terminal trajectory.
By the end of the first wave in July 2020, our group had analyzed the clinical trajectory of hundreds of patients. We had also succeeded in attaining one of the lowest documented mortality rates from severe COVID-19. For the first time, I felt empowered by my working understanding of the disease.
And then, in November, my grandfather fell ill with the disease. The dread returned; my objectivity drained away.
My grandfather, a man I called "Office Papa" (because of the long hours he spent at work as the general manager of the steel authority in India in his prime), was 89 years old. He hadn't stirred out of his home near New Delhi, but the virus still found him. This was during the first wave of the pandemic in India, when the virus spread nationally, in spite of an unyielding lockdown.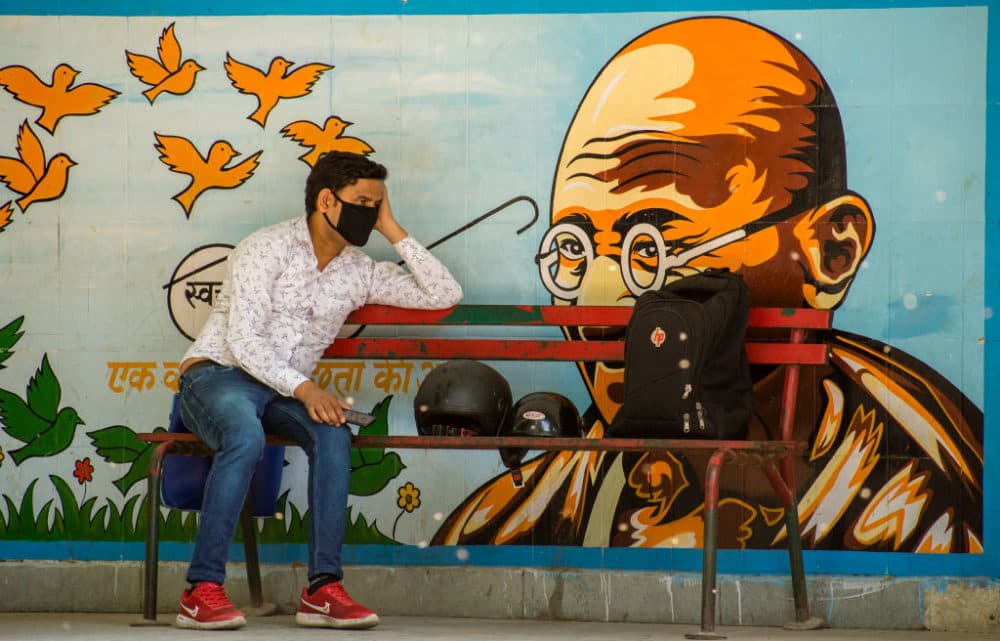 This spring we're witnessing another, deadlier wave of the virus in India. By March 2021, each day saw up to 400,000 new infections and more than 4,000 deaths reported, though the actual numbers are likely 10 times higher. Indian hospitals are now over-run; crematoria and graveyards are running out of room. But last November, I could provide some level of virtual care to my grandfather.
My cousin Dev coordinated. A robust network of phlebotomists and laboratories around Delhi allowed Office Papa to stay home and have his blood drawn for key tests. Prescriptions aren't needed for most medications in India, and so my cousin was able to purchase the medications I prescribed. He also purchased a back-up oxygen cylinder, just in case. Dev sent me lab results and Office Papa's vital signs via text message. Because of the time difference, I often reviewed these labs through squinted eyes in my darkened bedroom at 3 a.m. I spent the days in a haze of fatigue, my heart racing with every beep of my phone in anticipation of bad news.
Our efforts weren't enough. Soon, my grandfather's oxygen levels fell below 90%. He was hospitalized on Diwali, normally one of the happiest days of the Hindu calendar. Knowledge is supposed to be power, but I was powerless to prevent what I knew was coming.
I feel almost guilty to be living in Massachusetts, where an increasingly vaccinated population brings increased normality to our daily lives.
Now, as the country is ravaged by the disease, I'm doing my best to provide care for my loved ones from afar, but it's much, much harder.  Tests results are delayed by two to four days, making real-time decision making very challenging.  Pharmacies are strained; one of my relatives couldn't even buy Tylenol for their fever due to stock outs. Oxygen cylinders are all but impossible to obtain. My relatives have had to wait in line for six hours to get their hands on a cylinder containing 12 hours-worth of oxygen. An Indian journalist live-tweeted his death while he and his family searched for oxygen that never came.
Administrative apathy, hubris, and denial led to India's murderous second wave. Without imposing strict mitigation measures — which the Indian government is loath to do because of politics — millions more will get sick and thousands will die. Day after day, my family and friends reach out to me for guidance. I haven't slept properly in weeks because of distressed texts and calls at midnight.
I feel almost guilty to be living in Massachusetts, where an increasingly vaccinated population brings increased normality to our daily lives. I worry that the suffering in lower- and middle-income countries, like India and Brazil, will become invisible once the global North gets a handle on the virus.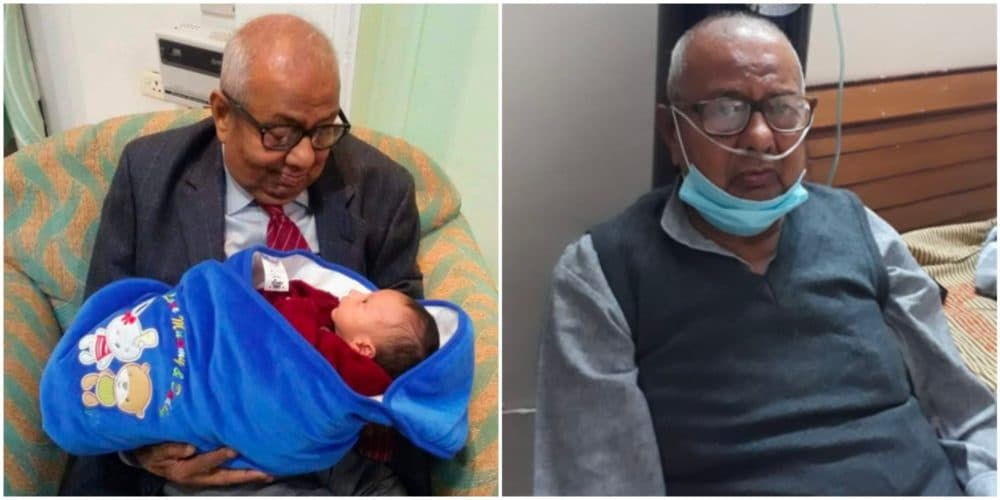 My Office Papa helped to shape India's nascent steel industry, and by extension, the young country. He was a pious Hindu who nonetheless appreciated butter chicken and good single-malt Scotch. He had five children, eight grandchildren, and two great-grandchildren. In the end, he followed the course that I had seen in the records of hundreds of patients. He was moved to the ICU, where he required a ventilator and medicines to support his blood pressure. When his kidneys  failed — a terrible prognostic sign for COVID-19 patients — instead of a family meeting, we received a terse message from his attending physician: "not salvageable."
My phone lit up with a flurry of thoughts, prayers and appeals to be positive. But my knowledge seemed antithetical to optimism; my experience quenched my hope. My duality as a doctor and a grandson seemed incompatible. Like Cassandra from Greek mythology, I could see the future, but was unable to change it.
So many people have said painful goodbyes in the last year. On November 21, 2020, I bid farewell mentally to Office Papa while he was still on full life support, in a hospital bed I would never visit. I suppose my training gave me a head start on mourning. The call of the afterlife proved stronger than the distressed beckons of those who loved him.