For So Long, I Was Afraid To Come Out. It Got Better — Thanks To Activists Like My Friend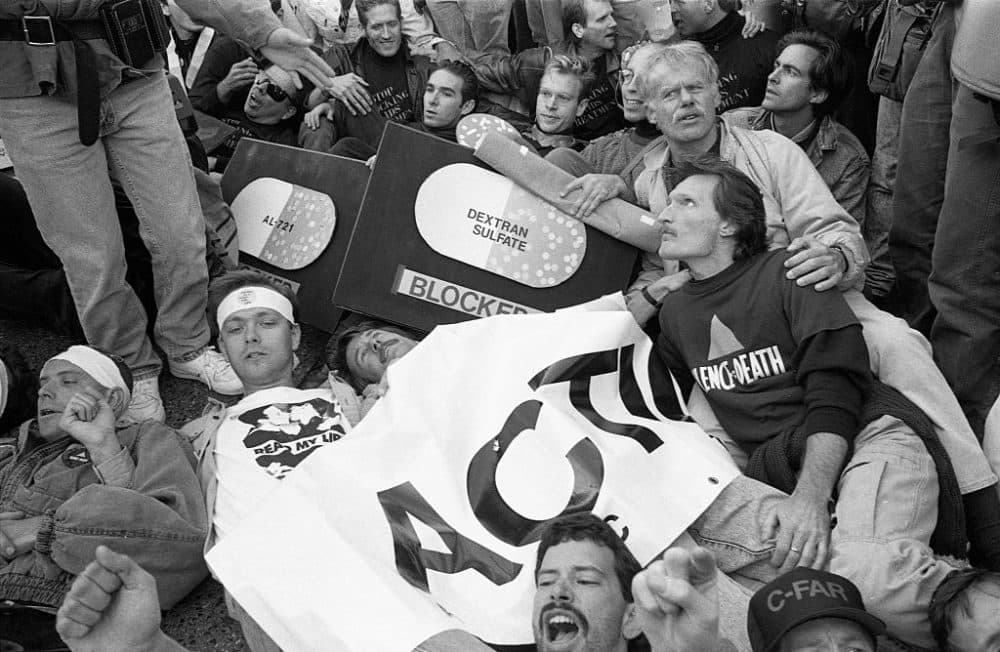 When I was at Princeton in the mid-80s, my LGBTQ education consisted of looking up "homosexual" in the card catalog at the library, while gazing nervously over my shoulder to make sure no one saw me. I would then go to the section of the library where those books were and read them. I would never check a book out of the library for fear of creating a record linking my name with the subject matter.
I thought back to those lonely days in the card catalogs recently. This past winter, I had the opportunity to take Professor Tim McCarthy's course at the Harvard Kennedy School on the history of the LGBTQ civil rights movement. In our first class, we were asked to explain why we were taking the course.
One undergraduate student shared that he was there to learn about his history. I was amazed by how far I had traveled from the library's card catalogs.
Midway through the semester, as I scanned the list of ACT UP activists in the syllabus, I stumbled across another Princeton alum's name: David Robinson. David and I had crossed paths several years ago at Keshet. As I listened to his ACT UP oral history, I was struck by how we both were deeply closeted at Princeton in the mid-80s. Yet soon after, our paths diverged.
At a time when I was still terrified of coming out — over a decade away from joining the fight for my civil rights as a leader in MassEquality and Keshet — David dove into AIDS activism as a young man.
I learned about how David helped organize and participated in the Ashes Action in October 1992. He and other ACT UP activists brought the ashes of their deceased loved ones to throw on the grounds of the White House to honor those lives lost to AIDS and protest the government's inaction in the face of the epidemic. David brought the ashes of his partner Warren and mingled them with those of many others on the White House lawn. It was an act of despair, fury and conviction.
David's heroism contrasts sharply with my own inaction and fear at that time. My first experience with AIDS came in 1988 when the roommate of one of my best friends got sick with what was described as a bad pneumonia. He died of AIDS before the semester ended. His illness had both pushed him out of the closet and killed him in just a few months. My response was to tell myself that I would never come out of the closet, and I would never have sex. The thought of contracting AIDS and dying was the final lock on the closet door.
By this time, at 24, I had already determined that my coming out would leave me friendless and disappoint my family, especially my father. My father was a single parent for most of my life, as my mother died when I was just 2. He and I were very close. I knew that he was not homophobic and that he loved me unconditionally, but I also knew that he had expectations of me: marriage, children, a professional career. I was convinced that being gay would mean that none of those were possible.
David brought the ashes of his partner Warren, and mingled them with those of many others on the White House lawn.
Fortunately, I was wrong about all my fears. When I did come out eight years later when I was 32, my friends and my family embraced me and were saddened that I had carried my secret for so long. My father, after grieving the loss of the life he'd imagined for me, danced the hora at my wedding to my husband and adored our two children.
After I learned about David's leadership and activism in ACT UP, I sent him an email to thank him for all that he had done for LGBTQ rights and people with HIV and AIDS. I was contacting him out of the blue, and I did not know if I would hear back. A few days later, David replied and told me that my email was an unexpected and lovely message.
Since then, we've connected directly and shared stories of our college experiences and young adult years. We both acknowledged that our various attempts to "cure" ourselves of being gay during the early days of AIDS may have kept us alive. I was glad to thank David and tell him how grateful I am that there were people like him who took risks and spoke up in the face of fear, disease and bigotry.
We've noted, happily, how much the world has improved for LGBTQ college kids, while acknowledging the work that still lies ahead. I can't turn my former 21-year-old self into an activist, but I can dedicate myself to making sure that LGBTQ kids feel safe and welcome to be their whole selves and not have to bury themselves in the closet as I, and so many others, did nearly 30 years ago.
I can make sure that kids like me do not feel the loneliness and shame that I felt for so many years. And I can tell them, even if they feel some of what I did, that they can have a full and joyful life, and they can do so by being their complete and honest selves.
I can share David's story — and those of other activists. And I can say "thank you" to people like David for making my journey so much easier.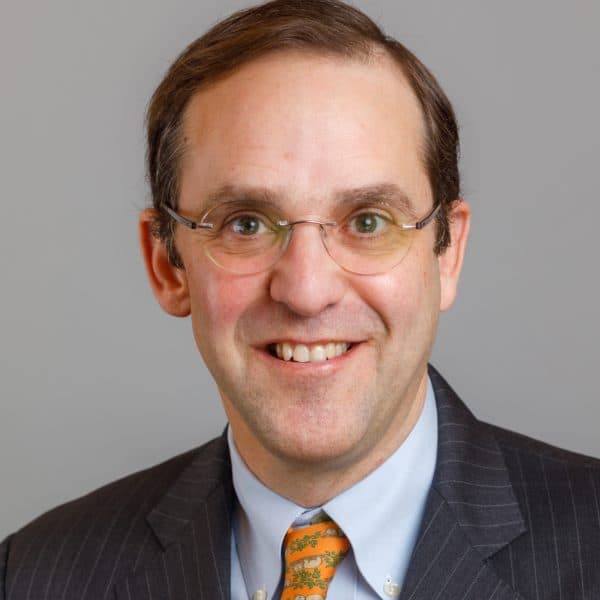 B. Andrew Zelermyer Cognoscenti contributor
B. Andrew Zelermyer is currently a senior fellow at the Advanced Leadership Initiative at Harvard University.