Bill Cosby's Release Forces Us To Ask: How Far Can #MeToo Go?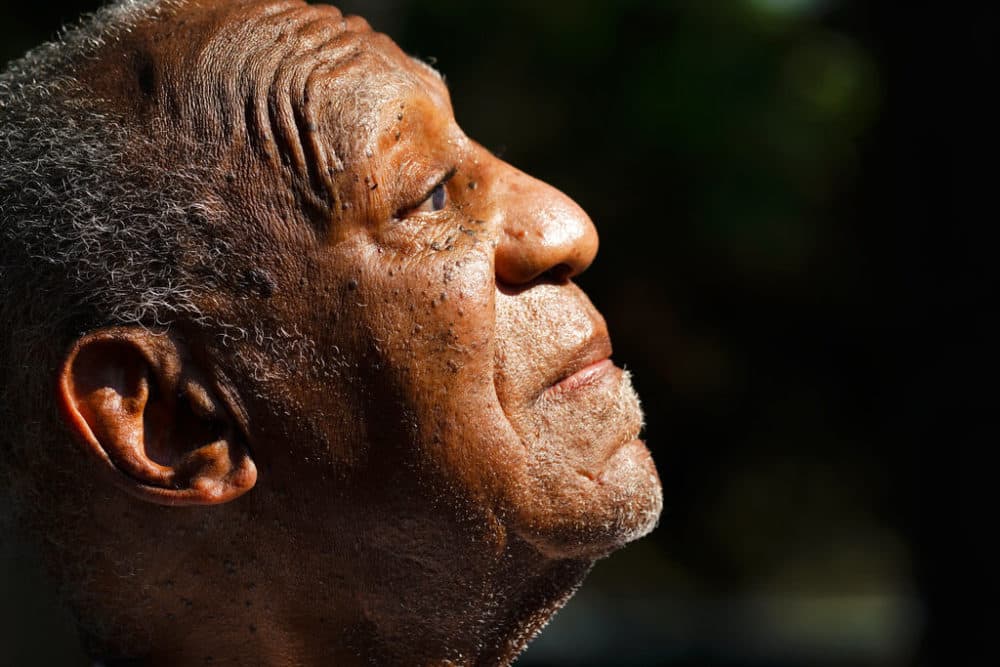 This article is more than 1 year old.
When Bill Cosby was convicted in 2018 on charges of drugging and raping Andrea Constand in his home in 2004, it sent a message: If the crimes were egregious enough, and if victims were prepared for an arduous legal struggle, then some survivors could hope to be heard in court. Last week, Cosby's conviction was vacated on a technicality and he was released from prison after serving three years of a three- to-10 year sentence. For many survivors and those who believed some measure of justice had been accorded to the 60 women who have publicly alleged that Cosby drugged and sexually assaulted them, that message changed.
Distilled to its essence, the #MeToo movement promises credibility for some women and accountability for some men. We haven't achieved anything more sweeping than that, despite the hopes and fears about where this shift might take us. #MeToo represents a transformation that is both a very big deal and hardly anything at all: a shift toward credibility for women that almost places them on equal footing with men.
In the wake of the deeply flawed Cosby ruling by the Pennsylvania Supreme Court, we confront two strong tides running against each other: #MeToo as a sea change in attitudes toward survivors of sexual violence vs. patriarchy's overwhelming bias toward men, especially when they are as powerful and wealthy as Bill Cosby. #MeToo moves us somewhat away from impunity and toward accountability for men, as it also shifts cultural attitudes toward credibility for some women and away from doubt. How much can #MeToo accomplish given the entrenched power of patriarchy? This is the question many are asking again.
Bill Cosby's conviction on felony rape was overturned on a technicality; specifically, the assurance of Montgomery County then-prosecutor Bruce Castor to Cosby that he would not bring criminal charges against him. This deal was not recorded in legal depositions or other official documents. Instead, Castor announced it via a press release, an unorthodox move open to interpretation, but hardly the smoking gun violation of due process that some commentators assume it is. Clearly, Montgomery County District Attorney Kevin Steele, who brought the criminal charges on which Cosby was convicted, did not find it binding.
It is easy to get entangled in interpretations of this legal point, as many have. Maybe Castor thought his promise not to criminally charge Cosby would loosen his tongue in the civil case Andrea Constand brought in 2005 and help her. Constand did prevail in civil court. But this is undercut by Castor's own statement that he didn't bring criminal charges against Cosby because he found Constand to be an "unreliable witness" and "not credible." He wasn't going to charge Cosby anyway, promise or no promise. As it turns out, he also ensured no one else could, not in criminal court where he assumed immunity from prosecution, and not in civil court, because statutes of limitations that bind his victims have expired.
Cosby can now enjoy the benefit of due process, but what does due process look like for his alleged victims? They are told there is no path forward for them. No technicalities to exploit. No past deals they can leverage. This is what it looks like when the new strength of #MeToo confronts the old force of patriarchy: The legal system swings into action to protect a man convicted of rape and take away what little justice it has offered one of his victims.

The #MeToo movement has rightly remained skeptical of seeking justice in court. Rape, after all, is treated differently from any other felony in the U.S. It is underreported relative to other violent crime; notoriously difficult to charge, prosecute and convict; and victims are scrutinized in ways no other class of crime victims is scrutinized. Despite these obstacles, Andrea Constand prevailed, until she didn't.
#MeToo is a powerful social justice campaign that has galvanized women, encouraged many to speak out, and it has produced some institutional change above and beyond consciousness-raising. But it opposes an insidious and enduring patriarchal order that still plays out in the courts and other key institutions. The Cosby case seemed to be done and dusted, a #MeToo victory, but there was still that legal technicality waiting to restore the old order of things.
Where can survivors turn when the legal system fails them? Many seek a hearing in the court of public opinion and the hope that their stories will expose bias and lead to structural changes like abolishing statutes of limitations, sweetheart deals between prosecutors and accused abusers, end exemptions for marital rape. Andrea Constand's memoir, "The Moment," is scheduled to be published in September. It is her story of surviving rape, seeking justice and learning to heal, an act of closure hailing the #MeToo era. It will now arrive with an ugly coda.
First-person accounts offer a public reckoning for secret deals and forced silences. There are many powerful memoirs about sexual violence and the legal system on the #MeToo Lit shelf, including Chanel Miller's "Know My Name" and Lacy Crawford's "Notes on a Silencing." Michelle Bowdler's recent bracing memoir has a title that resonates with the way many are feeling after Cosby's conviction was vacated: "Is Rape A Crime?"
Memoirs take us into the lived experience of trauma, including the trauma imposed by the criminal-legal system on victims. They shine a light on the path of healing, when they can, and on resilience. They shift the cultural attitudes on which legal bias depends and offer an alternative jurisdiction to survivors, where they can tell their stories in their own voices and at a time of their own choosing.
Commenting on the Kavanaugh hearings, Anita Hill identified the harm done by the "deception of a pretext of fairness." This ruling snatches away Constand's victory on a technicality and applauds this theft as a triumph of due process. How much harder will this ruling make it for survivors to come forward? This ruling may chill survivor speech in the criminal system, but I hope it galvanizes a full reconsideration of what due process means for victims.