30 Years After I Arrived In America, I Finally Feel Free To Speak My Mind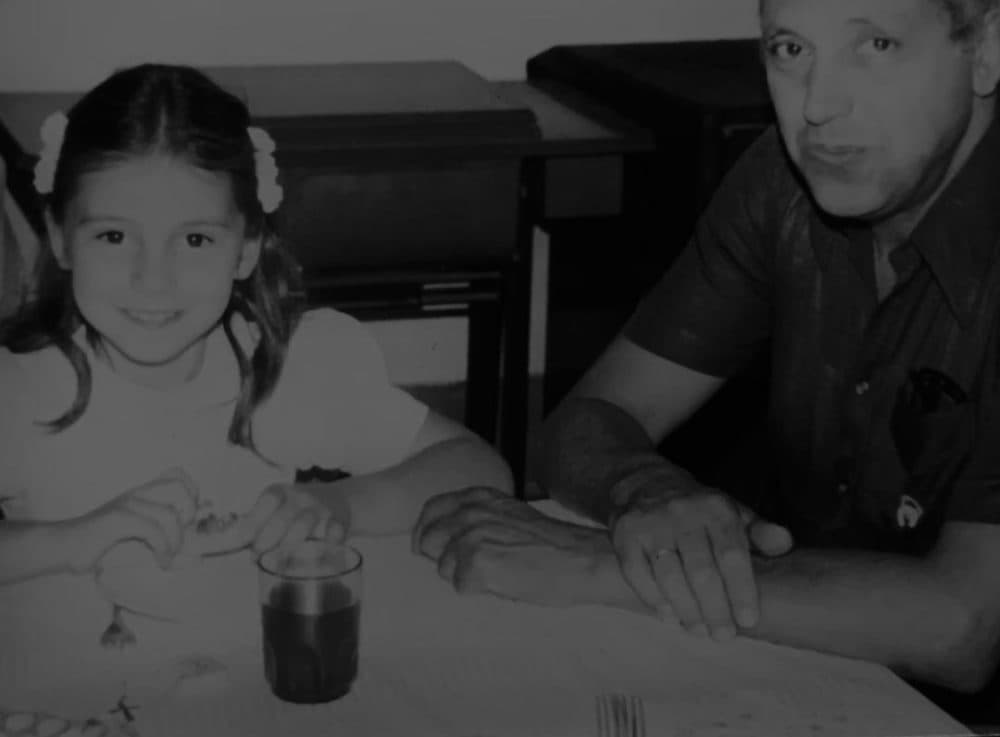 At the age of 5, I begged my parents for a dog. They eventually acquiesced, but there was a catch. When my father came home with a pup called Lucky, he told my brother and me that Lucky spoke only English. To communicate with him, we would have to learn to speak English, too.
Thus began my long journey to becoming an American.
That conversation with my Egyptian father took place in a small apartment in Maadi, a suburb of Cairo where we lived with my Egyptian grandmother. My mother is French, and we spoke French and Arabic at home. But for the next 10 years, we would be sent to the American school in Cairo, to learn English and be inducted in the ways of being American. His plan was to give us the best chance possible of going to college in the United States. Thanks to Lucky, and a good bit of luck, it worked.
The years preceding my arrival in Boston in the late 1980s, however, were unlucky years to be an emigrating Arab. Both news and Hollywood films depicted Arabs in violent, one-dimensional terms completely at odds with the graceful, generous and humble people I had known as a child. I felt a real disconnect between my experience in Egypt and the American perception of what that experience — a Christian girl growing up in a Muslim country — must have been like.
For almost two decades, I hid my Egyptian heritage.
My own story is mine. I'm privileged for sure. Educated, not lacking in resources. Not to say I haven't witnessed discrimination first-hand — "special lines" everywhere I turned. My late dad was pulled aside every time we went through immigration at an airport. Random checks don't seem so random when they happen whenever you show your passport. I've gone through similar experiences at airports my whole life. But my story is more about a young woman who arrives in Boston at the age of 15 — filled with hope and aspirations to become an American — and finally, three decades later, comes to terms with what being an American means.
Looking back at my years living in the United States, I realize now that I was often simply trying to blend in by hiding my Arab origins. For almost two decades, I hid my Egyptian heritage. Of course, my colleagues and friends knew I was from Egypt, had grown up there, had strong ties to the culture and the people. But they also knew my mom is French, and the unspoken cues I often got from those around me was that they were more comfortable with my French heritage.
So my default setting was to hide the Arab in me. Hide how much I connect to the richness of the culture, the generosity and warmth of the people, the hospitality and humility of everyday life — hide it all to fit in a country I loved and admired. "Where are you from?" When people have asked me that question, I've sometimes said "France" just to keep it simple. The truth is, I spent my childhood and teenage years by the pyramids. On the shores of the Mediterranean and Red Sea.
The truth is, I spent my childhood and teenage years by the pyramids.
As the years turned to decades, I began to notice that when I did tell the truth and mention I was from Egypt, people would ask, "Are you Muslim?" I sometimes felt a noticeable sense of relief when I'd say that I wasn't, that I belonged to the Coptic minority. I never liked the pass this gave me. In fact, it made me feel like I was betraying my country of origin.
March 24, 2021 was a turning point in my journey. It's the day I became an American. Finally, I'm home. No explanations necessary. No hidden truths. This moment where I finally feel safe to be who I am, has led me to think about all the moments where I did not. The moments where I felt it was safer to hide my heritage.
Everyone's story is different. Mine is one where I have felt a dual shame: shame for not standing up for my own heritage and shamed for being Arab.
Last month, like many others, I witnessed Gaza being pummeled. My dear friend Hanna, who lives in Gaza, texted me on the eighth day of the crisis. I had sent a series of anxious queries over many days checking if she were still alive. How does one ask such a question on WhatsApp? "I'm still so worried about you. Are you and your family safe?" She replied: "Hi habibti (dear), we are still alive alhumamdullilah (thank the Lord)."
In the past, I have shied away from talking about the Israeli-Palestinian conflict with close friends and colleagues in the United States. Becoming an American at a time of national reckoning has lifted this fear. I feel protected now, able to speak my mind, be true to myself, for the first time in decades. The Black Lives Matter movement has lifted the unspoken fear many of us have felt. When you are an immigrant, the last thing you want to do is draw attention to yourself, be perceived as a troublemaker.  But, now "good trouble" is not only something for the few — it's an aspiration for many. Silence is complicity and in my case, silence is betrayal.
What does becoming an American in 2021 mean to me? I feel liberated and humbled. I, like countless others who were raised in nations led by dictators, know it is a privilege to be American, to live in a country that allows us — all of us — to share our heritage, our pain, our empathy toward others, our point of view. 
For the first time ever, I could say "Happy Fourth" this past weekend and feel the full power of its meaning.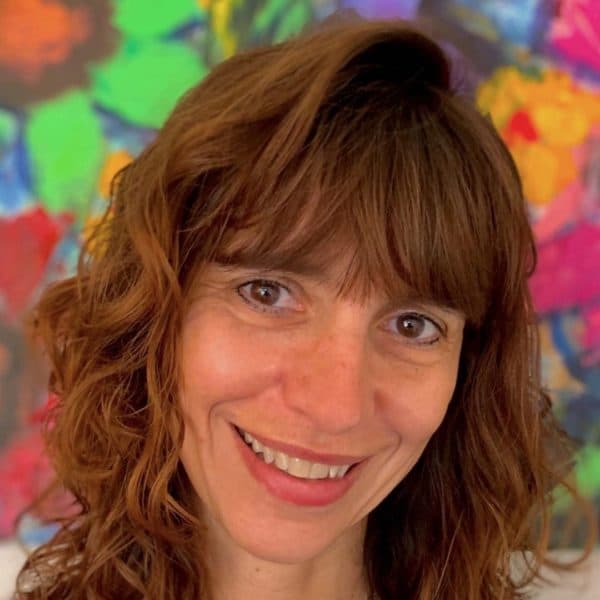 Jéhane Sedky Cognoscenti contributor
Jéhane Sedky served for 20 years at the United Nations and is now working at an initiative led by Dr. Paul Farmer that aims to improve the effectiveness of development assistance.