Swimmer Becca Meyers' Ordeal Shows Even The Paralympics Doesn't Listen To Disabled People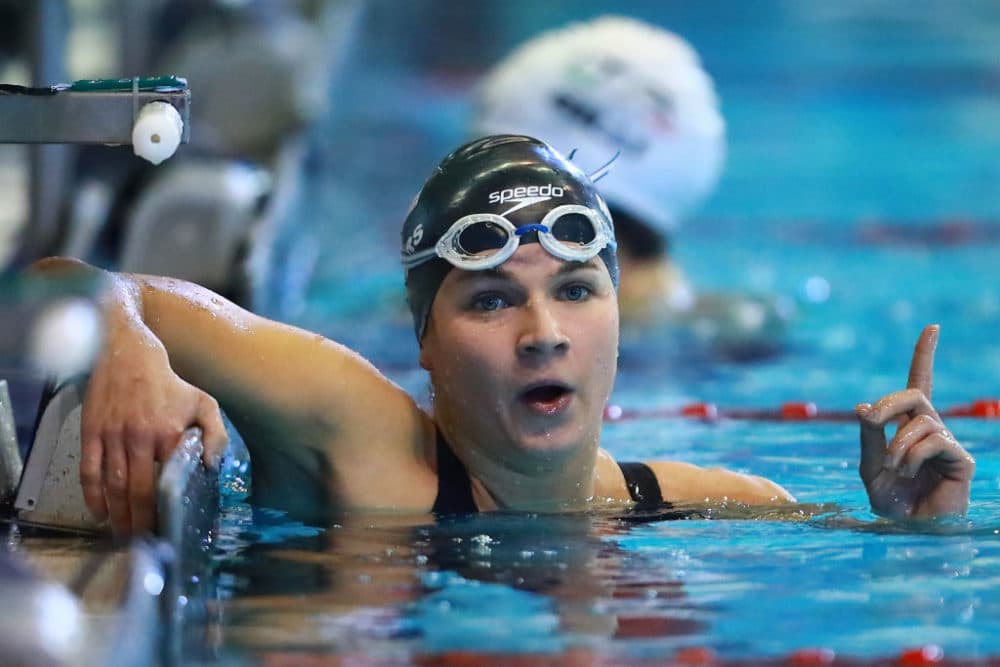 This article is more than 1 year old.
Becca Meyers, a 26-year-old Paralympic swimmer who was favored to win gold in Tokyo this year, withdrew from the Paralympics in July because the United States Olympic & Paralympic Committee (USOPC) wouldn't allow her to bring her mother as her personal care attendant. (Meyers is a deaf-blind athlete.)
The 2020 Paralympics were delayed by a year because of the pandemic. Under new restrictions, USOPC reduced their delegation size, leaving only one slot for a personal care attendant (that's 1 person for 34 Paralympic swimmers). This forced Meyers to step aside, very possibly forever.
Restrictions because of COVID-19 are understandable. The way the USOPC went about handling this matter is not. Their decision was ableist.
Not every disabled person needs a personal care attendant, but a personal care attendant is a reasonable accommodation under the Americans With Disabilities Act that the USOPC had made for Meyers since 2017.
A personal care attendant, or PCA, is someone who assists with "activities of daily living," things non-disabled people often do quickly and with ease, like dressing, toileting, eating, brushing teeth. PCAs can also help to calm someone who suffers from anxiety and stress, which is easily exacerbated by traveling and competing. A personal attendant can be, but is not usually, a parent, like in Meyers' case.
How do I know? My daughter is disabled and needs a personal care attendant, and she would love her PCA to be me. Her anxiety and stress go through the roof when she faces medical procedures.
Meyers was born with Usher Syndrome, a rare genetic disorder — she was born deaf and has been slowly losing her vision since. My daughter, born with a different but also rare genetic disorder called pontocerebellar hypoplasia, has taught me to believe her when she says she needs help. Even when I am home, there is usually a PCA in our house. Traveling for us requires a small entourage.
Meyers won three gold medals at the 2016 Paralympic Games in Rio De Janeiro, but navigating those Games on her own, without the help of a PCA, was a traumatic experience she vowed never to repeat. In Rio, Meyers couldn't find the athletes' dining hall; she'd stopped eating, and stayed in her room, sobbing and afraid. It makes me think about whether one person assigned to 34 would be able to meet my child's needs, and the needs of 33 others.
"This is the Paralympics. We should be celebrating everyone's disabilities ... We've broken barriers in society, defying all odds. And yet this is how we're treated?"

Becca Meyers
In Massachusetts, activities of daily living are calculated in humiliating home visits: a nurse comes and sits at my dining room table and asks invasive questions about what my child can and can't do. It is uncomfortable, but at least someone asks. So, we answer frankly. And the visiting nurse always giggles delightedly when she finds another thing or two my daughter cannot do independently or another medical need she has that "qualifies" and adds those to her growing list. She calculates it all in 15-minute increments, and we get a letter in the mail from the state with the number of daytime and nighttime hours we are allotted.
A personal care attendant paid by MassHealth cannot be a member of the immediate family. Other states permit this, because families with disabled family members often have one stay-at-home caregiver anyway because even with additional paid PCA assistance, it's not enough. The fact that the state pays less than $15 per hour for a PCA and it's impossible to find qualified staff and we are forever training and retraining wonderful but short-term college students and local young people is another issue entirely.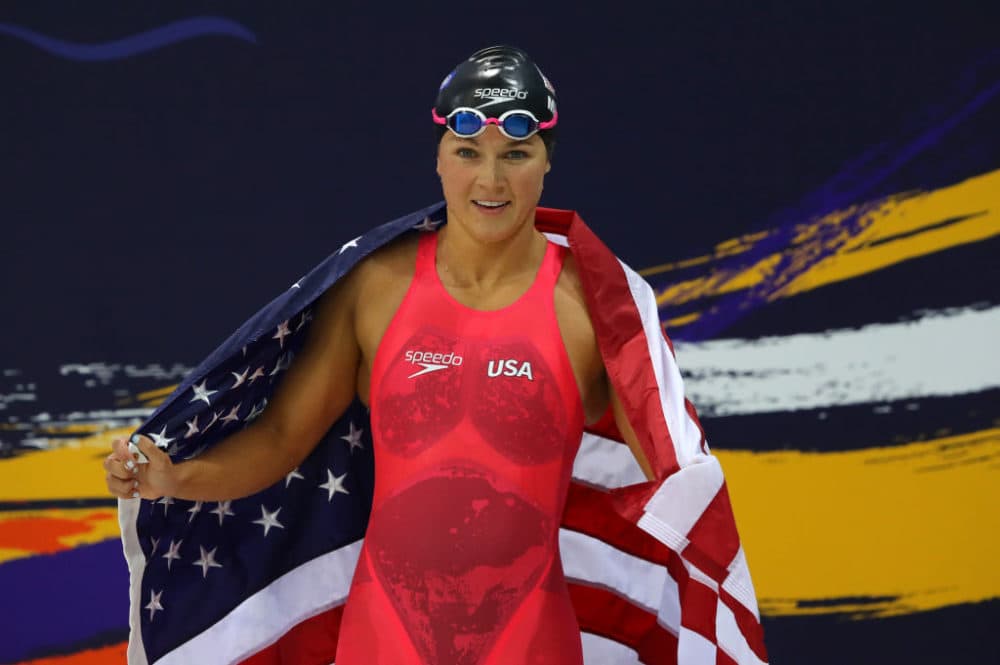 When Becca Meyers says she needs a PCA, I believe her. The very idea of one PCA for an entire Paralympic team is laughable to me. Except it isn't funny. This happens all too often. Disabled people get talked about, talked over, talked around. Meyers told the Washington Post something I hear from disabled people all the time. "No one has ever asked me what I need. No one has ever asked me that question. When we had a meeting in May to discuss this, I presented my case and I said, 'Okay, how do we make this work?' They talked right over me. They dismissed me. They said, 'This is what we have; you're going to have to deal with it…
"This is the Paralympics. We should be celebrating everyone's disabilities," Meyers said. "We've broken barriers in society, defying all odds. And yet this is how we're treated? Like a burden on the team?"
This is the very thing we all want the Paralympics to change, not reinforce.
So, on behalf of my daughter and disabled young people everywhere, thank you, Becca Meyers, for staking your entire career on taking a stand for yourself, and for them, and for her.