We're lucky to have paid leave in Mass. But when a loved one gets sick in another state, it's not enough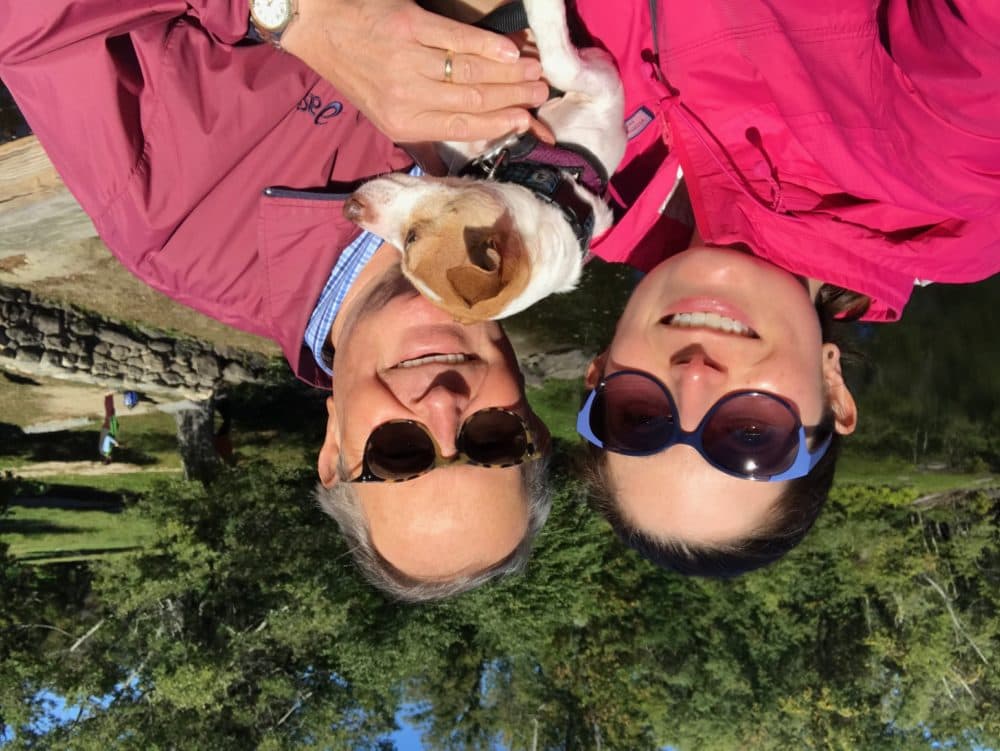 This article is more than 1 year old.
Watching elected officials in Washington negotiate a national paid family and medical leave (PFML) down from 12 weeks to four weeks — and potentially put it on the chopping block entirely — has been excruciating. And not just because I was part of the small team that worked with state House and Senate leaders to craft Massachusetts' nation-leading PFML program. I am also in the throes of a family health crisis that is making the need for a national paid leave program quite personal for me.
In the fall of 2017, I was one of eight business, labor and social justice leaders who worked to reach a consensus around a statewide paid family and medical leave law, a process steered by state Sen. Jason Lewis and then-state Rep. Paul Brodeur (who is the mayor of Melrose). By the summer of 2018, Gov. Charlie Baker signed legislation that included 12 weeks of paid leave for workers in Massachusetts who were starting a family, caring for an ill loved one or dealing with their own health challenges.
There's a reason polling on public support for PFML is always through the roof. It does a lot of good, for a lot of people.
Paid leave protects workers, especially low-wage workers who are disproportionately women and employees who are Black, of indigenous descent or people of color, from financial hardship if they need to take time off to manage an illness. It improves health outcomes for parents and for babies, and increases the likelihood that fathers take time off during a child's first year of life. PFML even boosts employee retention and increases productivity.
Not surprisingly, paid leave in the commonwealth is a home run. In just the first six months of 2021, 43,440 applications for paid leave were approved. Approximately 58% of those cases were for workers navigating their own illness, while most of the remaining approvals were designated for parents welcoming children into their families. A small handful were approved for situations related to military service. Soon the state will be able to report data on paid leave approvals for workers caring for family members, a phase of the program that took effect just this past July. But the early data are clear: paid leave provides stability and support for Massachusetts families during some of our most stressful times.
There's a reason polling on public support for PFML is always through the roof. It does a lot of good, for a lot of people.  
This success during these early days of the Massachusetts program paired with the crystal clear lessons about the importance of access to paid leave laid bare by the pandemic — makes it maddening to watch the policy potentially be sacrificed at the altar of corporate, conservative Democrats like Sen. Joe Manchin (D-W.Va.). What was once proposed as a 12-week program is now slated for four weeks, if it doesn't get axed entirely from President Biden's Build Back Better plan. And while four weeks of leave will still be beneficial — and is better than no federal paid leave policy — it is a far cry from the timeline recommended by health experts.
But who cares if the national program is four weeks, or even exists at all, when we have 12 weeks guaranteed here in Massachusetts? Sadly, I am living the answer to that question.
My father has stage four prostate cancer. It has metastasized to every vertebrae in his spine. He is in pain every single day, ranging from excruciating to manageable. I live and work in Massachusetts. My parents are in Florida. My brother is in South Carolina. My aunt and cousin are in Baltimore. Like so many American families, we are scattered across the country. Massachusetts having PFML is wonderful, but that doesn't make it easier for my brother to help care for Dad and support Mom.
A national paid leave program would allow a son in West Virginia to take time to care for his sick mother in Arizona, or a father in Montana to be there for an ailing daughter in Pennsylvania, all without fearing financial ruin. National PFML would let families focus on healing, no matter where they or their loved ones live.
Frankly, every single Democrat should be beating the drum for paid leave — and voters should be taking note of those who are not.
I thought I understood why paid leave mattered so much when I was in the negotiating room with my colleagues in 2017 and 2018. On paper, I got it. In reality, I had no clue. Now, as my family and I coordinate who will be in Florida when and for how long, I truly get it. Every day with your loved one matters, and is filled with enough stress worrying about their wellbeing. Compounding that worry with concerns about a paycheck is simply cruel.
Last week, 105 Democrats in the U.S. House signed a letter to the White House, urging the president to hold strong and to include paid leave in the final package. Frankly, every single Democrat should be beating the drum for paid leave — and voters should be taking note of those who are not. Silence reads as tacit approval of the roadblocks put up by Sen. Manchin. (It's also worth noting that the White House should not need to be convinced of something as clear-cut as paid leave.)
That PFML is in jeopardy in the midst of a global pandemic is asinine. Democrats have a chance to stand with workers and the people they love. Families like mine will be watching.